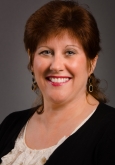 Sharon G. Portwood, J.D., Ph.D., serves as Professor of Public Health Sciences at the University of North Carolina at Charlotte. Dr. Portwood received her J.D. from the University of Texas School of Law, and after more than ten years as a practicing trial attorney, received her Ph.D. in Psychology from the University of Virginia. Her research reflects an integration of her training and practice in law, developmental psychology, and community psychology applied to a broad spectrum of issues involving health and human services and policy and practice, particularly as they impact children, youth, and families. Dr. Portwood has authored numerous journal articles and book chapters covering a wide range of topics, including the prevention of child maltreatment and youth and family violence, children's mental health, and effective community collaboration. She is co-author of the legal textbook, Scientific Evidence in Civil and Criminal Cases (5th ed.). Dr. Portwood has presented her work both nationally and internationally and has consulted with numerous government and not-for-profit agencies in regard to needs assessment and program development, implementation, and evaluation. In addition to teaching research methodology and evaluation at the undergraduate and graduate levels, Dr. Portwood has conducted training sessions on program evaluation and research at the invitation of the U.S. Department of Health and Human Services, Substance Abuse and Mental Health Services Administration (SAMHSA); the Missouri Department of Mental Health; and the American Professional Society on the Abuse of Children. From 2002-2005, Dr. Portwood served as Program Director and Principal Investigator for the KC Metro Child Traumatic Stress Program, a collaborative network of more than 100 community-based agencies, which was funded by SAMHSA as part of the National Child Traumatic Stress Network. From 2005-2012, she served as the first Executive Director of The University of North Carolina at Charlotte Institute for Social Capital, Inc., which was created to serve as a link between government and non-profit agencies and university researchers, with the broader goal of fostering research and data-based community decision-making through data sharing and integration. Dr. Portwood is a fellow of the American Psychological Association (APA), Past-President of APA's Section on Child Maltreatment, and Past-President of Division 37 of APA, the Society for Child and Family Policy and Practice.
PhD, Psychology, University of Virginia; JD, University of Texas Law School
Teaching
Research Methods; Needs Assessment, Program Planning, & Evaluation; Public Health Administration
Research Interests
Child, youth, and family policy and practice; children's mental health; child maltreatment; child trauma; family violence; prevention and health promotion; community engagement; needs assessment; evaluation
Awards and Honors
–   American Public Health Association 2014 Mental Health Section  Award (presented as a member of the Mental Health Section Policy Committee)
–   Fellow, American Psychological Association
–   Who's Who in America
–   Invited member, Delta Omega Honor Society in Public Health
–   Invited member, International Women's Forum
–   Featured in The Genius Issue of Charlotte magazine, August, 2009
–   Honorary Member, Phi Alpha, National Social Work Honor Society
–   Leadership Charlotte Class XXIX
Community Involvement
–   Mecklenburg County Child Fatality Prevention & Protection Team; Co-chair, Suicide Prevention Task Force
–   Mecklenburg County Nurse Family Partnership, Community Advisory Board
–   Social Venture Partners Charlotte
Selected Publications
Portwood, S. G., Boyd, A. S., & Murdock, T. B. (2015). Implementation of a program of outcomes research in residential care settings: Outcomes for children in care. Child and Youth Care Forum. doi: 10.007/s10566-015-9337-7.
Portwood, S. G., Brooks-Nelson, E., & Schoeneberger, J.(2015). Data and evaluation strategies to support parent engagement programs: Learnings from an evaluation of Parent University. Children & Schools. doi: 10.1093/cs/cdv018.