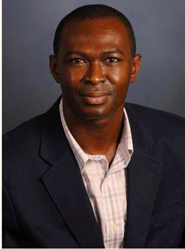 Education:
Appointment:
Dr. Akin Ogundiran is Chancellor's Professor, and Professor of Africana Studies, Anthropology & History at the University of North Carolina, Charlotte where he also served as chair of the Africana Studies Department from 2008 to 2018. He previously taught in the Department of History at Florida International University, Miami and served as director of the institution's African-New World Studies, 2006-2008. His teaching career began in Nigeria where he taught at the University of Benin, among others.
Research and Scholarship:
Dr. Ogundiran is a transdisciplinary scholar whose research interests focus broadly on the emergent communities, social complexity, and cultural history in the Yoruba world over the past one thousand years, using archaeological, historical, ethnographic, and material science methods. His earlier research efforts sought to understand the impacts of global/regional social, political, and economic processes on community formations; and how social actors created knowledge, communities, and identities with objects and the landscape, 1000-1800 AD. Ogundiran is currently leading a research project on the political economy and settlement ecology of the Oyo Empire, focusing on the landscape history of the empire's metropolitan area (Oyo-Ile) and one of its colonies (Ede-Ile). He has also facilitated collaborative projects on the archaeology of Atlantic Africa and the African Diaspora.
In addition, he has written on historiography, Black Intellectual Thoughts, social sustainability, and cultural heritage issues.
Dr. Ogundiran has received support for his research from the National Geographic Society, Archaeological Institute of America, National Humanities Center, Carnegie Foundation, Dumbarton Oaks, Social Science Research Council, Wenner-Gren Foundation for Anthropological Research, National Endowment for the Humanities, Boston Humanities Foundation, American Philosophical Society, and the National Science Foundation-supported programs, among others. In spring 2018, he was a Yip Fellow in Magdalene College, University of Cambridge.
Ogundiran has convened major conferences and symposia including the Haitian Constitutional Reform (2007), African Culture and Development (2007), Orisa Music and Dance: Discourses of Modernity and Transnationalism (2008), Materialities and Meanings of Rituals in Atlantic Africa and the African Diaspora (Society of Historical Archaeology Annual Conference, January 2009, Toronto), the Presidency of Barack Obama (2010), the New African Diaspora in the US (2011), and Moral Economies (2014). He also curated two exhibitions – one on stamps, and the other on his archaeological research in the Osun-Osogbo Sacred Grove, Nigeria. He has been profiled and his publications anthologized in publications, including Encyclopedia of Global Archaeology.
He currently serves as Editor-in-Chief of African Archaeological Review, and he is on the editorial board of several journals and book series.
Publication:
Dr. Ogundiran has authored, edited, and co-edited several publications, including Archaeology and History in Ilare District, 1200-1900 (Cambridge Monograph in African Archaeology 55, 2002); Precolonial Nigeria (Africa World Press, 2005); Archaeology of Atlantic Africa and the African Diaspora (Indiana University Press, 2007); Power and Landscape in Atlantic West Africa (Cambridge University Press, 2012); and Materialities of Ritual in the Black Atlantic (Indiana University Press, 2014), which won a Choice Outstanding Academic Title for 2015. His latest book is The Yoruba: A New History (2020), winner of the 2022 Vinson Sutlive Book Prize and a Finalist for the Isaac Oluwole Delano Prize for Yoruba Studies.
Recognition:
Dr. Ogundiran has been recognized for his research, service, and teaching. He is the recipient of the 2006 University of Texas Africanist Award for Research Excellence. In 2007, he was awarded a Certificate of Special United States Congressional Recognition for Excellence in Service. He was presented with the TOFAC Research, Leadership, and Service Award at the University of North Carolina-Wilmington in 2013. In 2018, Nigeria's Centre for Black Culture and International Understanding, a Category II affiliate of UNESCO, presented him with its Award of Excellence. He is a member of the Mu Chapter of Phi Beta Delta (Honor Society for International Scholars) and The Honor Society of Phi Kappa Phi, the nation's oldest and most selective all-discipline collegiate honor society. He is recipient of UNC Charlotte's highest honor for research excellence, the First Citizen's Bank Scholars Medal (2021).
Recent Courses Taught:
Great Archaeological Discoveries in Africa
African Civilizations
African Diaspora and Transnational Theory
Capitalism, Africa, and the African Diaspora
African Diaspora Cultures
Senior Seminar: Africana Modernities
Yoruba Language and Culture
Selected Keynotes and Public Lectures:
"From Politics of Resistance to Pedagogy of Renewal: The Legacies of the African Diasporas in the Making of American Democracies." Keynote Address, CAPES/FIPSE Brazil-US Symposium on Legacies of African Diaspora in Brazil and the United States. Universidade Federal de Minas Gerais, Belo Horizonte, Brazil. May 26th to 28th, 2011.
"Crises of Culture and Consciousness in the Postcolony: What is the Future for Nigeria?," Keynote Address, CULTURE AND SOCIETY IN POST-COLONIAL NIGERIA: CONFERENCE IN HONOR OF ULLI BEIER. November 28 – 30, 2011, University of Ibadan, Ibadan.
"Collapsing Boundaries: A Continental Vision for African Archaeology." Keynote Address, Joint 14th Congress of the Pan-African Archaeological Association of Prehistory and Related Studies and 22nd Biennial Meeting of the Society of Africanist Archaeologists. University of the Witwatersrand, Johannesburg, South Africa. July 14-18, 2014.
"The Archaeology of Aláàfin's Legacy and Heritage." Keynote address delivered at the International Conference on the Alaafin of Oyo Institution, organized by The Centre for Black Culture and International Understanding, Osogbo, and held at Ajayi Crowther University, Oyo. October 8-11, 2018.
"Archaeology of Atlantic Modernity: Global Experience, Local Meaning," The 28th Annual Distinguished Lecture in African Archaeology, University of Florida, Gainesville. January 17, 2020.
Other Resources: