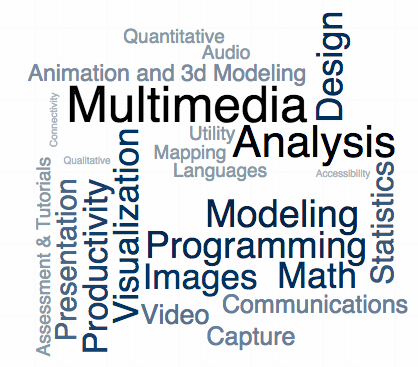 To help faculty and students find software for teaching, learning and research, we're developing an online inventory of such software on a site we've called Techne.
One of the challenges of software inventories is figuring out how to organize the various types of software available.  Currently we are using two taxonomies.  The first is a hierarchical taxonomy which is used to organize software into a limited number of categories.  These are displayed on the site in the left sidebar.  The second taxonomy is used to organize software in ways not captured by the hierarchical categories….
We are assuming both of these taxonomies will evolve over time.  New terms may be added or removed from both taxonomies.  Categories may be converted to tags or tags converted to categories and so on.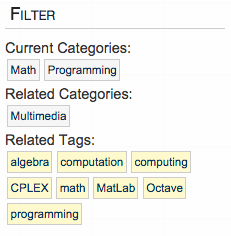 To help users navigate the site, we've enabled our Multi-Taxonomy Browser plugin that was developed for our connection hub sites.  This plugin allows users to see all the categories and tags related to the current one.  Users can chose to filter by multiple taxonomy terms to drill in deeper.