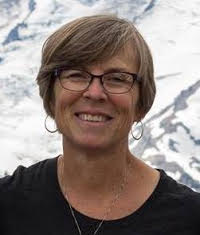 Education
PhD in Sociology from UNC Chapel Hill
Current Position
Teaching Professor, Department of Sociology and Director, Gerontology Program.
Teaching Awards
I received the part-time lecturer (2006) and full-time lecturer (2010) UNC Charlotte College of Liberal Arts and Sciences teaching awards as well as the national Association for Gerontology in Higher Education Distinguished Faculty Award (2014).  I am a Fellow of the Association for Gerontology in Higher Education, the Southern Gerontological Society, and Sigma Phi Omega – the International Honor and Professional Society in Gerontology.  
Interests
My interests are in community-based experiential learning, making gerontology relevant to undergraduates and graduate students, and how we use language in our understanding of and work with older adults.  I currently teach Aging and the Lifecourse, Families and Aging, Sociology of Aging, and Gerontology Senior Seminar.  I have published in Gerontology and Geriatrics Education and regularly present at the Academy for Gerontology in Higher Education and the Southern Gerontological Society meetings.