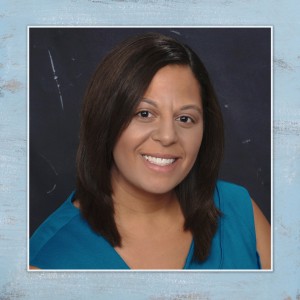 Bar Admissions
Florida State Bar (2009)
North Carolina State Bar (2017)
Education
Ph.D. in African diaspora, Caribbean and African History, University of Miami
J.D. with a concentration in International Law, University of Toledo
LL.M. in Intercultural Human Rights, St. Thomas University School of Law
Publications
Peer Reviewed Journal Articles
Danielle Boaz, "Indian and Immigrant Religious Freedom: the lesser-known impact of Obeah Laws in the 21st Century Caribbean," Journal of Commonwealth and Comparative Politics: Special Issue on Exploring Contradictions in Faith in the Caribbean Context 58, no. 3 (2020): 320-343, https://www.tandfonline.com/doi/full/10.1080/14662043.2020.1773114

Danielle Boaz, "The 'Abhorrent' Practice of Animal Sacrifice and Religious Discrimination in the Global South," 

Religions: Special Issue on Religious Freedom in the Global South

 10, no

.

 3 (2019): 1-20. https://www.mdpi.com/2077-1444/10/3/160 

 

Danielle Boaz, "Fraud, Vagrancy and the 'Pretended' Exercise of Supernatural Powers in England, South Africa and Jamaica," Law & History 5, no.1 (2018): 54-84.
Danielle Boaz, "The Voodoo Cult of Detroit: Race, Human Sacrifice, and the Nation of Islam from the 1930s to the 1970s," The Journal of Interreligious Studies 23 (2018): 17-30. http://irstudies.org/journal/the-voodoo-cult-of-detroit-race-human-sacrifice-and-the-nation-of-islam-from-the-1930s-to-the-1970s-by-danielle-n-boaz/
Danielle Boaz, "Obeah, Vagrancy, and the Boundaries of Religious Freedom: Analyzing the Proscription of 'Pretending to Possess Supernatural Powers' in the Anglophone Caribbean," Journal of Law and Religion 32, no. 3 (2017): 423–448. https://www.cambridge.org/core/journals/journal-of-law-and-religion/issue/E9B9B4A389B5EDADE2FAB152710C398E
Tracey Benson and Danielle Boaz, "Leadership Amidst Racial Trauma and Unrest: UNC Charlotte's Response to the Shooting of Keith Scott," Journal of Cases in Educational Leadership (2017): 1- 14. https://journals.sagepub.com/doi/full/10.1177/1555458917741919
Danielle Boaz, "Introducing Religious Reparations: Repairing the Perceptions of African Religions through Expansions in Education," Journal of Law and Religion 26 (2010): 213-248.
Book Chapters
Danielle Boaz, "Practices 'Odious among the Northern and Western Nations of Europe': Whiteness and Religious Freedom in the United States," in Relating Worlds of Racism: Dehumanization, Belonging and the Normativity of Whiteness, ed. Karen Farquharson, Elisa White, Kathryn Pillay, and Philomena Essed (New York: Palgrave Macmillan, 2018), 39-62. https://link.springer.com/content/pdf/10.1007%2F978-3-319-78990-3.pdf
Danielle Boaz, "Modern Legal Issues in the Practice of African Diaspora Religions," in Contemporary Perspectives on Religions in Africa and the African Diaspora, ed. Ibigbolade Aderibigde and Carolyn Jones Medine (New York: Palgrave Macmillan, 2015), 217-234. https://link.springer.com/chapter/10.1057%2F9781137498052_17
Danielle Boaz, "'Instruments of Obeah': The Significance of Ritual Objects in the Jamaican Legal System, 1760-Present," in Materialities, Meanings and Modernities of Rituals in the Black Atlantic, eds., Akinwumi Ogundiran and Paula Saunders (Bloomington: Indiana University Press, 2014).
Law Review/Law Journal Articles
Danielle Boaz, "Dividing Stereotype and Religion: The Legal Implications of the Ambiguous References to 'Voodoo' in U.S. Court Proceedings," The Scholar: St. Mary's Law Review on Race & Social Justice 14(2) (2011): 251-299
Danielle Boaz, "Examining Creole Languages in the Context of International Language Rights," Human Rights and Globalization Law Review 2 (2008): 45-71. 
Danielle Boaz, "Religious Reparations from the Transatlantic Slave Trade: Creating Demons, Cults, and Zombies to Justify Black Enslavement," St. Thomas Law Review 20 (2008): 604-621.
Danielle Boaz, "Equality does not mean Conformity: Reevaluating the use of Segregated Schools to Create a Culturally Appropriate Education for African American Children," Connecticut Public Interest Law Journal 7 (2007): 1-49.
In 2019, Dr. Boaz founded the International Commission to Combat Religious Racism (ICCRR). In November 2019, the ICCRR released a report and two digital maps tracking "religious racism" in Brazil (intolerance against Afro-Brazilian religions). Visit www.religiousracism.org/brazil to learn more.
Follow us: