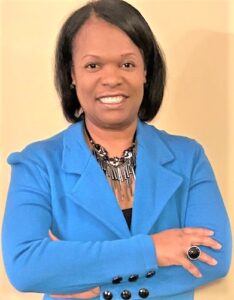 Dr. Debra C. Smith is Associate Professor of Africana Studies.  Her research and teaching interest include Health and Environment, Medical Humanities, African-Americans in communication and popular culture, minority images in the media.
Education:
Ph.D., University North Carolina-Greensboro
M.A., University North Carolina-Charlotte
M.A., East Carolina University
B.A., University North Carolina-Chapel Hill
Areas of Interest:
African-Americans in Communication and Popular Culture
Minority Images in Media

Medical Humanities

Health and Environment

Teaching Strategies utilizing Popular Culture

Media Literacy
Books:
Legacies:  African American Female Pioneers.  Cognella Press, 2019
The Words Unspoken: The Hidden Power of Language, Carolina Academic Press, 2008, 142pp (ISBN-10: 1-59460-174-7. ISBN-13: 978-1-59460-174-3)
Recent Publications:
(In Press) Debra C. Smith and Julia Jordan Zachary. "I Woke up Feeling Bad": Black Studies and a Pedagogy of Emotion. Negro Journal of Education.
(In Press) Debra C. Smith, Black Greek Step Shows. In African Battle Traditions of Insult:  Africana Verbal Arts, Song-Poetry, and Performance edited by Tanure Ojaide.  Palgrave Macmillan Academic Press.  ISBN 978-3-031-15616-8
(In press) Davis, J. Joy and Debra C. Smith.  Heavy is the head that wears the crown:  A Manifestation of Black Girl Magic.  In Mamas, Martyrs, and Jezebels:  Myths, Legends, and Other Lies You've Been Told about Black Women.  Edited by Abayomi Animashaun, Black Lawrence Press, 2023.
(2021) Smith, Debra  C., James, C. D., & Griffiths, M. A. Co-brand partnerships making space for the next black girl: Backlash in social justice branding. Psychology & Marketing, 38(12) pp. 2314-2236. https://doi.org/10.1002/mar.21566
Orbe, Mark, Debra C. Smith, Christopher R. Groscurth & Rex L. Crawley.  "Exhaling So That We Can Catch Our Breath and Sing:  Reflections on Issues Inherent in Publishing Race-related Communication Research."  Southern Journal of Communication 75 (2); (2010) 184 – 194.
"Critiquing Reality-Based Televisual Black Fatherhood:  A Critical Analysis of Run's House and Snoop Dogg's Fatherhood."  Critical Studies in Media Communications.  25(4): (2008) 393-412.
"Of Brutal Necessity:  Rap Music and Black Language. "  Making Connections:  Journal for Teachers of Cultural Diversity, Vol, 10, No. 3. (2008) 41-62.
Smith, Robert and Debra C. Smith (2009)  "The Wire:  Media Placement and Postindustrial  Landscapes" (pp. 73-93).  In Zachery Williams (ed) Africana Cultures and Policy Studies: Scholarship and the Transformation of Public Policy.  New York:  Palgrave Macmillan (Series Editors:  Manning Marable and Peniel Joseph).
"Reading, Writing and Watching TV:  The Pedagogy of the Pre-Schooler:  A Case Study in Teaching Media Literacy" (2009): pp 173-189.  In  Marcus Leaning (ed) Issues in Information and Media Literacy: Education, Practice and Pedagogy.    Santa Rosa:  Informing Science Press.
"Popularizing Folklore in the Age of Text-messaging Millenials." Folklore Journal, Volume 118, Issue 1, April 2007, Routledge Publishers, (2007) pp 91-99.
"Cartoon Culture: How Maya and Miguel Exceed Beyond the 1990 Children's Television Act. "Wilson, Leslie (ed) Readings in Popular Culture. Press Americana: The Institute for the Study of Popular Culture, November 2006, pp 105-112.
Current Projects:
Dear Charles:  The North Carolina That Black Women Built
Soul Labor:  Putting soul work into course work
Courses Taught:
AFRS 2105 – Black Images in the Media
AFRS 2170 – Health and Environment in the Africana World
AFRS 3290 – Research Methods
AFRS 3050 – African Americans and Education
AFRS 1100 – Introduction to Africana Studies
LBST 2102 – Minorities in the Media