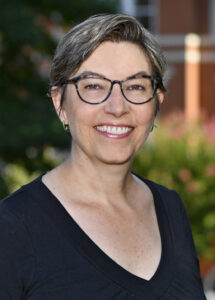 Associate Chair, Director of Undergraduate Programs, Department of English
My research has long focused on issues implicated in the learning of English as an additional language among adult immigrant learners. These issues include identity, ideology, power relations, and agency. My current research is now focused on similar issues as they relate to language teachers, with particular attention paid to the role of emotions in teaching practice.
Spring 2019 Fulbright Research Fellow at the University of Cologne, Germany.
Co-editor of Brief Research Reports for TESOL Quarterly, March 2020-2023.
Education
Ph.D. English Language and Linguistics, University of Wisconsin-Madison, 2006
M.A. Applied Linguistics, University of Wisconsin-Madison, 2000
M.A. Linguistics, University of Wisconsin-Madison, 1999
M.A. English, Indiana-Purdue University, Fort Wayne, 1996
B.A. English Education, Grace College, 1991