Julian Montoro-Rodriguez, PhD
Professor of Sociology and Gerontology, UNC Charlotte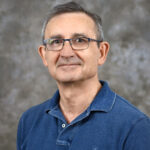 Dr. Julian Montoro-Rodriguez is a sociologist with a teaching and research background in the area of aging, health, human development and family studies. Most of his research in the past 20 years examined the interrelations between formal and informal support systems and optimal adaptation and adjustment to developmental changes for older adults.
CV@https://www.researchgate.net/profile/Julian_Montoro_Rodriguez
Recent Publications –
The Utility of Solution-Oriented Strategies to Support Grandparents Raising Grandchildren ( GSA 2019)
Stress and Coping Conceptual Models for Understanding Dementia among Latinos. (e-book link)
Grandparents and Race/ Ethnicity  (e-book link)
The Impact Of A Goal-Setting Intervention With Custodial Grandmothers
Jennifer Ramsey, Ph.D., Project coordinator

Jennifer Ramsey has a Ph.D. in Lifespan Developmental Psychology from North Carolina State University. She is the project coordinator for the Meck 60+, the Grandparents Raising Grandchildren program and the Engage With Age program.  
Yash Raghuwanshi, Masters student ( Health Informatics)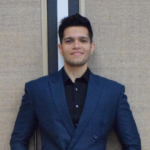 Yash Raghuwanshi is a Masters student at UNC Charlotte majoring in Health Information technology. He Is a Graduate Research Assistant for Dr Julian,  who helps him in building, modelling and maintaining his research web-page and update the Research data for that web-page .
Dr. Bert Hayslip Jr., Consultant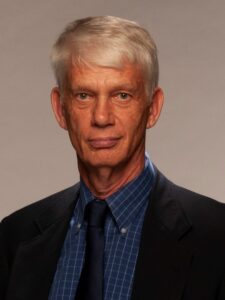 Dr. Hayslip is a consultant for both the Grandparents Raising Grandchildren and Engage with Age projects. He received the Distinguished Career Contribution to Gerontology Award from the Gerontological Society of America in 2016.
Nidia Bermúdez, MSW. Lab Member
She is from Colombia, South America. She is a current lab member and works on the Grandparents Raising Grandchildren and Engage with Age projects. She graduated in May 2019 with her Master's Degree in Social Work. Her areas of interest include mental health/ behavioral health, the Latinx population, and working with adults.
Amanda Dawson, M.A., Co-Coordinator (Contributing Team Member EWA )
Amanda Dawson has a Master's Degree in Gerontology from UNC Charlotte (2017). She coordinates programs for senior at The Retreat at RWCI. in Charlotte, NC.