Free download to Dr. Jason's 2023 edited book, Race and Social Justice: Building an Inclusive College Through Awareness, Advocacy, and Action
See Dr. Jason's work on older workers and health featured on Forbes.com
Education: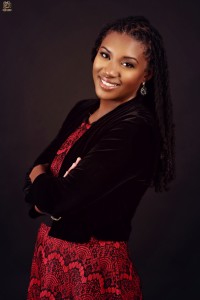 Ph.D. North Carolina State University, Sociology

M.S. North Carolina State University, Sociology

B.A. Augusta State University, Sociology
Specializations: Impacts of COVID-19, Aging and Health Disparities, Work and Organizations, Race and Gender, Housing insecurity and Stratification Research
Dr. Kendra Jason is an interdisciplinary health disparities scholar who examines individual level factors, contextual level factors (i.e. the workplace), and life events that may influence the relationship between health and desired workforce participation for older workers. Her program of research seeks  to identify contributing factors to health disparities by examining the links between race, discrimination, workforce behaviors and practices, and care processes.
Her current program of research seeks to understand how COVID-19 is affecting older Black and Hispanic adults, how they navigate work responsibilities while managing their own health needs, and how workplace policies and practices influence changes in work participation for these higher-risk populations. 
Relatedly, Dr. Kendra Jason, Dr. Janaka Bowman Lewis and Dr. Tehia Starker Glass are Gambrell Faculty Fellows for their project, "Bridging the Gap: Black Women and Families & Social Mobility in Charlotte, NC during the COVID-19 pandemic." This project centers Black home-secure mothers as problem solvers, policy influencers, and change makers when it comes to social mobility, or the ability to move up in society to access better education, housing, employment, and economic opportunities. in Charlotte, NC. 
Administraive Roles:
2023-Current: Executive Fellow for Strateigic Inititives in the Office of Diversity and Inclusion: Dr. Jason is the strategic leader for inclusive excellence plan implementation and chief operating officer for the Office of Diversity and Inclusion. She leads organizational change efforts in diversity, equity, and inclusion (DEI) while maintaining close relationships with numerous stakeholders.
2021-2023 CLAS Race and Social Justice Advocate: Dr. Jason was the inaugural Race and Social Justice Advocate for UNC Charlotte's College of Liberal Arts & Sciences. Read more about the CLAS Race and Social Justice Initiative here and more about Dr. Jason's role here.