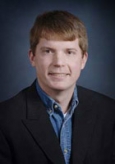 Faculty CV
Ph.D. (2001) University of Maryland
M.S. (1994) Wake Forest University
B.S. (1992) Wake Forest University
Dr. M. Lyn Exum is a criminologist who teaches courses in Criminological Theory and Research Methods at the graduate and undergraduate levels. His research centers on examining theories of criminal behavior and on program evaluation.
In his research on criminological theory Dr. Exum generally incorporates concepts based in psychology including emotion, psychopharmacology, and personality. For example, he has published articles examining the effects of alcohol and anger on violent decision-making within a rational choice perspective. He has also examined how personality traits influence decisions to engage in such crimes as corporate offending and sexual assault. His current research involves using a rational choice perspective to examine the effects of group dynamics on cheating among college students.
Dr. Exum's evaluation research includes an assessment of Baltimore City's drug court program. He has also evaluated the impact of the Charlotte Mecklenburg Police Department's Domestic Violence Unit on reducing repeat offending and repeat victimization, a project funded by the National Institute of Justice. He currently has a grant from the U.S. Department of Education to evaluate a multi-faceted alcohol education/intervention program on the UNC Charlotte campus.