Biography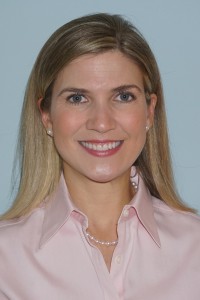 Margaret M. Quinlan (Ph.D., Ohio University) is a Professor of Communication and a Core Faculty Member of the Interdisciplinary Health Psychology Ph.D. Program at the University of North Carolina at Charlotte. Dr. Quinlan is the Director of an Interdisciplinary Program, Health & Medical Humanities and received the Harshini V. de Silva Graduate Mentor Award (2023) and the Bonnie E. Cone Early Career Professorship in Teaching (2015-2018). She explores how communication creates, resists and transforms knowledges about bodies. She critiques power structures in order to empower individuals who are marginalized inside and outside of healthcare systems. Additionally, her scholarly work explores the organizing of health care resources and work opportunities for people with lived differences. Dr. Quinlan authored approximately 40 journal articles, 17 book chapters and co-produced documentaries in a regional Emmy award-winning series (National Distribution with PBS and available on Amazon).
Dr. Quinlan has published in Health Communication, Text & Performance Quarterly, Disability Studies Quarterly, Communication Education, Women & Language, Women's Reproductive Health, Qualitative Research in Medicine and Healthcare, International Journal of Health and Media Research, Sexuality & Culture, Journal of Research in Special Education Needs, and Journal of Holistic Nursing.
She co-authored a book with Bethany Johnson: You're doing it wrong! Mothering, media, and medical expertise with Rutgers University Press.
You're Doing it Wrong! investigates the storied history of expertise around mothering in the media, from the newspapers, magazines, doctors' records and personal papers of the nineteenth century to today's websites, Facebook groups, and Instagram feeds. Johnson and Quinlan find surprising parallels between today's mothering experts and their Victorian counterparts, but they also explore how social media has placed unprecedented pressures on new mothers wrestling with familiar concerns and crises from pre-conception through early toddlerhood.
Education
B.S., Marist College
M.S., Illinois State University
Ph.D., Ohio University
Areas of Interest
Health, Organizational and Performative Communication
Ethnography, Narrative/Interpretive/Rhetorical/Feminist Analyses
Social justice issues that affect marginalized populations including disability-rights and gender inequities
Women's Reproductive Health
Social Media, Medical Expertise, Motherhood
Public Perceptions of Science, Medicine and Technology
Intersectional Feminism
Practitioner-patient communication
"sex-selection," infertility, infant loss, childbirth, breastfeeding, postpartum issues, premature birth, maternal mortality, and developmental milestones
Teaching-Courses
Communication Theory
Interpersonal Health Communication
Gendered Health Communication
Visual Ethnography
Health & Media
Faculty Affiliations
Core Faculty, Interdisciplinary Health Psychology Ph.D. Program
Program Director, Interdisciplinary Program, Health & Medical Humanities
Faculty Associate, Center for Professional and Applied Ethics
Affiliate Faculty, Public Health Sciences Ph.D. Program
Research Affiliate, Women + Girls Research Alliance
Affiliate Faculty, Women's and Gender Studies
Research-Projects and Service