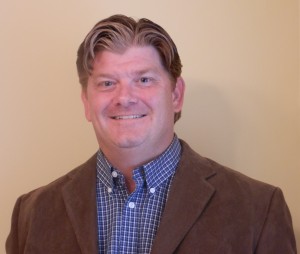 I am an Associate Professor of Atmospheric Science in the Department of Geography and Earth Sciences. I grew up in central Indiana and became fascinated with the weather at an young age. My early motivation in meteorology was to study the Antarctic ozone hole, but a series of circumstances and opportunities during my pursuit of an undergraduate degree at Purdue University pulled me toward hurricanes and severe weather. Since then, I have never looked back. During graduate school at Colorado State University, I had the opportunity to visit the NOAA Hurricane Research Division on an annual basis and to participate in their field program, during which they fly through tropical cyclones — an incredible experience! Since completing my graduate studies, living in Florida, Iowa, and North Carolina has diversified my scientific interests into the societal impacts of weather and urban meteorology.
As a scientist, I'm interested in the physical processes that influence the formation and evolution of atmospheric systems. To this end, my general research interests encompass all aspects of tropical cyclones, organized mesoscale weather systems, and the influence of weather/climate on society and ecosystems. My specific research has focused on (1) understanding how elevated terrain can influence the structure and intensity of severe storms; (2) forecasting thunderstorm-induced power outages; (3) impacts of urban meteorology and the urban heat island on urban energy use and urban ecosystems; (4) relationships between the mosquito-transmitted dengue fever virus and weather variability across tropical regions; (5) understanding the ingredients favorable for supercell and tornado formation within a landfalling tropical cyclone circulation; (6) evaluating the use of micropalentological proxies to reconstruct the paleotempestology of hurricane landfalls; and (7) understanding the structure and evolution of tropical cyclones including eyewall convection and miniature supercells in outer rainbands.
My teaching interests include the areas of tropical, mesoscale, radar, urban, and synoptic meteorology, as well as atmospheric thermodynamics and instrumentation. I also teach a professional development seminar for seniors. Lastly, I am a faculty adviser for the Student Organization of Meteorology (STORM), which is a student chapter of the American Meteorology Society (AMS) and the National Weather Association (NWA).
For more information about me, my classes, or my research please click on the links on the left. To learn more about the department, university, or undergraduate and graduate programs in meteorology and earth sciences, please click on the department links on the right.