Welcome to the North Carolina Photochemistry Symposium (NC Photochem). This year's event will be held on Saturday October 7th, 2023 at the University of North Carolina Charlotte. As in previous years, the symposium will encompass topics in all areas of photochemistry, from natural to artificial systems. Registration for the conference is free and lunch will be provided.
The goals of this symposium are:
To foster new connections and collaborations among the photochemistry researchers at NCSU, UNC Charlotte, UNC Chapel Hill, USC, UNC Greensboro and other local/regional institutions.
To broadly strengthen the photochemical sciences in North Carolina focusing especially on early career investigators.
To provide students and researchers opportunities to present their work in a smaller collaborative environment.
NC Photochem 2023 Sponsors: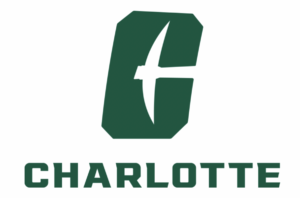 We look forward to seeing you in Charlotte on October 7th!
Michael Walter (UNC Charlotte) – Michael.Walter@charlotte.edu
Jay Foley (UNC Charlotte) – jfoley19@charlotte.edu
Mike Hambourger (App State) – hambourgerms@appstate.edu
Jillian Dempsey (UNC Chapel Hill) – dempseyj@email.unc.edu
Alex Miller (UNC Chapel Hill) – ajmm@email.unc.edu

Shabnam Hematian (UNC Greensboro) – s_hemati@uncg.edu
Aaron K. Vannucci (USC) – vannucci@mailbox.sc.edu
Natalia Shustova (USC) – shustova@mailbox.sc.edu
Elena Jakubikova (NC State) – ejakubi@ncsu.edu
Phil Castellano (NC State) – fncastel@ncsu.edu