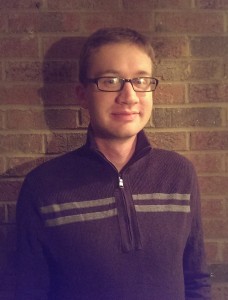 Education
PhD: University of Florida, 2013
MA: Wheaton College, 2007
BA: Palm Beach Atlantic University, 2005
Books
Other Publications
"Howling at the Moon: Drunkenness of Paganism? Late Antique Christian Sermons on Pagan Festivals." Revue des Études Tardo-Antiques Supplement 5 (2018): 161-171.
"A History of Heretics Past: The Sermons of Chromatius of Aquileia, 388-407," Church History (2014).
"Zeno, Chromatius and Gaudentius: Italian Preachers amid Transition," in Preaching in the Latin Patristic Era: Sermons, Preachers, Audiences (Brill). 2018.
Review of Augustine as Mentor: A Model for Preparing Spiritual Leaders, by Edward Smither. Augustinian Studies 42:2 (2012).
Review of Augustine and the Jews: A Christian Defense of Jews and Judaism, by Paula Fredriksen. Bryn Mawr Classical Review (July 2011).
Research Interests
Ancient Mediterranean World
Late Antiquity
Early Christian Sermons
Race and Ethnicity in Antiquity and the Middle Ages
Judaism, Christianity, and Islam
Archaeology of Late Antiquity
Courses Taught
The World of Late Antiquity: Romans, Christians and Barbarians
Ancient Christianites: Christian Sects to 600
The Birth of Islam in a World Context
Legal Systems in the Ancient and Medieval World
Living on the Edges: Barbarians and Vikings in Early Medieval Europe
The Assassination of Julius Caesar and Aftermath
Women in the Ancient World