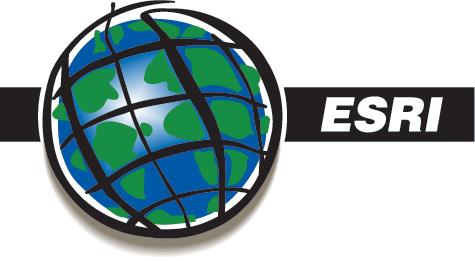 Esri's ArcGIS is a geographic information system (GIS) for working with maps and geographic information. Users can research maps, images, geo databases, and tools, as a web service.
Technical Support
Project Mosaic offers some workshops for free to UNC Charlotte faculty and graduate students on various GIS topics. In addition, social scientists can consult with Project Mosaic staff on how to best incorporate geospatial technologies in their research and overcome technical difficulties. Please email Project Mosaic at projectmosaicconsult@uncc.edu.
In addition, ESRI provides a number of technical forums, see: ESRI's support site.  You may be able to diagnose an ArcGIS problem using the Knowledge Base or download the most recent Patches and Service Packs for ESRI software.
Elie Saliba (ehsaliba@uncc.edu), one of the IT consultants for Geography and Earth Sciences, can provide additional support or can be a liaison with ESRI customer service.
Best Practices
Services like tile caching, geocoding, and analysis in ArcGIS Online consume the most credits if students are doing heavy processing with large data sets. It's recommended they do so with ArcGIS for Desktop instead, then publish the results in ArcGIS Online. Local processing with ArcGIS for Desktop is free and users will only consume credits for storage in the cloud. Promoting this workflow can drastically reduce credit consumption. Additional details can be viewed here.
ESRI Virtual Campus
UNC Charlotte faculty, staff and students can get free access to a number of ESRI virtual campus courses. To find a course, see: Virtual Campus Courses 
To register for a course:
Click the course title to read the description and verify you have the required software.
To get a course access code email: Elie Saliba (ehsaliba@uncc.edu).
To start a course:
When you receive your access code (see above), go to:  Esri Training
Create an Esri Global Account (if you do not have one)
Enter your access code in the "Start a New Web Course" box. The course title will then display in the "Courses in Progress" list.
Click the title to start your course
ESRI Data
ESRI makes some datasets available for use by educational institutions including census data and data on consumer spending through our current subscription with ESRI's cloud-based services ArcGis Online, Business Analyst Online (BAO), Community Analyst and the BAO API.   For access information contact: Elie Saliba (ehsaliba@uncc.edu). Below are instructions for providing access for these products to students, faculty, and staff of UNC Charlotte :
ESRI Software
The latest version of ArcGIS is 10.2. To get this software installed on your computer, contact ITS or your local IT support person.
For information about student version of ArcGIS Desktop, contact your local IT support person for a copy of the media and license details.
| product Name | Product Type | License |
| --- | --- | --- |
| ArcGIS For Aviation: Charting | extension | Concurrent use |
| 3D Server | extension | Concurrent use |
| ArcGIS For Desktop Advanced (formerly ArcInfo) | core | Concurrent use |
| ArcGIS For Desktop Advanced (formerly ArcInfo) | core | Single Use |
| Arclogistics Desktop | core | Single Use |
| Business Analyst Premium | extension | Concurrent use |
| Business Analyst Premium | extension | Single Use |
| ESRI Business Analyst for Server | extension | Server |
| ESRI CityEngine Advanced Concurrent Use | core | Concurrent use |
| ESRI CityEngine Advanced Single Use | core | Single Use |
| ESRI Data Reviewer for Concurrent use | extension | Concurrent use |
| ESRI Data Reviewer for Single use | extension | Single Use |
| ESRI Defense Mapping Concurrent use | extension | Concurrent use |
| ESRI Defense Mapping | extension | Single Use |
| ArcGIS For Desktop Standard(formerly ArcEditor) | core | Concurrent use |
| ArcGIS For Desktop Standard(formerly ArcEditor) | core | Single Use |
| ESRI Production Mapping | extension | Concurrent use |
| ESRI Production Mapping | extension | Single Use |
| ArcGIS GeoEvent Processor for Server | extension | Single Use |
| ArcGIS Server Geoportal | extension | Server |
| Geostatistical Analyst | extension | Concurrent use |
| Geostatistical Analyst For ArcGIS Server | extension | Server |
| Geostatistical Analyst | extension | Single Use |
| Spatial Analyst | extension | Single Use |
| Spatial Analyst | extension | Concurrent use |
| ArcGIS Server Image Extensions | extension | Server |
| Data Interoperability | extension | Concurrent use |
| Data Interoperability | extension | Single Use |
| Data Interoperability Server | extension | Server |
| Workflow Manager for ArcGIS Concurrent Use | extension | Concurrent use |
| Workflow Manager | extension | Single Use |
| Workflow Manager for ArcGIS Server | extension | Server |
| ArcGIS for Maritime: Charting | extension | Concurrent use |
| ArcGIS For Maritime: Bathymetry | extension | Concurrent use |
| ArcGIS For Maritime: Bathymetry | extension | Single Use |
| ArcGIS For Maritme:Charting | extension | Single Use |
| Network Analyst | extension | Concurrent use |
| Network Analyst | extension | Single Use |
| Network Server | extension | Server |
| Publisher | extension | Concurrent use |
| Publisher | extension | Single Use |
| Schematics for ArcGIS | extension | Concurrent use |
| Schematics | extension | Single Use |
| ArcGIS for Server Advanced Enterprise | core | Server |
| Spatial Server | extension | Server |
| 3D Analyst | extension | Concurrent use |
| 3D Analyst | extension | Single Use |
| Tracking Analyst | extension | Concurrent use |
| Tracking Analyst | extension | Single Use |
| Tracking Server | core | Server |
| ArcGIS for Desktop Basic(formerly ArcView) | core | Concurrent use |
| ArcGIS for Dektop Basic (formelry ArcView) | core | Single Use |
| ESRI CityEngine Advanced Concurrent Use | core | Concurrent use |
| ESRI CityEngine Advanced Single Use | core | Single Use |