Ethan O'Neill (M.S.)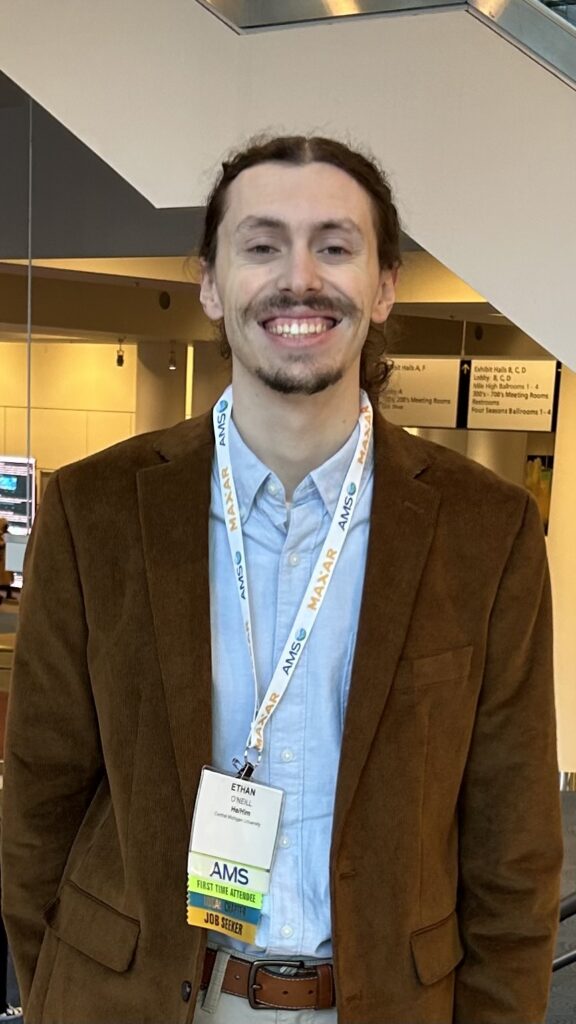 I was born in Michigan, where I lived for 22 years before moving to North Carolina for graduate school.
Severe weather has captivated me since elementary school. I checked out every book about tornadoes I could find at the school library, and I loved learning about how tornadoes form. Before long, I was watching Storm Chasers on TV, and found myself fascinated with each new tornado on screen. My passion for severe weather only grew as I got older, leading me to Central Michigan University (CMU).
From 2021-2023 I conducted research on the differences in hundreds of long-track supercell environments using hodographs and SKEW-Ts. I presented a poster of this research at AMS 2023 in Denver. In my final year at CMU, I was elected as secretary of CMU's Student Chapter of the American Meteorological Society. I graduated from CMU in 2023 with a Bachelor of Science in Meteorology.
In my free time I enjoy walking nature trails, camping, listening to my records, playing video games, and playing Dungeons and Dragons.