Full-Text Search
Barbara Thiede
Ph.D., University of Missouri
Judaic Studies; Liberal Studies
I hold an M.A. and my PhD in History from the University of Missouri-Columbia and a second M.A. from UNC Charlotte's Department of Religious Studies. I joined the department in 2006. I teach a range of courses on the texts of Hebrew Bible, Jewish history, the history of European antisemitism, and Jewish magic. My current research project is a study of the ways women's bodies become the site for the expression of male friendships and homosocial relationships in biblical texts.  I am currently working on a book for Routledge Press tentatively entitled Male Friendship, Homosociality, and Women in the Hebrew Bible: Malignant Fraternities. Upon finishing that book, I will move on to a mini-monograph (also for Routledge Press) currently titled Rape in the House of David: A Company of Men.
My pronouns are she, her, and hers.  My office is a Safe Zone.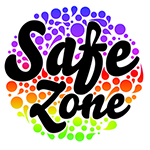 Community Talks
I head out into the community for presentations and talks on a regular basis. Topics range from Jewish practice and history to biblical texts (texts of terror, women in the Hebrew Bible, and the like).
Teaching
I love to teach.  That's the most important thing. Head for the tab "Syllabi" above to see some of mine.
Undergraduate Courses
RELS 2000 Religion and Magic
RELS 2104 Hebrew Scriptures/Old Testament
RELS 2110 Judaism
RELS 3111 Women in Judaism
RELS 3000 Women in the Hebrew Bible
RELS 3000 God and Sex in Hebrew Bible
RELS 3000 Why God Lies: The Difficult Deity of the Hebrew Bible
RELS 3000 Where Abracadabra Comes From (Maybe): Magic in Judaism
RELS 4000 Ketuvim: The "Female Books" of the Hebrew Bible
RELS 4000 Devilish Strange: The Figure of the Jew in Western Traditions
RELS 4000 From Catastrophe to Cash: The Marketing of the Holocaust
Graduate Courses
RELS 5000 Ketuvim: The "Female Books" of the Hebrew Bible
RELS 5000 Turn the Other Cheek: The History of European Antisemitism
RELS 5000 From Catastrophe to Cash: The Marketing of the Holocaust
Research Interests
They range. Biblical texts (and their historical contexts) fascinate me and I enjoy introducing students to their complex, multivalent nature. I have also spent many decades looking at the history of Jewish experience in Europe, focusing much of my attention on the way the Jew became a figure of mystery, threat, and outright danger for dominant cultures.