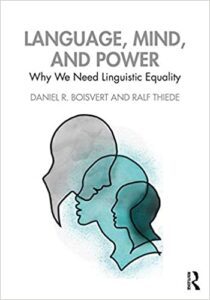 I am Associate Teaching Professor in Philosophy at The University of North Carolina at Charlotte.  My Areas of Specialization are ethical theory and philosophy of language, especially their intersections, and especially as they relate to broader issues in philosophy of mind and logic. 
I am co-author, with my friend and colleague Ralf Thiede, of Language, Mind, and Power: Why We Need Linguistic Equality (Routledge, 2020). I am also a past recipient of the Outstanding Teaching Award for Full-Time Lecturer in UNC Charlotte's College of Liberal Arts and Sciences.
Prior to arriving in Charlotte, I served as Assistant Professor of Philosophy at California State University  Bakersfield (2003-2007) and earned my PhD from the University of Florida (2003), where I also served for four years as Associate Editor for two journals: Business and Professional Ethics Journal and Professional Ethics Journal.