Mary Atkinson
Office: Fretwell 435E
Phone: 704-687-7055
Email: MAtkinson@uncc.edu
Twitter: @QueenCityProf
Academic Interests
Mel Atkinson is associate professor of political science at UNC Charlotte. Her research focuses on agenda setting and the policymaking process, with an emphasis on the roles public opinion, issue framing, media coverage, and gender stereotypes play in shaping policy debate.
Dr. Atkinson teaches an introductory American politics course and upper-level courses on women and politics, media and politics, and issue framing. She is a faculty affiliate of UNCC's Women and Gender Studies Program, and of the Public Policy Program.
Prior to her academic career, Dr. Atkinson worked as a writer for a K Street communications firm and as a campaign manager. She now studies the impact of the slogans and sound bites she once helped to create.
Recent Publications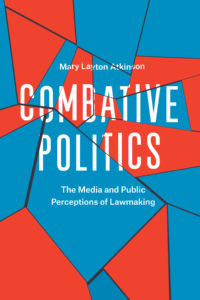 Work in Progress
Sex, Race, and the 2020 Democratic Primary Debates. (With Scott Christensen)(Manuscript in preparation).
Gender, Race, and News Coverage of the 2020 Democratic Primaries. (Manuscript in preparation).