Full-Text Search
Teresa Gaston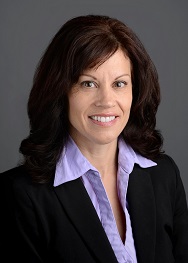 Teaching Specialty: 
Nursing Research, Evidence Based Practice, Nursing Theory, Healthcare IT, Leadership
Education:
Doctorate of Nursing Practice in Nursing Education from Duke University, 2015
Post Masters Certificate in Applied Health Informatics from Johns Hopkins University, 2011
Master of Nursing in Health Care Systems in Administration/Leadership from University of North Carolina Chapel Hill, 2005
Bachelor of Science in Nursing from Bloomsburg University, 1994
Certifications:
Board Certification in Nursing Informatics (BC-NI) and Nursing Education (CNE)
Posters:
"Enhanced Asthma Care for At Risk School Aged Children through Continued Collaboration between School Health & MAPPR, a PBRN whose Members are part of Carolinas Healthcare System" (AHRQ, 2013).
"Improving Continuity of Care through EMR Messaging between School Nurses and the Patient's Provider" (AHRQ, 2012).
"Leveraging Partnerships between School Nurses and a Practice-Based Research Network to Enhance Asthma Management for Children" (AHRQ, 2012).
Publications:
Gaston, T., Short, N., Ralyea, C., & Casterline, G. (2016). Promoting patient safety: Results of a TeamSTEPPS Initiative. Journal of Nursing Administration, 46(4), 201-207.
Professional memberships: 
American Nurses Association, Healthcare Information Management Systems Society, and National League of Nursing