Full-Text Search
Ahmed Arif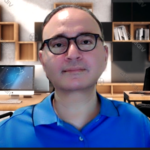 Ahmed Arif is a Professor of Epidemiology in the Department of Public Health Sciences.  He has a PhD in epidemiology from the University of Texas, School of Public Health at Houston.  Ahmed's research area of expertise is occupational and environmental epidemiology. His current research interests include studying occupational risk factors of mental illnesses, occupational lung diseases, rare and orphan diseases, and spatial epidemiology.  Ahmed is associate editor of the Journal of Managerial Epidemiology and Journal of Primary Care & Community Health. He is the founder of the muscular dystrophy disease registry in Pakistan. His research has been funded by NIH, NIOSH, and HRSA.
Research Interest
Occupational and environmental epidemiology, Spatial epidemiology, Chronic disease epidemiology, Population-based health surveys, Neuromuscular disorders, Epidemiology of rare diseases, health disparities.
---
Teaching Specialty
Epidemiology, Public Health Data Analysis, Health Surveys, Epidemiology Methods
Download CV (updated January 27, 2021)
---
Chronic Disease Epidemiology: Advances in Research and Methods
Special Issue: International Journal of Environmental Research and Public Health (Impact factor: 2.849).
Guest Editors: Dr. Ahmed Arif and Dr. Rajib Paul
For this Special Issue, we welcome original articles and reviews on epidemiological research and/or methods focusing on chronic diseases. Research articles based on primary or secondary data focusing on social determinants of health, access to care, interventions, longitudinal studies, and risk factors of chronic diseases are encouraged. This Special Issue will also consider articles on the impact of chronic health conditions on Covid-19 severity. Epidemiological methods based on spatiotemporal analyses, Bayesian methods, multilevel modeling, time series analysis, or causal inference using theoretical or empirical approaches are also of interest. Research-to-practice articles highlighting the successful implementation of evidence-based research will also be considered.
---