Full-Text Search
Betria Stinson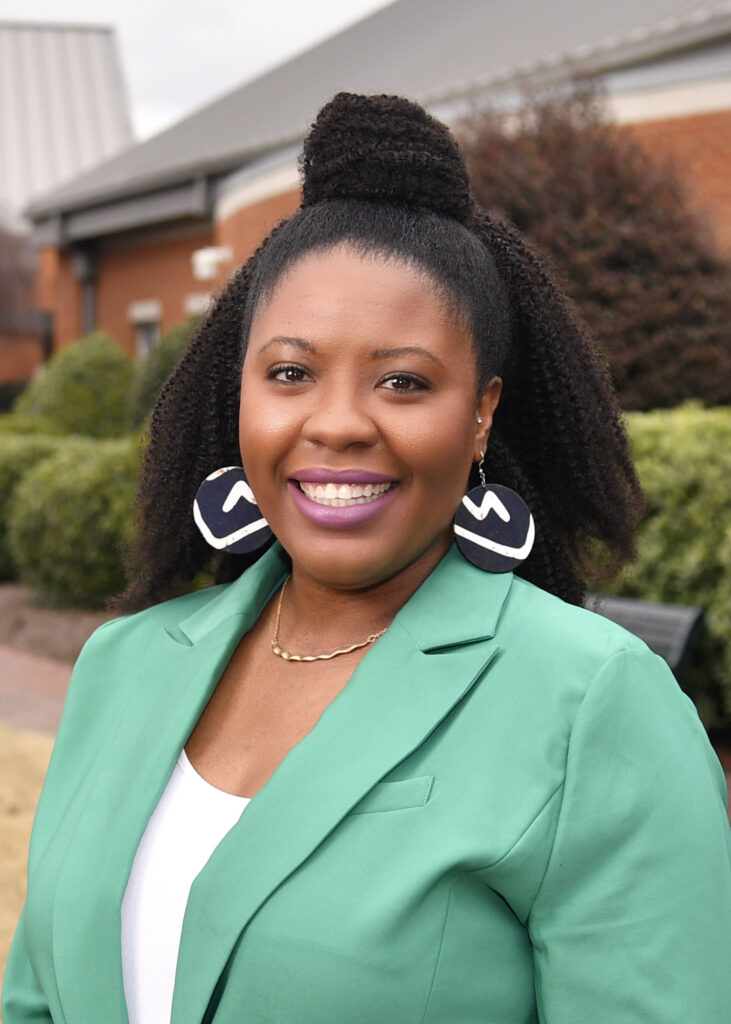 Betria Stinson is a Lecturer in the Public Health Sciences Department. She began her career in public health working in higher education, specifically with college students on alcohol, tobacco, and other drugs misuse prevention. In 2013, Betria became a trained Integrative Health Coach through Duke Integrative Medicine's Health Coaching Program. Betria's interests include substance use among college students, the intersectionality of student development and wellness, and health behavior change (motivational interviewing and health coaching).
Education
Post Master's Certificate – University of North Carolina at Charlotte, 2018, University and College Teaching
M.P.H. – University of North Carolina at Greensboro, 2006, Public Health
B.S. – University of North Carolina at Greensboro, 2004, Community Health Education
Certification
Certified Health Education Specialist (CHES), 2013
Teaching
Healthy Lifestyles
Public Health Internship
Determinants of Health
Awards & Honors
2017 University of North Carolina at Greensboro's School of Health and Human Sciences (HHS) Pacesetter Award Recipient for the Public Health Education Department
Community Involvement
Executive Board Member for the McCrorey Family YMCA, December 2019 – Present
UNC Charlotte's Black Student Mental Health Committee Member, October 2020 – Present
UNC Charlotte Advisory Committee Member to the Chancellor for Employee Health & Wellness, November 2017 – Present
Publications
Kazemi, D. M., Borsari, B., Levine, Shehab, M., Nelson, M., Dooley, B., Stinson, B., Fang, F., Li, S. Real-Time Demonstration of a mHealth app Designed to Reduce College Students Hazardous Drinking, Psychological Services; Clinical Apps and Public Service Settings, November 2018, American Psychological Association (APA), DOI:10.1037/ser0000310.
Morrison, S., Howard, R., Hardy, C., Stinson, B. (2005). Social Capital, Health and HIV Awareness of Girls in a Rural Caribbean Community. International Electronic Journal of Health Education, 8, 135-145.