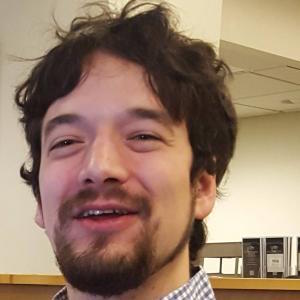 Welcome to the UNC Charlotte Hydroclimate Lab!  My name is Jack Scheff and I am an Assistant Professor in Geography and Earth Sciences.  Our research asks how and why global climate change affects Earth's water cycle, atmospheric circulation and weather systems.  I teach classes related to climate, climate change, and surface-atmosphere interaction, and serve my department and profession in a variety of ways.
We have several ongoing research projects.  In an NSF-funded collaboration with colleagues in New York and Germany, my PhD student Xiaoyu Bai and I are developing new theoretical ideas to understand why different climate models generate such different predictions for how tropical rainfall patterns will change as the planet warms.  My M.S. student Maya Robinson and I are examining observational signs that global warming may be much more accentuated at higher latitudes than climate models predict, with major consequences for the jet stream and weather characteristics.  My M.S. student Cody Burroughs is quantifying long-term trends in extreme summer dewpoint and wet-bulb temperatures across the U.S.  With several national colleagues, I am trying to understand why observed and projected trends in climatic dryness indices so strongly diverge from trends in concrete dryness impacts.  Finally, with my departmental colleague Pat Fall and others, I am using models and proxies to help reconstruct Holocene-era Mediterranean paleoclimate and interactions with human prehistory.
I also enjoy teaching a full menu of courses in our Meteorology and Earth Science programs.  At the sophomore/junior level, I teach Global Environmental Change (ESCI 3101) which is a broad, extensive introduction to the science behind global warming.  At a higher level, Climate Dynamics (METR 4205 / ESCI 5205) gives students hands-on computational (Matlab) experience in analyzing large datasets to understand major climate phenomena like El Niño and the North Atlantic Oscillation.  Boundary Layer Meteorology (METR 4240 / ESCI 5240) explores near-surface turbulence and its transport of heat, moisture, wind, and pollutants between the surface and lower atmosphere.  And, Hydroclimatology (ESCI 4201/5201) examines how climate, geography and circulation drive the patterns of precipitation, water resources and vegetation on our planet, and how climate change has altered and will alter those patterns.
Service to my profession and to the public is also a central aspect of my work.  I am an active member of the American Geophysical Union and American Meteorological Society, and regular organizer of international research workshops and sessions.  I am closely involved in public outreach on weather and climate, including visits to community and church groups, large science festivals, and local media.
Please visit our group webpage for more about us!