Neoliberal Values in Entertainment Media: Complacency in Showtime's Billions
Updated title since proposing this presentation
---
Preface
It is too difficult to analyze both Billions and Succession in a short presentation. In fact, it's difficult to do Billions justice when considering it's had 6 seasons. Although the two shows are certainly related, Succession has a sinister familial drama that requires a psychoanalytic reading to best compare it to Billions.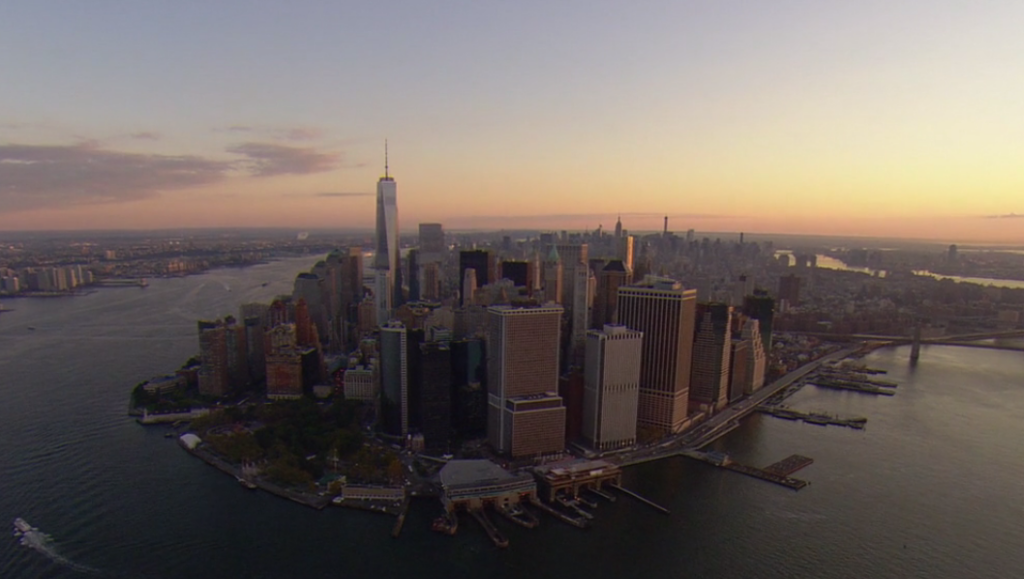 Introduction
Some Tenets of Neoliberalism
Markets should drive all economic decisions;
Anti-collective bargaining, anti-union;
Calls for limited government, but these are empty calls;
Socialize risks but privatize the profits: think "too big to fail" and guaranteed revenue for, say, a public-private partnership on toll lanes;
An expansion of the capitalist push to commodify nearly everything.
A Few Other Points to Consider
Jodi Dean: "neoliberalism is a philosophy viewing market exchange as a guide for all human action" (p. 48)
Remember, neoliberalism, like Citizens United v. FEC, isn't anti-American: it's anti-democratic because power is held disproportionally by an oligarchy, but that is 100% aligned with American history.
Ideal assumption of democracy being rule by the people.
Rhetoric of democracy is the discourse people profess to support democracy but do so in name only.
Mark fisher attributes this to Fredric Jameson and Slavoj Žižek: "it is easier to imagine an end to the world than an end to capitalism" (p. 2)
Mark Fisher also discusses consensual confabulations, "the world we experience is a solipsistic delusion projected from the interior of our mind…[, and] it conforms with our infantile fantasies of omnipotence."
Anthony Giddens Structuration Theory: "…all forms of dependence offer some resources whereby those who are subordinate can influence the activities of their superiors" (16).

Neoliberal media relates to this idea because the audience may assume boycotts and buycotts influence corporate decisions.
They aren't wrong about that, but the power structure remains in place, and they go back to idling their cars in the fast food drive through…
Everyday Consumption and Gambling
Just as an entrepreneur may risk investment to get rewards, the everyday consumer can risk a little to a lot.
Lotteries: Powerall, scratch offs, sweepstakes
Keno
Sports betting apps
Neoliberal Entertainment
Acclimating audiences to neoliberal ideology
Shark Tank
The Apprentice
Flip This House
Billions, Succession, etc.

Stylish
Decisive
Clairvoyant
I don't have enough hours in the day to discuss the relationship to Multi-level Marketing (MLM).
What's Your Number? Part I
Taylor Confronts Rian about Her Plan
Season 6, Ep. 4, "Burn Rate" (aka "Hungry Like the Wolf"): 9:50-11:25
Individualism and Collectivism
Faith in the market
It's not the system that led us to a recession or inflation, it's those in power…
Hard work = success in all areas of life

The above worldview is supported by Gov. Ron DeSantis:
"…the teaching of Critical Race Theory, meaning the theory that racism is not merely the product of prejudice, but that racism is embedded in American society and its legal systems in order to uphold the supremacy of white persons." (quoted in Asmelash)
See also J.D. Vance's Hillbilly Elegy: A Memoir of a Family and Culture in Crisis (2016)
At the heart of neoliberal entertainment lies the assurance that the individual is more important than the collective, yet politicians know they have to support growth to assure that the uncritical, murderous zombie horde can continue overconsumption.
Cameos in Billions
Musicians
Ben Folds
Michael Bolton
Metallica
Questlove
Chef de Cuisine
Iron Chef and Chopped, Alex Guarnaschelli
Pitmaster, Rodney Scott
Neoliberal entertainment must maintain the illusion is that the possibility to become uberwealthy exists for ANYONE with enough hard work.
Conclusion: What's Your Number? Part II
Taylor confronts Michael Prince about pulling the plug on a humanitarian venture that would give free Wi-Fi to rural Africa.
Billions is rated TV-MA, so here's your F-bomb warning
Season 6, Ep. 4, "Burn Rate": 42:45-44:05
Yes, you can buy a $1000 sundae, The Golden Opulence Sundae.
---
Works Cited
Asmelash, Leah. "Florida Bans Teaching Critical Race Theory in Schools." CNN.com. 10 June 2021.
Dean, Jodi. Democracy and Other Neoliberal Fantasies: Communicative Capitalism and Left Politics. Duke UP, 2009.
Fisher, Mark. Capitalist Realism: Is There No Alternative? Zero Books, 2009.
Giddens, Anthony. The Constitution of Society: Outline of a Theory of Structuration. U of California P, 1984
---
Presenter Biography
Aaron Toscano is an Associate Professor of English at the University of North Carolina at Charlotte, specializing in Rhetoric, Technical Communication, Gender Studies, Science Fiction, and Cultural Studies. He has recently published the monograph Video Games and American Culture: How Ideology Influences Virtual Worlds (2020) with Lexington Books. His first monograph Marconi's Wireless and the Rhetoric of a New Technology (2012) combines technical communication and science and technology studies (STS) theories and was published by Springer. More information can be found on his faculty profile.