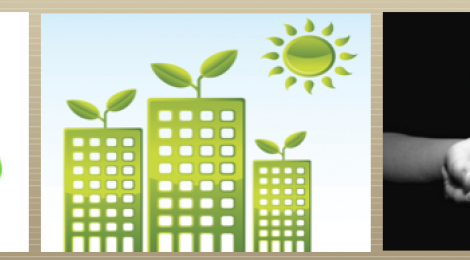 The Sustainable Michigan Endowed Project (SMEP) is a Kellogg Foundation-funded organization focused on promoting interdisciplinary research into sustainability with relevance for the state of Michigan. The project started with the realization that Michigan State was a land grant institution that lacked any real focus on sustainability. SMEP has developed in-depth conceptualizations about what comprises engaged sustainability scholarship and how that would translate into research, teaching, and outreach. It has been able to clearly differentiate the types of research and knowledge where science alone can provide potential solutions (e.g. "tame" problems) and where the identification of potential solutions must be collaborative with stakeholders and other social actors (e.g. "wicked" problems). It is now moving to widen the recognition of the significance of these differences for the role of science in addressing societal concerns in order to take social sustainability seriously. Bringing researchers out of their 'disciplinary silos,' SMEP now engages them to work with each other and the public on transdisciplinary problems.
Werkheiser's poster included information about SMEP, how to apply for funding, as well as some of the projects SMEP has sponsored in the past. These projects include the Michigan Environmental Justice Commission Statewide Summit, which will bring together stakeholders, policy makers, academics, and environmental justice activists from around Michigan to work on developing collective capacity across society, research, and policy to address environmental justice issue in the state; a symposium entitled "Bioenergy Futures: Technical Feasibility Meets Social Sustainability"; a symposium on modeling environmental systems; and fellows programs for environmental and natural resource governance as well as water systems management. SMEP hosts the Michigan Environmental Justice Coalition's Statewide Summit in September, and is still accepting submissions for other projects.
The poster presentation informed INSS members about relevant projects, and provide a potential resource for their own projects. Werkheiser finds that the project has been personally rewarding as well, as 'looking at the history and operations of SMEP has motivated me to think about who I can partner with usefully, and asking that questions with a transdisciplinary mindset.'
More information on SMEP can be found at the website www.smep.msu.edu
Ian Werkheiser is a Ph.D. student in Philosophy at Michigan State University and his website is  http://ianwerkheiser.wordpress.com/
This post was developed from Werkheiser's poster abstract and answers to interview questions by email. Please post any questions in the comments.
Werkheiser poster in PDF format.