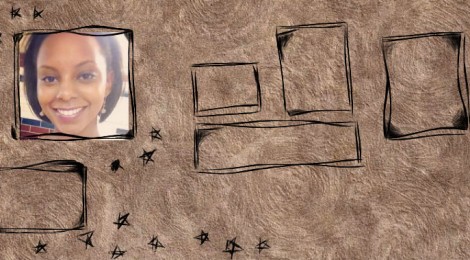 Shiela's research looks at the assessment of sustainability for civil engineering infrastructure projects, with a focus on the planning and the delivery (design, construction, commissioning and handover) life cycle stages. Her research is undertaken as an EngD, meaning she has both academic and industrial sponsors. Her industrial sponsor is CEEQUAL Ltd, a company that governs, manages, and develops the CEEQUAL sustainability assessment and rating tool. Shiela's research assists with the technical development of the CEEQUAL assessment framework and aims to identify if and how sustainability assessment and rating systems drive sustainable practice to enable greater sustainable outcomes for civil engineering projects.
During her research, Shiela has found what many know to be true: most approaches to assessing sustainability are not holistic. Because the social aspects in the delivery of a civil engineering project are not as not as well understood as others, Shiela believes they are therefore are not adequately addressed. Even in cases where the social facets of sustainability are addressed, a very reductionist or superficial approach is taken.
Shiela contends that this problem is compounded by the contextual nature of a civil engineering project. The key social aspects and issues very much depend on the type of project being undertaken, the geographic location of the project, and other potentially unique characteristics of the project. Thus, Shiela's research aims to explore and identify how social sustainability can be better assessed and also be better understood in the delivery of civil engineering projects.
According to Shiela, the biggest challenge facing social sustainability is that it is a very nebulous concept with many embedded and competing themes, concepts, and theories. She believes it 's challenging for people working in applied fields to digest the concept of social sustainability and successfully apply it in the field. Shiela hopes to address these challenges by designing a heuristic model that can be used assess and operationalize social sustainability. The creation of such a model will allow social sustainability to be visible and accounted for during the planning and delivery of civil engineering projects.
Shiela has looked at many different methods and systems of assessing or operationalizing social sustainability. She is particularly interested in frameworks of assessment, citing Design for Social Sustainability Framework written by Saffron Woodcraft, Nicola Bacon, Lucia Caistor-Arendar, and Tricia Hackett as a particularly notable influence on her work.
In order to make social sustainability more visible, Shiela asserts that the concept needs to be better rationalised and communicated. Historically, sustainability discourses have over-emphasized the environmental facet – leaving social aspects behind. Issues such as carbon emissions and waste and resource management are often coupled with the optimisation of business development or project processes. This phenomenon has been enabled by many frameworks, standards, and tools such as Environmental Management Systems. It's important to Shiela that we take the very same approach to social sustainability.
Shiela is in the process of deriving a working definition of social sustainability. As of right now, her definition consists of the following aspects: people and networks (how people interact and affect each other), chains of and determinants in decision making, and the harmonisation of internal and external social issues of a project