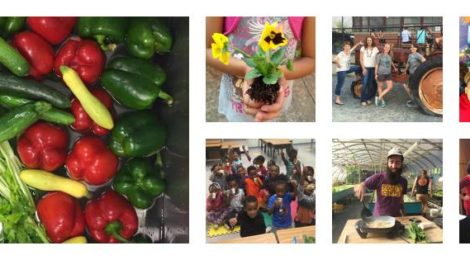 Save the date!
We know that it can be a challenge to keep up with the ever-changing Charlotte-area food system – but we also know that bringing people together can help build connections and collaborations.
The Community Food Advocacy Forum will provide opportunities for networking, strategizing, and addressing challenges to the Charlotte-area food system. The first half of the day will include short updates from select participants about the state of the complex Charlotte food system and its challenges. This will also lead up to the afternoon workshop in which small groups will come together around a specific challenge facing their part of the food system to develop a strategy for addressing this challenge (e.g. food cooperatives, school nutrition, economic development, farm-to-fork, emergency food). Continuing the work in each group after this workshop is central to the reason this forum is being held. We want to get these conversations going.
When: Date: 4/28/18
Time: 9 AM-3 PM
Where: Johnson C. Smith University
Lunch will be included: pre-registration is required.
Register here until April 15.
Please share with others who have an interest in improving the area's food system. Those who register will receive updates about the forum.
We are offering this workshop at no cost because we believe in what policy advocacy can accomplish.
Hosted by the Charlotte Mecklenburg Food Policy Council and the Integrated Network for Social Sustainability.
Additional sponsors: Truliant Credit Union and Community Food Strategies