Charlotte is not only the home of bestselling author Kathy Reichs, but it is also the setting for many of her popular Temperance Brennan mystery novels. Reichs is one of many genre fiction writers who use Charlotte as a setting for their stories. These authors show different sides of Charlotte, but they all draw attention to the Queen City. For the purposes of this Storied Charlotte blog post, I am focusing on ten such authors. Often these authors write books that are published as part of a series, such as the Temperance Brannan Series. In such cases, I highlight one book in the series. Since all ten books on this list are examples of genre fiction, I mention the appropriate genre for each book on the list.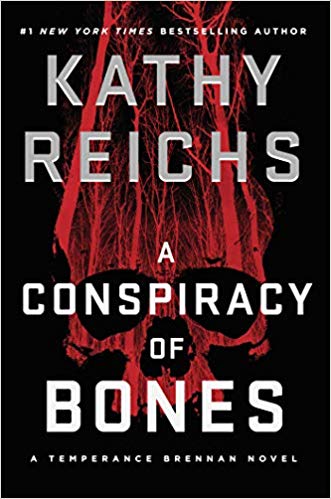 A Conspiracy of Bones by Kathy Reichs is the latest book in the Temperance Brennan Series. Published in March 2020, this book is 19th volume in the series. Many of the books in this series are set in Montreal, but A Conspiracy of Bones takes place in Charlotte. In the beginning of this book, Temperance (Tempe) Brennan is recovering from neurosurgery in her Charlotte home when she receives a series of disturbing text messages from an unknown sender. These texts all include images of a faceless and handless corpse. Responding to these texts, Tempe sets out to discover the identity of the corpse as well as determine why the images are being sent to her. As is the case with all of the books in this series, Tempe draws on her expertise as a forensic anthropologist to solve this latest mystery. In this book, however, Tempe has to deal with a new Mecklenburg County Medical Examiner who refuses to help Tempe with her investigation. For more information about Reichs and her Temperance Brennan Series, please click on the following link: https://kathyreichs.com/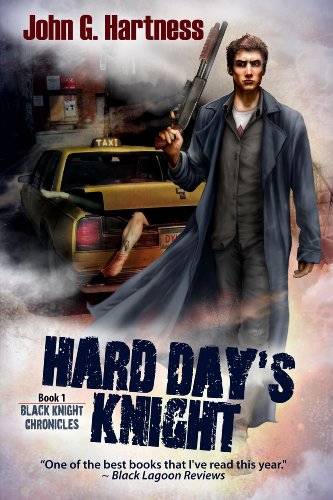 Hard Day's Knight by John G. Hartness is the first volume in Hartness's urban fantasy series titled The Black Knight Chronicles. Published by Falstaff Books in December 2010, Hard Day's Knight is about the adventures of two young vampires, James Black and Gregory Knightwood, who work as private investigators in Charlotte. In this book, they are hired to save a boy from a witch's curse, and in the process, they battle zombies, demons and various other paranormal characters, all set against the backdrop of Charlotte. When asked about the setting for this series, Hartness said, "My characters live in my world, in Charlotte, NC, which happens to be where I live. …I set my series in the real Charlotte so that I could use real landmarks in the books. … I find as a reader that I really enjoy local color in a book, and the best way I could put that color into my books was to set them in places I could easily drive to if need be. So in the end I decided not to build a world at all; I had a perfectly good one outside my front door." For more information about Hartness and his Black Knight Chronicles series, please click on the following link: http://johnhartness.com/hard-days-knight/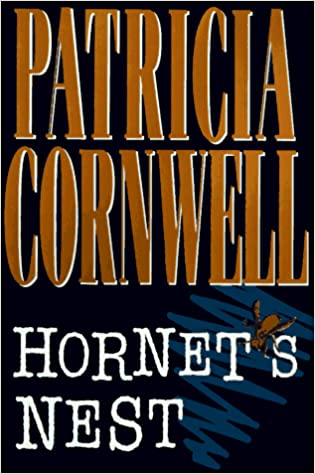 Hornet's Nest by Patricia Cornwell is a mystery novel that takes place in Charlotte. This novel, which came out in 1997, has connections to Cornwall's days as a crime reporter for The Charlotte Observer, where she worked from 1979 (the same year she graduated from Davidson College) to 1981. Andy Brazil, one of the central characters in Hornet's Nest, also works as a reporter for The Charlotte Observer. He is on assignment to write about the day-to-day work of the Charlotte police, and as a result he ends up helping the Chief of Police (Judy Hammer) and the Deputy Chief (Virginia West) solve a mystery surrounding the serial killings of a number of out-of-town businessmen. Hornet's Nest launched Cornwell's Andy Brazil Series. For more information about Cornwell and her books, please click on the following link: http://www.patriciacornwell.com/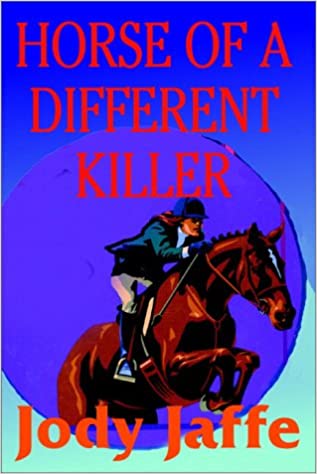 Horse of a Different Killer is the first book in Jody Jaffe's Natalie Gold Mystery Series. When this mystery novel came out in 1995, it was named a finalist for an Agatha Award for Best First Mystery. In writing this novel, Jaffe drew heavily on her experience as a feature writer for The Charlotte Observer and her longstanding interest in horse shows. Natalie Gold, the central character in this story, is a fashion reporter for a newspaper called the Charlotte Commercial Appeal, but she is also a show rider with her own horse named Brenda Starr. She boards her horse on a farm outside of Charlotte, and one day a top trainer is found beaten to death at this farm. Natalie works with the paper's top investigative reporter to solve this crime, and her knowledge of the horse show circuit proves to be invaluable. For more information about Jaffe and her books, please click on the following link: https://www.fantasticfiction.com/j/jody-jaffe/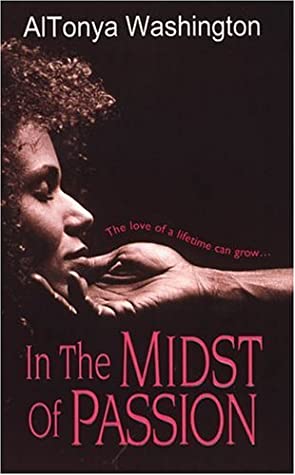 In the Midst of Passion by AlTonya Washington is a stand-alone romance novel published in 2006 by Dafina Books, a leading publisher of commercial fiction by African American authors. In the beginning of the novel, Topaz Emerson (the owner of an auto-repair garage) meets Alexander (Alex) Rice (the owner of a newspaper called Queen City Happenings) on a deserted street on the outskirts of Charlotte. He mistakenly thinks that she needs help with her car, but she has everything under control. Still, as they talk, Topaz finds herself attracted to Alex. She eventually learns, however, that Alex has a mysterious past that could jeopardize their budding relationship. In explaining why she set this novel in Charlotte, Washington said, "I was living in Charlotte at the time and was inspired by the area and culture." In addition to writing romance novels, Washington is a college reference librarian. She worked for the Davidson College Library for many years, and she is currently the Education Librarian for Winston-Salem State University. For more information about Washington and her books, please click on the following link: https://alsreaders.weebly.com/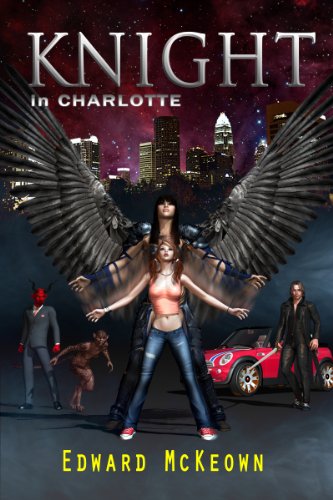 Knight in Charlotte by Edward McKeown is a work of urban fantasy featuring Jeremy Leclerc, a Knight Templar and part-time graphic designer living in present-day Charlotte. Published in 2013, this work is told in the form of a series of inter-related adventures. The protagonist encounters a variety of supernatural characters, including angels, vampires, and demon bankers. Specific places in and around Charlotte figure in the work, such as South Park, Central Avenue, Balantyne, and the Renaissance Festival located in Huntersville. Knight in Charlotte is something of a departure for McKeown, who is known primarily for his science fiction novels set in other worlds. However, when he moved from New York to Charlotte, he decided to use his new hometown as the setting for his Knight Templar stories. For more information about McKeown and his books, please click on the following link: https://edwardmckeown.weebly.com/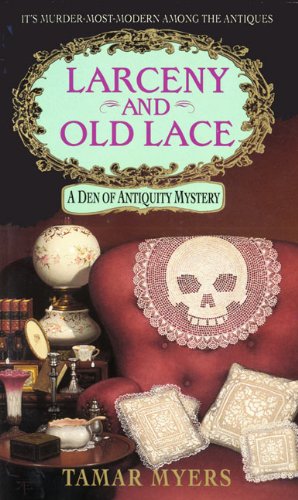 Larceny and Old Lace, the first book in Tamar Myers's Den of Antiquity mystery series, came out in 1996.  The central character, Abigail Timberlake, opens an antique store in Charlotte that she calls the Den of Antiquity.  The store is located on the same block where her crotchety aunt Eulonia Wiggins operates a run-down antique/junk shop.  In fact, Abigail and Eulonia are both members of the Selwyn Avenue Antique Dealers Association.   In the beginning of the novel, Eulonia is found strangled by an antique bell pull.  Determined to find out who killed her aunt, Abigail becomes an amateur sleuth.  The Charlotte setting figures in most of the other books in the series, although the final books in the series take place in Charleston.   For more information about Meyers and her books, please click on the following link:  https://www.tamarmyers.com/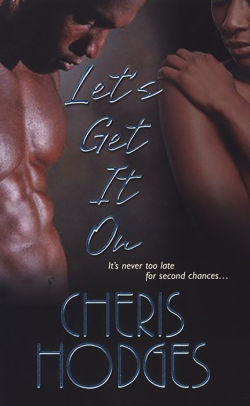 Let's Get It On by Cheris Hodges is the first of several romance novels featuring Kenya Taylor and Maurice Goings.  Dafina Books, a major publisher of genre books by African American writers, brought out Let's Get It On in 2008.  The story begins when Kenya (a successful Charlotte lawyer) and Maurice (a star player for the Carolina Panthers) run into each other while each is on vacation in the Bahamas.  The readers learn that Kenya and Maurice had an earlier relationship that ended on a sour note, but as the story progresses, they begin to rekindle their relationship.  Much of the novel takes place in Charlotte, and the Carolina Panthers figure prominently in the plot.  In writing this novel, Hodges drew on her experience covering the Panthers as a journalist for Charlotte's Creative Loafing.  However, in her version of events, the Panthers win the Super Bowl.  For more information about Hodges and her books, please click on the following link: https://thecherishodges.com/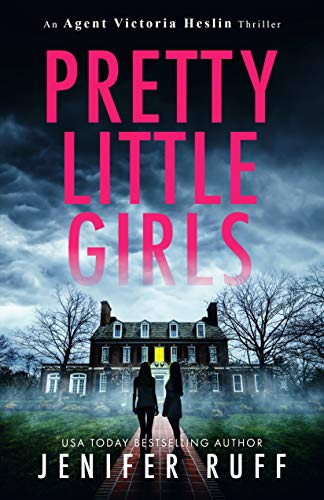 Pretty Little Girls is a mystery thriller by Charlotte writer Jenifer Ruff.  Published in 2019, Pretty Little Girls is the second book in the Agent Victoria Heslin Series, although it can be read as a stand-alone novel.  In this novel, FBI Agent Victoria Heslin is called to Charlotte to help the local police solve a mystery surrounding the kidnapping of a girl from a wealthy Charlotte family.  As Agent Heslin pursues her investigation, she uncovers a sex trafficking ring that is operating in the shadows of Charlotte.  The novel is fictional, but Ruff's description of the sex trafficking operation is based on factual research.  For more information about Ruff and her books, please click on the following link:  https://jenruff.com/index.html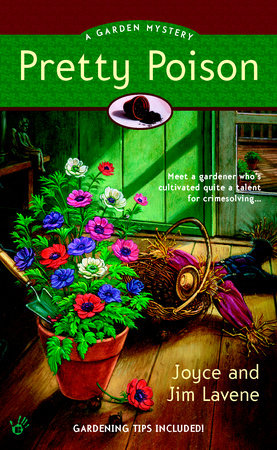 Pretty Poison is the first book in the Peggy Lee Garden Mystery Series by the prolific writing duo of Joyce and Jim Lavene. The Lavenes lived just outside of Charlotte in the community of Midland. However, they frequently visited Charlotte, and they drew extensively on their knowledge of Charlotte in their Peggy Lee Garden Mystery Series. Pretty Poison came out in 2005 while the 8th and last book in the series came out in 2015, the same year that Joyce Lavene died. Jim Lavene intended to keep the series going, but he died just six months after the death of his wife. In Pretty Poison, Peggy Lee runs a garden shop in downtown Charlotte called The Potting Shed. As the story opens, she comes to work on a fall day only to discover on the floor of her shop the body of one of Charlotte's wealthiest citizens. She calls the police, and they quickly concludes that the victim was murdered by a homeless man. Peggy, however, is not convinced and begins her own investigation. The book abounds with references to Charlotte landmarks, such as Latta Arcade, Brevard Court, Anthony's Caribbean Café, and Queens University. For more information about Joyce and Jim Lavene and their books, please click on the following link: https://www.fantasticfiction.com/l/joyce-and-jim-lavene/
As the aforementioned books demonstrate, Charlotte figures prominently in many works of genre fiction. The Queen City appeals especially to writers of mystery novels, but writers of romance and urban fantasy also use Charlotte as a setting for their stories. These various genre writers show Charlotte from different angles and in different lights, but they all make contributions to Storied Charlotte.