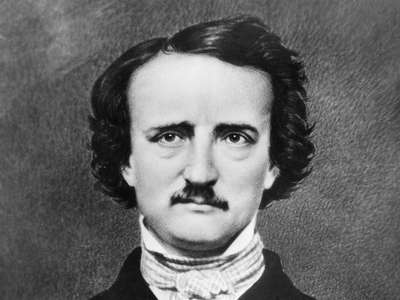 The Southern Literary Messenger, one of the first literary journals associated with the American South, made its debut in August 1834 in the city of Richmond, Virginia. A year later, a young Edgar Allan Poe signed on as an assistant editor and regular contributor. Many of Poe's most famous works originally appeared in The Southern Literary Messenger, including his only novel, The Narrative of Arthur Gordon Pym of Nantucket, which first came out in installments in the Messenger. Poe is but one of many Southern writers who have established their reputations and credentials by contributing to literary journals. Such literary journals and magazines have played significant roles in the history of Southern literature. 
Over the years, Charlotte has served as the home for several notable literary journals, such as that Southern Poetry Review, which was based in Charlotte for many years. The list of literary journals that are currently published in Charlotte include The Sanskrit Literary-Arts Magazine (a UNC Charlotte student-run magazine that made its debut in 1970), The Main Street Rag (a print magazine that has been publishing poetry, short fiction, essays, interviews and other features since 1996), and Qu: A Literary Magazine (a publication of the MFA program at Queens University of Charlotte that has been releasing issues since 2015). Soon, however, a new Charlotte-based literary journal will join this list.
This new journal is a project of the Charlotte Center for Literary Arts, more commonly known as Charlotte Lit. In just five years, Charlotte Lit has carved a unique spot in the Charlotte arts scene, hosting more than fifty classes annually and bringing big-time writers like poet Terrance Hayes to town for special events and classes. They're entering new territory now with a major writing contest and journal. I asked co-founders Kathie Collins and Paul Reali for the details.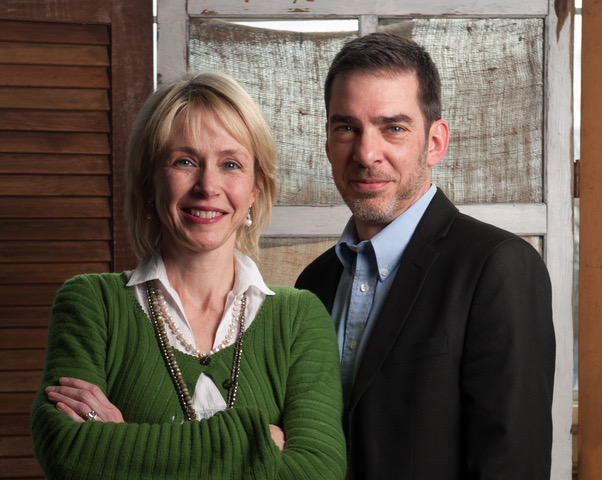 "We're thrilled to announce the launch of an annual writing contest and journal, both called Writers/South," wrote Collins. "With prizes totaling $10,000, plus publication, the contest and journal will be game-changers not only for Charlotte Lit but also for North Carolina and the surrounding region. Our mission is to be the premier creative writing center in this pocket of the southeast. To achieve that, we really needed to expand our reach."
"We're fortunate," added Reali. "It's very difficult for regional journals to attract big-name judges and offer significant cash prizes. Thanks to a generous Charlotte Lit patron, a good friend who wishes to remain anonymous, we're able to enter the contest market with a splash. This patron has been actively supporting our mission for several years and understands how essential it is to our growth for us to 'spread the words' beyond Charlotte."
Writers/South will award a first-place prize of $1,500 in each of four categories—fiction, poetry, nonfiction, and flash. Attractive cash prizes also go to second place, third place, and honorable mention winners. The judging panel is filled with familiar names and rising stars: Ron Rash for fiction, Nickole Brown and Jessica Jacobs for poetry, Tara Campbell for Flash, and Stephanie Elizondo Griest for nonfiction. Poet and University of South Carolina professor Michael Dowdy rounds out this dream team as journal editor. All winners will have their entries published alongside writing by this year's judges in the inaugural issue of Writers/South: Journal of Charlotte Lit, to be published May 1, 2022.
In keeping with Charlotte Lit's regional ambitions, the contest is open to writers in North Carolina and its four border states: Virginia, Tennessee, South Carolina, and Georgia. Submissions are open from September 1 to December 1. Winners will be announced March 1. Contest winners will be honored and have an opportunity to read at a May event that also honors the first inductees into the new Charlotte-Mecklenburg Literary Hall of Fame (which is a story for another day).
Writers should stop by https://www.charlottelit.org/ to learn more about the Writers/South Awards and how to enter. Collins said, "We can't wait to read what you're writing!"
In my role as the writer of the Storied Charlotte blog, I thank Kathie Collins and Paul Reali for their inside scoop on the founding of Writers/South. Just as The Southern Literary Messenger played a major role in the writing career of Edgar Allan Poe and other nineteenth-century writers from the South, I am sure Writers/South will soon play a major role in the careers of many contemporary writers who call Storied Charlotte home.