Dovey Johnson Roundtree and Shirley Chisholm both played leading roles in the Civil Rights Movement, and both are celebrated in new picture books that have important Charlotte connections.  We Wait for the Sun, a picture book co-authored by Roundtree and Katie McCabe and illustrated by Raissa Figueroa, focuses on a story from Roundtree's childhood in Charlotte.  Shirley Chisholm Dared:  The Story of the First Black Woman in Congress, a picture book written by Charlotte author Alicia D. Williams and illustrated by April Harrison, tells the story of Shirley Chisholm's life.  These picture books provide contemporary readers with insights into the lives of two remarkable African American women.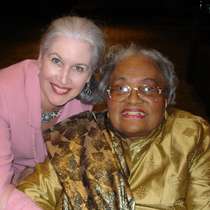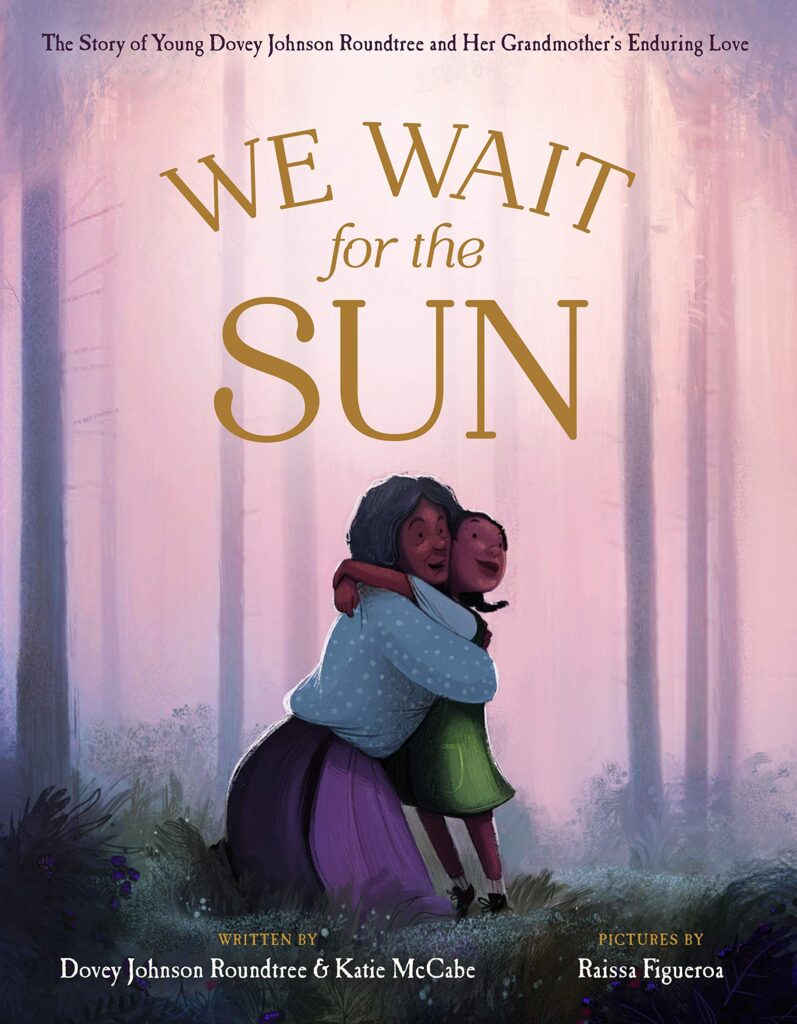 Dovey Johnson Roundtree was born in Charlotte in 1914.  After her father's death in the 1919 influenza epidemic, Roundtree, her mother, and her three sisters all moved into her maternal grandmother's home in Charlotte's Brooklyn neighborhood.  Her grandmother fostered Roundtree's curiosity and determination to succeed.  We Wait for the Sun depicts the special relationship that Roundtree had with her grandmother.  In the book, the two of them venture into the woods in the middle of the night to pick blackberries together, and in the process, they share a special moment of beauty.  The memory of this nighttime adventure stuck with Roundtree throughout her long career as a pioneering civil rights lawyer and ordained minister.  After Roundtree retired and returned to Charlotte, she shared this story with Katie McCabe when the two of them were writing Roundtree's autobiography, which came out in 2009 under the title of Justice Older than the Law:  The Life of Dovey Johnson Roundtree.  The blackberry story is included in the final chapter of this autobiography, but Roundtree and McCabe decided to rewrite the story for a child audience.  They set to work on We Wait for the Sun, but Roundtree's death in 2018 meant that McCabe had to finish the project on her own. In addition to telling Roundtree's blackberry story, McCabe provides the details of Roundtree's groundbreaking career in the "Author's Note" at the end of the book.  Although Roundtree did not live to see the publication of this picture book, her spirit lives on in the book's colorful pages.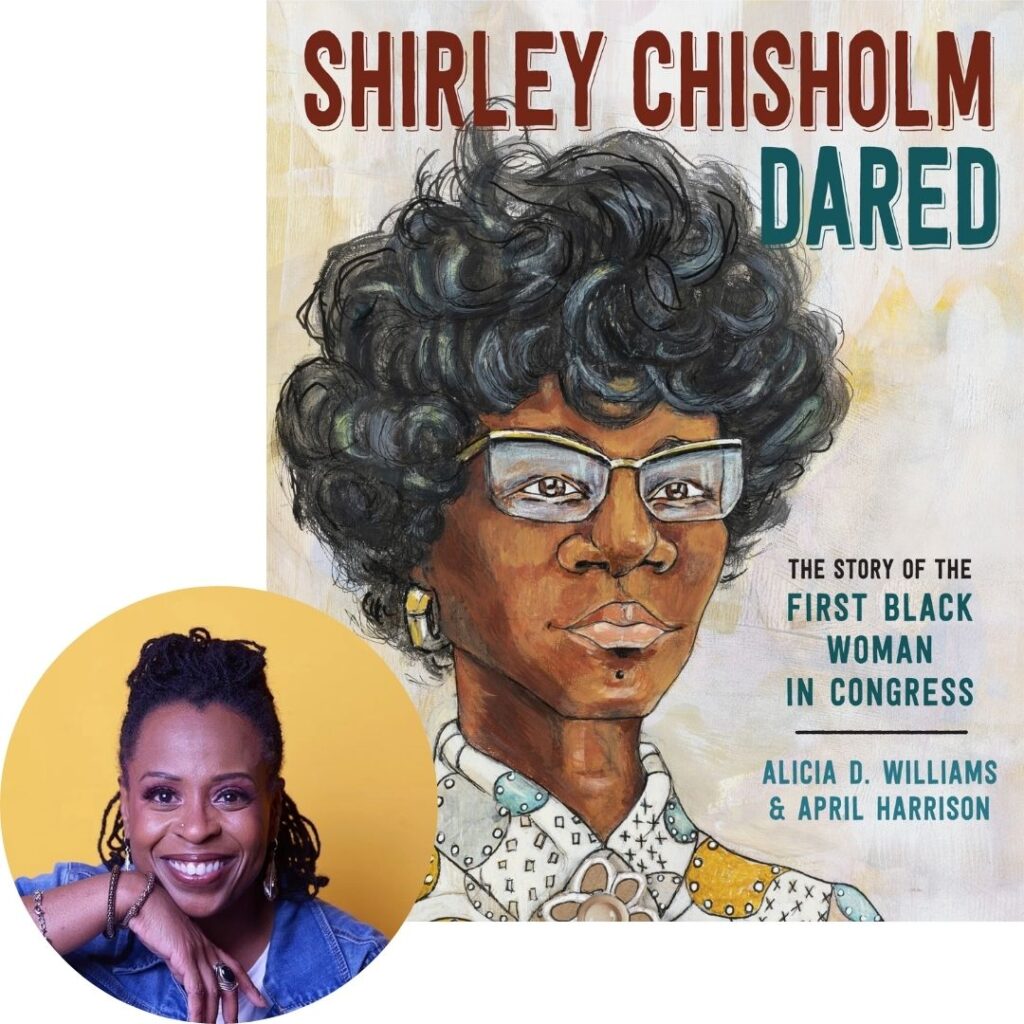 Shirley Chisholm Dares: The Story of the First Black Woman in Congress is Alicia D. Williams's third children's book in as many years. In 2019, her debut novel, Genesis Begins Again, came out to great acclaim. She received both a Newbery Honor and the Coretta Scott King-John Steptoe Author Award for New Talent for this children's novel. In 2020, her picture book biography of folklorist and writer Zora Neale Hurston came out under the title of Jump at the Sun: The True Life Tale of Unstoppable Storycatcher Zora Neale Hurston. This year, Williams has a new picture book biography, and this time her focus is on Shirley Chisholm. Williams covers Chisholm's growing-up years in Brooklyn, New York, and Barbados, her education at Brooklyn College and Columbia University Teachers College, and her entrance into the world New York politics. Williams shows how Chisholm's formative years helped her become such an effective political leader. Williams does not go into the details of Chisholm's political career, but she does cover the values and beliefs that motivated Chisholm over the course of her career in Congress. In writing this book, Williams draws on her experience as a teacher and storyteller in Charlotte. She clearly knows how to hold the attention of a child audience.
For readers who want to know more about Katie McCabe and her collaborations with Dovey Johnson Roundtree, please click on the following link: https://www.katiemccabeauthor.com/ For readers who want to know more about Alicia D. Williams and her children's books, please click on this link: https://www.aliciadwilliams.com/my-books
We Wait for the Sun and Shirley Chisholm Dared make a perfect pair. They both tell the stories of pioneering African American women who helped change America. Although these books are written for children, they should appeal to anyone who wants to know more about how the childhood experiences of these women helped shape their careers. I think these books should be shelved together in the ever-expanding library that is Storied Charlotte.