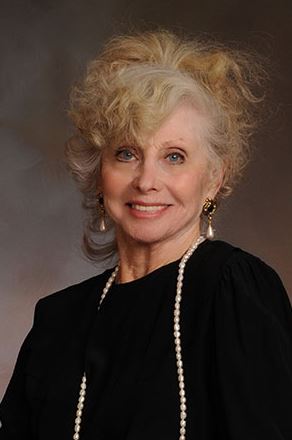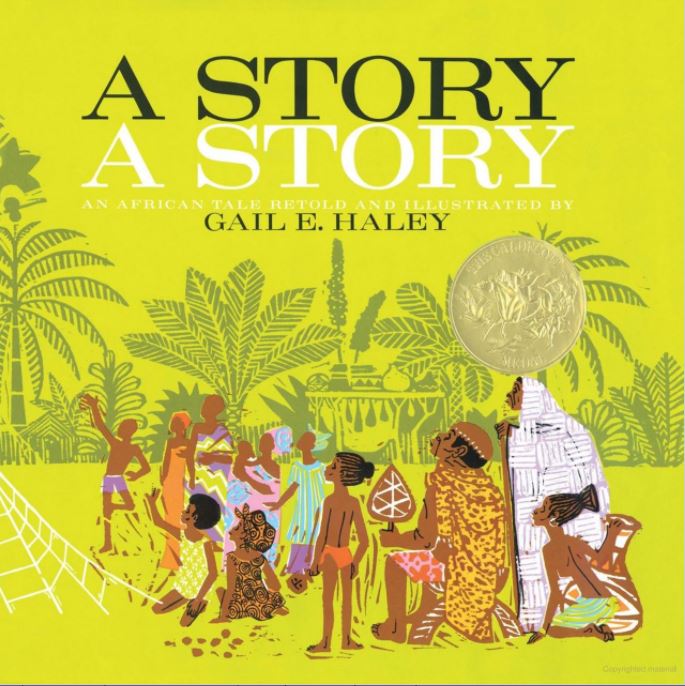 Fifty years ago, Gail E. Haley, Charlotte's most famous picture book author, received the Caldecott Medal for her picture book A Story A Story.  The Caldecott Medal is the most prestigious picture book award given in the United States, and Haley was catapulted to the top of the picture book world when she received this award.  In celebration of this anniversary, the J. Murrey Atkins Library at UNC Charlotte is sponsoring two upcoming events and an exhibit related to Haley's "life and artistry." Adreonna Bennett, the Community Engagement Archivist at Akins Library, working collaboratively with a team of librarians and other staff members associated with Atkins Library, organized this celebration. I contacted Adreonna and asked her for more information.  Here is what she sent to me:
Gail Haley is a native Charlottean born in 1939 and raised in the township of Shuffletown, which is a stone's throw away from the city's northern edge. From a young age, Haley showed an interest in the arts and literature. Her father, who was an art director for The Charlotte Observer, would bring her with him and through this she learned more about the newspaper. She went on to study art and illustration at the Richmond Professional Institute and the University of Virginia.
Haley self-published her first book, My Kingdom for a Dragon, in 1962. The theme of her initial storybook was an allegory for having dreams that no one else believes in, reflecting her feelings at the time. This book, like many of her works, utilizes wood blocks and ink to create beautiful landscapes and distinct characters. Haley would go on to publish over 40 children's books to date. In 1971, Haley won the Caldecott Medal, awarded by the American Library Association, for her children's book A Story A Story. The book retells the West African folktale of Ananse the spiderman and trickster who stole stories from the Sky God to give them to humans. Haley first heard the stories of Ananse during her time living in St. Thomas, and this experience inspired her to create A Story A Story. Still beloved by children and valued by educators 50 years later, A Story A Story continues to touch the lives of young children and adults alike.
In 1976, Haley was awarded Britain's Kate Greenaway Medal for her book The Post Office Cat, making her the only illustrator to have the distinction of winning both of these prestigious awards. She was also awarded Japan's Kodai Tosho and the Kerlan Award given by the University of Minnesota Libraries. In addition to her many awards, she also served as Writer in Residence for Appalachian State University. Haley continues to be renowned for not only her mastery of illustration using traditional wood block and linoleum cuts as well as paint and ink but also for her storytelling and her use of lyrical sentences and higher vocabulary in her books.
The J. Murrey Atkins Library Special Collections and University Archives is home to the Gail E. Haley Collection, which includes original manuscripts from Haley's books, woodcut blocks used to create illustrations, and a plethora of other materials. Gail Haley's oral history interviews can also be found in our online repository https://goldmine.charlotte.edu/
To honor Gail Haley's achievements in the field of children's literature and illustration, J. Murrey Atkins Library at UNC Charlotte will be hosting a slate of events:
An exhibit on the ground floor of Atkins Library will display materials from the library's Gail Haley collection, featuring artwork from of A Story A Story: October 15th-November 29th, 2021
A linoleum-cutting workshop in the Makerspace of the library's Area 49: November 3, 1-3 pm. Participation is limited, so please register.
A virtual discussion with Gail Haley and Professor of English Mark West: November 8, 4-5:30 pm. Register.
In the fifty years since Haley received the Caldecott Medal for A Story A Story, the children's literature scene in Charlotte has changed a lot. Charlotte is now the home of many picture-book authors and illustrators, including Vanessa Brantley-Newton, Gordon C. James, Matt Myers, Brandon Reese, and Alicia D. Williams.  Still, there is still only one person from Storied Charlotte who has won the Caldecott Medal, and that person is Gail E. Haley.