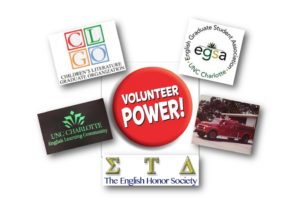 A Week of Volunteering
— My commitment to volunteering in the community can be traced back to my parents.  Both of my parents were members of the Inter-Canyon Volunteer Fire Department in the front range west of Denver.  My father served as the president of the fire department for a number of years, and my mother was among the first women to sign up as a volunteer fire fighter.  She was handicapped, so she could not do some of the activities associated with fire fighting.  However, she learned how to drive the giant tanker truck that transported water to the scene of the fires (there are no fire hydrants in the mountains).  This truck dated back to World War Two, and it had an amazing number of gears, but the truck was no match for my mother.  She not only drove the tanker truck, but she also stood up to the sexism of the men who resisted having women join the department.  As a young boy, I was very proud of my parents for serving in the volunteer fire department, and this pride lives on even though both of my parents are deceased.  In my own volunteer work in the Charlotte community, I try to measure up to the example set by my parents.
Given how highly I value volunteer work in the community, I am always pleased with the volunteer work that our students, staff and faculty regularly perform in the community.  However, last week I went from being pleased to bursting with pride in English Department's volunteer work.  In an effort to recognize everyone in the English Department who stepped up and volunteered in the community last week, I will attempt to mention by name the people who did significant volunteer work.  If I miss somebody, please accept my apologies in advance.
It all started on Tuesday evening when Alan Rauch gave his presentation on dolphins as part of the Personally Speaking Series.  Several members of Sigma Tau Delta volunteered at this event.  They greeted the attendees, distributed the programs, and helped in many other ways.  Here is the list of the students who volunteered at this event:  Kelly Brabec, Hannah Brown, Sara Eudy, Eileen Jakeway, Chelsea Moore, and Carissa Wilbanks.
On Wednesday, Angie Williams volunteered to help with the preparations for Verse and Vino, the Charlotte Mecklenburg Library Foundation's main fundraising event.  This is the second year in a row that Angie has volunteered for this event.
On Saturday morning, Sara Eudy volunteered to speak at Explore UNC Charlotte.  She gave a presentation to prospective students on the experience of being an English major and taking coursework in the humanities.
Also on Saturday, a large number of our students volunteered at EpicFest, the Charlotte Meckleburg Library's literary festival for children of all ages.  Students from the English Learning Community, Sigma Tau Delta, the English Graduate Student Association, and the Children's Literature Graduate Organization all volunteered at this event.  Here is a list of the students who helped make EpicFest such a tremendous success:  Cristtiah Baltazar,Julie Benavides, MaKalea Bjoin, Darrion Boone, Katie Clark, Nadia Clifton, Diane Gromelski, Kelsey Helveston, Katie Hughes, Amanda Loeffert, Samantha Martin, Shanon Murray, Emma Parrish, and Courtney Singleton.
All of these volunteers did an excellent job of representing our English Department and making a real difference in our community.
Honors Trip — This past Friday and Saturday, Kirk Melnikoff took a group of Honors students from both English and Theatre to a production of King Lear by the American Shakespeare Center in Staunton, VA. The next morning, students attended a directing workshop led by the actresses who played Goneril and Oswald. The trip was made possible by the English Department, by the Shakespeare-in-Action Initiative, and by the Honors College.
Arrival — Paramount Pictures contacted our linguistics program ahead of their November 10 release of the movie Arrival, based on Ted Chiang's novella Story of Your Life.  Ralf Thiede incorporated the material in LBST 2213 "Language, Mind, and Power," which he co-teaches with Dan Boisvert from Philosophy.  The linguist, Dr. Louise Banks (played by Amy Adams), needs to twist her mind into a rather alien way of thinking to comprehend the extraterrestrials and finds herself pushing the envelope a bit too far for her mental comfort in the process.  You can have your own minds twisted, because in exchange for incorporating the movie into his lecture, Ralf got 30 free passes to an early screening tonight (Nov. 7) at 7:30 in the beautifully renovated Stonecrest Regal Theatre (7832 Rea Rd, Charlotte, NC 28277).  To download your own, go tohttp://www.gofobo.com/UNCCLing (passcode: UNCCLing).
Kudos
— As you know, I like to use my Monday Missives to share news about recent accomplishments by members of our department.  Here is the latest news:
JuliAnna Ávila recently published an article "Inequitable Variations: A Review of Research in Technology, Literacy Studies and Special Education" with Jessica Pandya in Literacy(United Kingdom Literacy Association journal).
Paula Connolly
recently gave a lecture at Washington University in St. Louis titled "Seeing Slavery in American Children's Literature."
Quirky Quiz Question — The film Arrival deals with the encounter between extra-terrestrials and humans.  Two other films that deal with such an encounter are E.T. and Close Encounters of the Third Kind.  Who was the director of both of these films?
Last week's answer: Wicked
One of my favorite witch characters is Elphaba Thropp.  Can you identify the work in which this character appears?