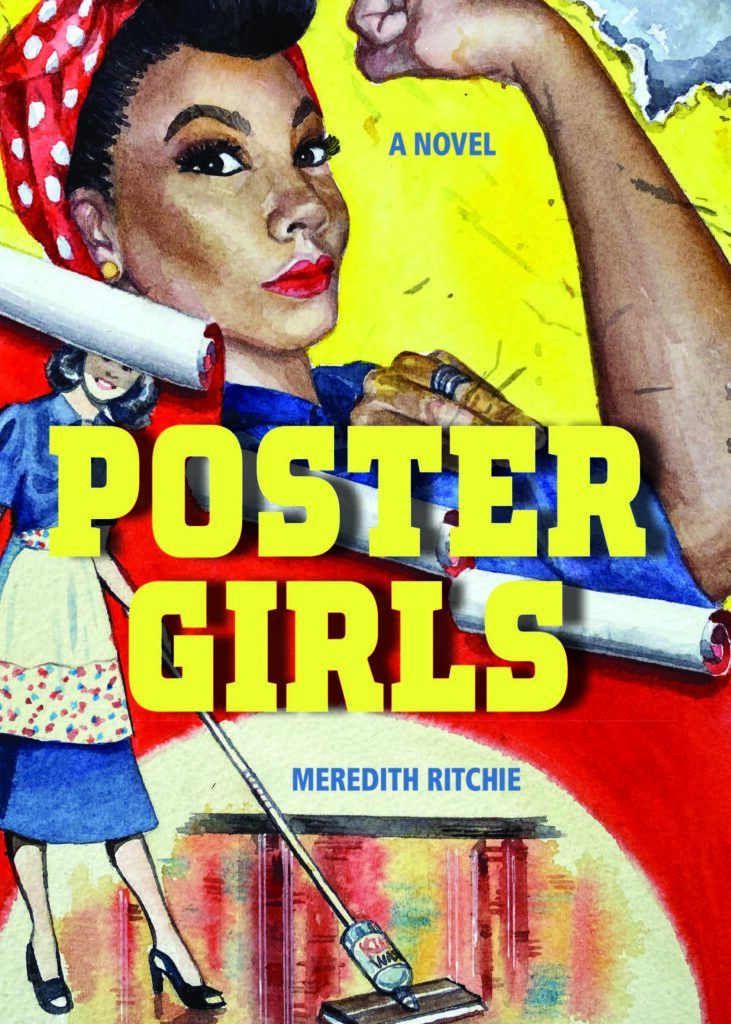 During World War II, the name Rosie the Riveter was often used when referring to the women who played such a crucial role in the production of war-related materials.   Norman Rockwell created an iconic image of Rosie the Riveter that ran on the cover of The Saturday Evening Post in 1943 and then was reproduced as a popular poster.  This image of Rosie the Riveter serves as a touchstone for Meredith Ritchie's Poster Girls, a historical novel that deals with the women who worked at Charlotte's Shell Plant where they manufactured ammunition for the war effort.  Meredith tells the story from the perspectives of two military wives—one black and the other white—who both find employment at the Shell Plant.  The novel delves into the nature of life on the home front, but it is also a story about an unlikely friendship.
A native of Charlotte, Meredith has many years of experience in the area of business communications. She has worked for some of Charlotte's leading financial institutions, but there is a big difference between business writing and writing a work of historical fiction. For Meredith, the decision to try her hand at writing a historical novel was tied to her experience as a mother of triplets. When her three kids headed all off to college, she decided that the time had come for her to pursue her dream of writing fiction. I recently contacted Meredith and asked her for more information about this decision. Here is what she sent to me: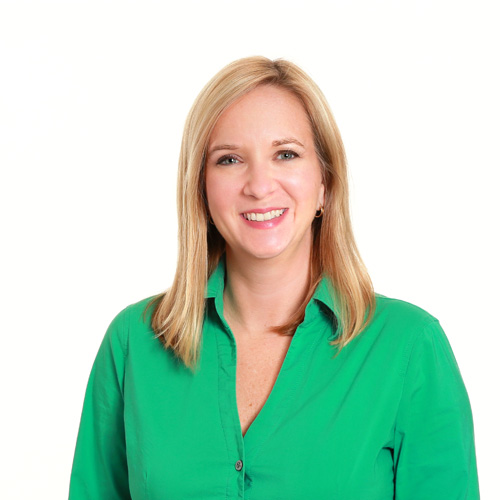 Going from zero to three kids overnight in 2000 was scary, but not as scary as going from three to zero in 2018. I still had my career, but in anticipation of this dramatic cessation of "noise" in my house, I did some self-reflection to figure out what I wanted to do next (rather than "helicopter parent" my kids on three separate campuses). In those busy years, whenever I could grab a few moments, I loved to read historical fiction and a good HF book would often make me want to research more about that time and place. I have always been a good business writer, thanks to my jobs in banking. Creative writing offered the steep learning curve I was looking for to occupy my time after my kids graduated.
My story idea of a women's empowerment book and the forgotten Shell Plant as its setting came to me at the dawn of the #metoo movement. Then I wrote the story through the Black Lives Matter movement. Every time I Googled something out of curiosity, another piece of the puzzle fell into place. It is a story about my character's awakening that mirrored my own. To borrow a quote from the amazing Toni Morrison, I wrote my first novel because I wanted to read it. I had the story idea and the drive, I just needed to hone my skills to get it done. So I started reaching out to local authors like Sarah Creech and Kathy Izard. They were gracious enough to meet with me and share their journeys. They told me about Author's Lab and I was accepted into the 2019 class. I have always loved a school setting, and I like to think I got my "MFA" from A-Lab. For twelve months, we met all day on Saturday once a month. Paula Martinac was my A-Lab writing coach and she guided me through the completion of my first draft by April of 2020, right in the middle of the pandemic lockdown. By completing my manuscript, I learned I was part of only 3% of all people who try to write a book. I also learned that the hardest part was yet to come. The revision process and the submission process were grueling, but by that time I was determined to honor my story and my characters and see this thing through. My kids were watching me too. Would mom quit or finish what she started?
I have always loved puzzles of any kind. The editing and revision process is a lot like a 100,000-word puzzle that I was determined to solve. I used many local editor resources like Kim Wright and Betsy Thorpe and Warren Publishing to mold the story into its current form.
I'm not the kind of writer who journals every day or has to write every thought and feeling down in order to process it. There's just not enough time in the day, as I am still employed full time by one of the major banks in town. Before I began this journey, I admired writers and learned something from every book I read. So my goal in writing was always this: I wanted to offer my story to the reader with the high minded pursuit of letting them see themselves, so they don't feel as alone. This is especially important for women, including women of color, to see stories where they are empowered to make positive change through their own unique style.
This is what I've tried to do. It's not perfect. It's my first novel, but I learned so much about Charlotte and about myself from writing it. I can only hope the characters might teach others as well. I'm already starting to craft my second novel, also a women's empowerment story told through historical fiction, and based on my husband's family living in Tombstone, Arizona.
For readers who want to know more about Meredith and Poster Girls, please click on the following link: https://www.meredithritchie.com/
Charlotte's gleaming skyscrapers and countless new condominium projects reflect Charlotte's status as a quintessential New South city. Charlotte might give the appearance of being brand new, but the city actually has a long and rich history. One chapter in that history relates Charlotte's role as a center for the production of naval ammunition shells during World Warr II. Meredith Ritchie's Poster Girls does an excellent job of showing how the Shell Plant shaped life in Storied Charlotte in the early 1940s.