With the June 14th release of All the Places We Call Home, Patrice Gopo claims her place on the list of picture books authors who currently call Charlotte home.  Patrice did not always call Charlotte home.  The child of Jamaican immigrants, Patrice grew up in Anchorage, Alaska.  During her early adult years, she spent time living in multiple states and countries, including South Africa, before eventually moving to Charlotte about eleven years ago.  Patrice draws on her unique background in her debut picture book.  For more information about Patrice and All the Places We Call Home, please click on the following link:  https://www.patricegopo.com/home
In the beginning of All the Places We Call Home, a young girl spins a globe on her bedside table and wonders about the various places that figure in her family history. Like Patrice, the girl lives in America but has family roots in multiple parts of the world.   The girl's mother then shares bedtime stories about these special places.  Jenin Mohammed, the book's illustrator, provides colorful pictures that perfectly match Patrice's lyrical descriptions of the various places that the girl calls home.
All the Places We Call Home has direct connections to Patrice's first book, a collection of personal essays titled All the Colors We Will See:  Reflections on Barriers, Brokenness, and Finding Our Way, which came out in 2018. I recently contacted Patrice and asked her about the connections between these two books.  Here is what she sent to me: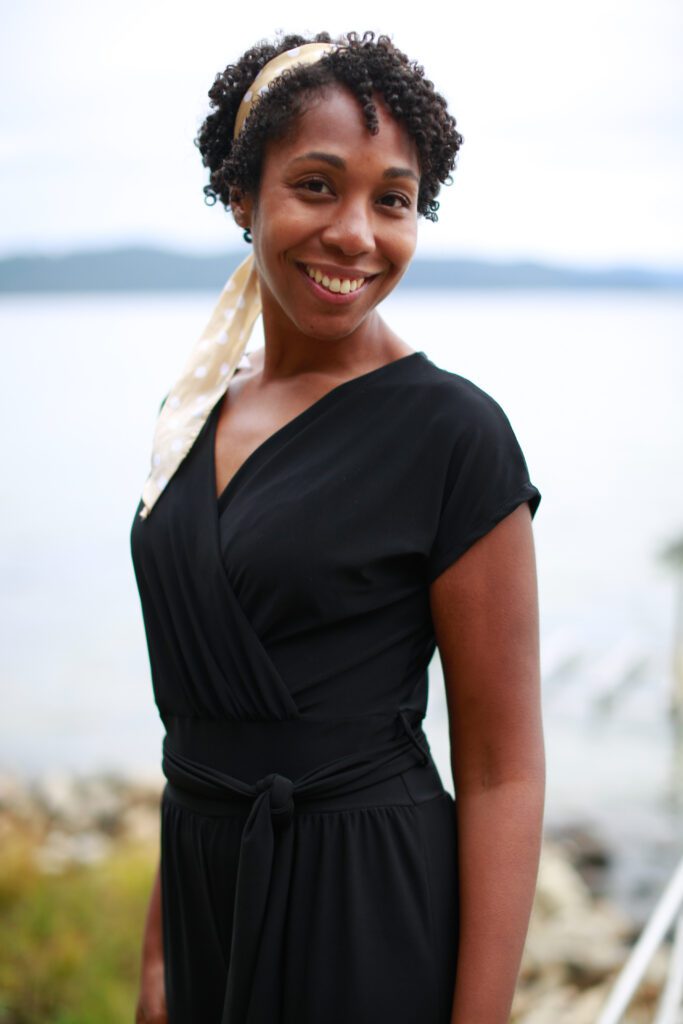 First, a fun fact about All the Places We Call Home: an essay in my collection All the Colors We Will See inspired the story. Years ago, in rural Zimbabwe, my oldest daughter took a nap on her great-grandmother's bed. That day I remembered a childhood nap I had once taken on my grandmother's bed in rural Jamaica. I recognized how my daughter's story would, in many ways, mirror my story: a child who lives in one place but has cultural ties to other parts of the world. That experience became an essay titled "Before." I started writing personal essays around 2010. However, I only branched out into picture books in 2019 when an idea whispered to me that maybe I could reimagine "Before" in a new form.
When I initially started writing All the Places We Call Home, I attempted to take "Before" and pare it down, still clinging to the complex language and structural movement. That draft failed miserably. The failure, however, was still a great learning experience. I discovered I needed a different approach for a picture book versus the meandering approach I often take when writing essays. With essays, the images and lyrical language usually come first and lead me toward the story. With picture books, I discovered that the story usually comes first and leads me toward the rich imagery and lyrical language.
As a 2011 transplant to Charlotte, I think All the Places We Call Home is the perfect title for this book. Over the years, Charlotte has truly become a place I think of as another home. I know some of that metamorphosis happened because of the significant impact Charlotte and North Carolina has had on my growth as a writer. I often tell people that living in this city and this state helped me become the writer I am today. It's here that I refined my craft as an essayist, and it's here that I stepped into this new area of picture books. Along the way, I've found incredible support through organizations such as the North Carolina Arts Council, the Arts & Science Council, Charlotte Lit, and the Carolinas chapter of SCBWI.
I'm so excited for All the Places We Call Home to find its place in the world, and I'm absolutely thrilled with the Jenin Mohammed's rich and textured illustrations. She brought life to this story in ways I could have never dreamed. Ultimately, I hope All the Places We Call Home will encourage children and their families and caregivers to embrace this beautiful truth: the places we come from can be part of us, even if we can't always be near them. Places we've never lived—or we no longer live—can deepen our understanding of ourselves. Our children can connect to more than just the place where they fall asleep at night. For some, their ties stretch across the world. For others, they stretch across their town. Ultimately, may this story inspire others to celebrate the various places they call home.
Patrice is participating in several upcoming events tied to the launch of All the Places We Call Home. Detailed information about these events can be found on her website, but the key information is listed below:
Saturday, June 18th @ 11am @ Park Road Books
Wednesday, June 29th @ 1 pm @ Pig City Books
Friday, July 1st @ 10 am @ Main Street Books
Saturday, July 9th @ 11 am hosted by Shelves Bookstore
While reading All the Places We Call Home, I was reminded of the family stories that my mother told me about Sweden when I was a boy. Everyone in my mother's family came from Sweden, and her Swedish heritage was very important to her. I enjoyed hearing my mother's stories about our family history. I was in my 60s before I visited Sweden, but I felt at home when I finally did.
Like Patrice, I now call Charlotte home, but also like Patrice, I feel strong ties to other places in the world—places where I once lived or places where members of my family once lived. In this regard, I am not unique. Charlotte has a long and rich history of attracting people from all over the world. For this reason, Patrice's All the Places We Call Home is a perfect book for Storied Charlotte.