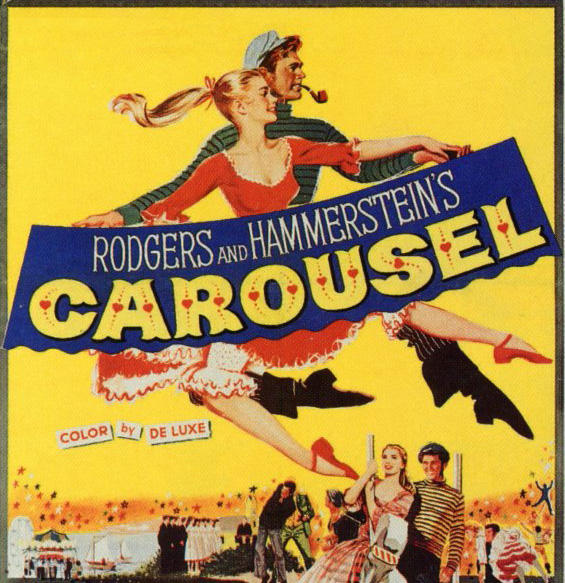 June Is Bustin' Out All Over — As a high school student, I performed in our school's production of Carousel, and I still know all of the songs from this Rodger and Hammerstein musical.  One of my favorites is "June Is Bustin' Out All Over."   This song popped into my head last week, not only because it is now June, but also because department-related news was bustin' out all over.   So here are just some of the news items that crossed my desk last week.
I learned that Matt Rowney has been selected as a recipient of the Frances Lumsden Gwynn Award.  This award comes with a stipend that Matt can use in support of his research.  I know that I speak for the whole department in congratulating Matt on receiving this award.
I learned about Becky Roeder's recently aired series of interviews on local dialect variation.  The interviews aired on WBTV's "On Your Side Tonight" with host Jess Dyer. If you are interested in having a look, the three five-minute episodes aired on May 8, May 15, and May 24 and can be found by searching online for WBTV "How do you say."  These interviews underscore our department's commitment to community engagement.
I learned that Janaka Lewis has now officially started her four-week National Humanities Center's summer residency at the Research Triangle Park.  During her residency, she will work on a project titled "Black Girlhood and the Power of Belonging."
I also learned that many members of our English Department are taking research trips this month.  I initially tried to keep track of everybody's travel plans, but there are just too many trips for me to remember.  For the purposes of today's Monday Missive, I will simply say that the members of our department are going "All over the meadow and the hill . . . Just because it's June, June, June!"
Saying Goodbye to Heather Vorhies — I was working in my office the other day when Heather Vorhies stopped by to say goodbye.  We talked about her plans for the future, and I thanked her for her for her many contributions to our department.  
After Heather left my office, I reflected on the impact that she had during her five years at UNC Charlotte. She provided the Writing Resources Center with excellent leadership. She regularly taught our graduate students in her course titled "Theory and Practice of Tutoring " and another graduate course on the "Rhetoric of Science." The students in these courses benefited from her insights. She also contributed to the English Department through her research. Her scholarship on the rhetoric of science added to the department's overall strength in the intersection of the cultural and textual history of science; I know, for example, that many of our faculty members have taken a particular interest in her scholarship on gender and the rhetoric of science. She also participated in the department's community engagement activities. For example, Heather, along with her mother, regularly participated in the department's annual Seuss-a-Thon.
I will miss having Heather as a colleague. I know that I speak for the entire English Department in wishing Heather all the best as she begins a new chapter in her life.
Kudos  — As you know, I like to use my Monday Missives to share news about recent accomplishments by members of the English Department.  Here is the latest news:
Ralf Thiede presented a talk titled "Embracing Paradoxes in Cognitive Linguistics" at the 86th SouthEastern Conference on Linguistics in Boca Raton, Florida.  At the same conference, Kathryn Morris, one of our undergraduates, presented a talk titled "Changing Channels: Discourse Community in Video Game Chat Servers."  She was accompanied by Becky Roeder.
Quirky Quiz Question —  The musical Carousel is set in a part of the United States where it really doesn't start getting warm until June.  In which state is Carousel set?
Last week's answer: Bill Hill
Shawn Long is the second professor from the Department of Communication Studies to serve as an associate dean in the College of Liberal Arts and Sciences.  Who was the first?