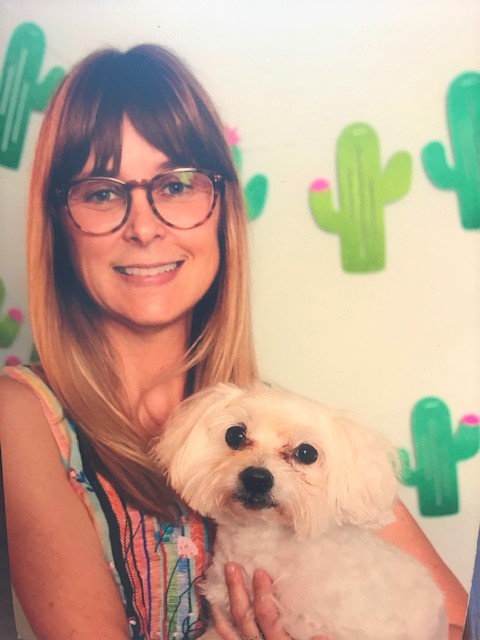 Welcoming Gina Kelley — Last week I was pleased to announce that Gina Kelley accepted the Academic Advisor position in the English Department with a starting date of Monday, September 30, 2019.  However, Gina is already moving into her new office, and she is excited about becoming a member of our departmental family.
Gina has a wealth of experience as a professional advisor.  She has served as an Academic Advisor for the College of Computing and Informatics since 2016.  Prior to coming to UNC Charlotte, she served as an advisor for the Department of World Languages and Culture at UNC Wilmington from 2010 to 2016.  Over the course of her career, she has won several advising awards, both at UNC Charlotte and at UNC Wilmington. 
For Gina, becoming the Academic Advisor for the English Department provides her with an opportunity to combine her love of advising with her long-standing interest in English Studies.  Gina has a Bachelor of Fine Arts in Creative Writing from UNC Wilmington, and she is currently pursuing her M.A. in English (with a concentration in children's literature) here in our department.  As Gina put it, she has "a true passion for literature and writing."
Gina is following in the footsteps of Sarah Minslow, who served as our previous Academic Advisor.  In addition to being professional colleagues, Gina and Sarah have another interesting point in common.  Both Gina and Sarah are dog lovers.  One of Sarah's dogs is named Atticus after the character Atticus Finch from To Kill a Mockingbird.  I recently learned that Gina's dog is named Charles Atticus.
Upcoming Events and Deadlines — Here is information about upcoming events and deadlines:
September 24— The Provost's Awards Reception will take place on Tuesday, September 24, 2019, from 3:30 to 5:00 p.m. in the Halton Reading Room (Atkins Library).
Quirky Quiz Question — What is the name of the actor who played the role of Atticus Finch in the famous film version of To Kill a Mockingbird?
Last week's answer: Waiting to Exhale
Three years before the release of How Stella Got Her Groove Back another film based on a popular McMillan novel made its debut. This film is about the friendship of four women. What is the title of this film?