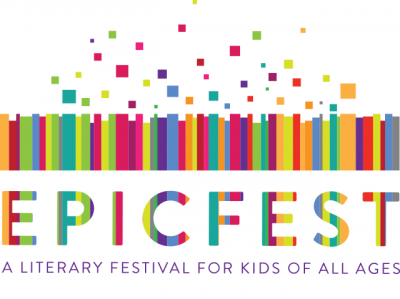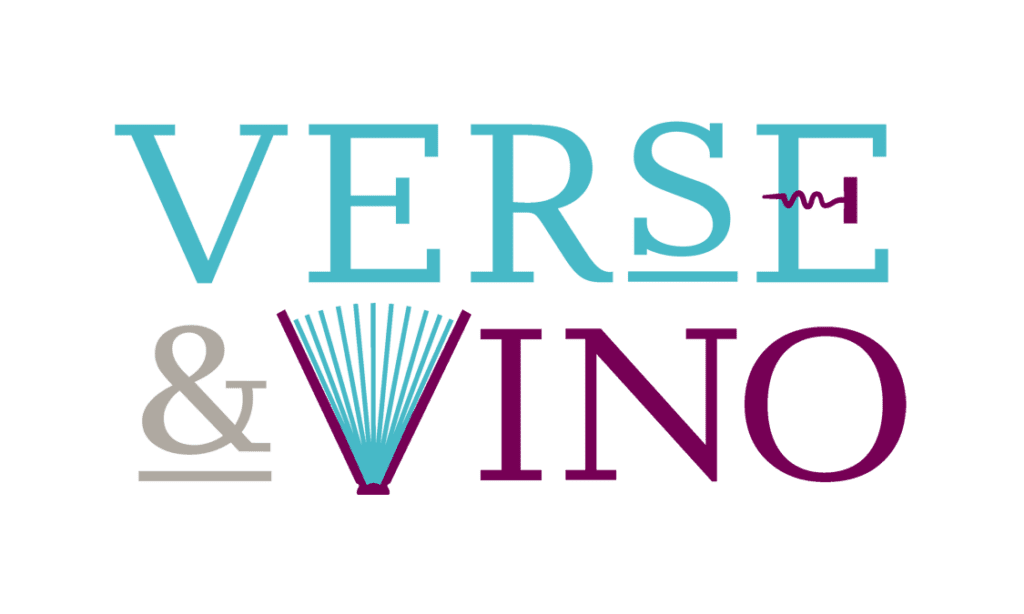 For the Love of Libraries —  Our English Department has a long history of supporting the libraries in our area as is reflected in the fact that many members of our department have volunteered their time to support library events and programs over the years.  Last week, however, our English Department shifted its support of libraries into high gear.  
For the Charlotte Mecklenburg Library, the beginning of November is a special time of the year, for this is when two of the public library's signature events take place.  On November 7, the Charlotte Mecklenburg Library Foundation held Verse & Vino, the library's biggest fundraising event.  On November 9, the public library held EpicFest, a free, daylong festival celebrating children's literature and literacy.  I am pleased to report that members of our English Department contributed in significant ways to both of these events.
Peter Larkin, one of our part-time faculty members, is also a member of the Charlotte Mecklenburg Library Foundation.  In his role with the Foundation, Peter is one of the community leaders who helps make Verse & Vino a reality.  Angie Williams also helps make Verse & Vino happen by volunteering each year with the preparation for the event.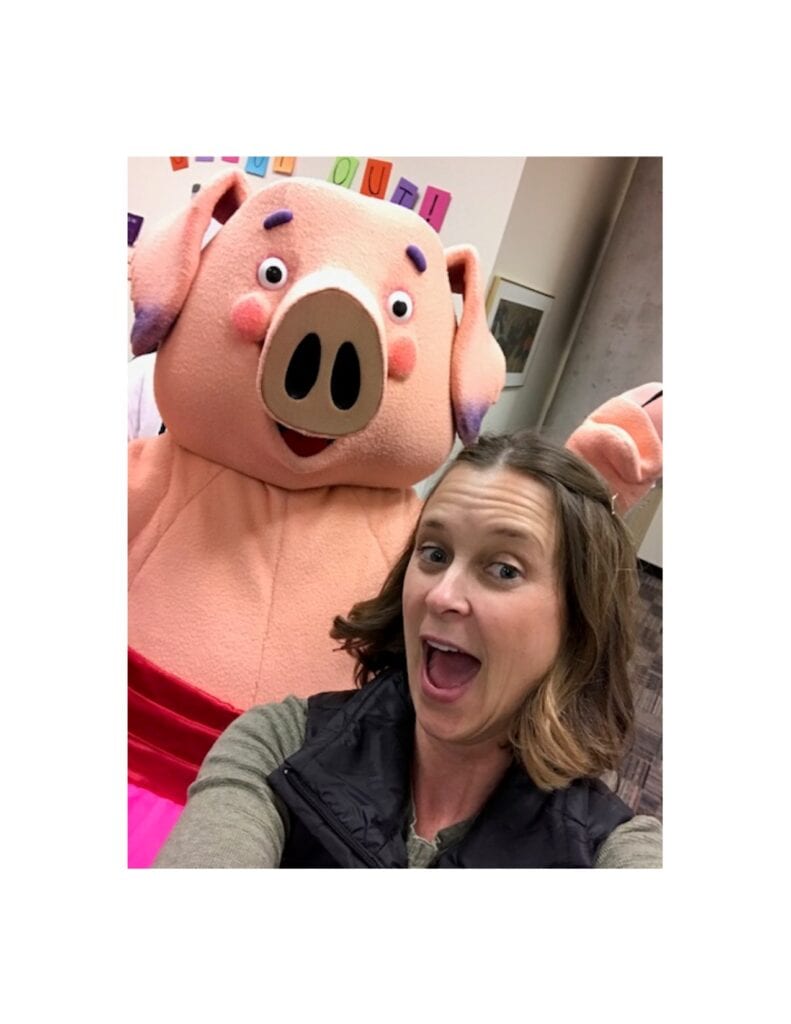 EpicFest relies heavily on volunteers to staff activity tables and help make this festival run smoothly.  Chauna Wall, the Volunteer Coordinator for the Charlotte Mecklenburg Library, informed me that our students played a crucial role in helping out with EpicFest.  Members of our English Learning Community, the Children's Literature Graduate Organization, and the English Graduate Association as well as students in several of our classes stepped up and volunteered their time.  Our new advisor, Gina Kelley, volunteered by serving as a bodyguard for a pig character named Mercy Watson.  Peter Larkin's daughter Mia also volunteered.  Approximately half of the total number of community volunteers who helped with EpicFest this year were associated with our English Department.
Members of our English Department also play important roles roles in supporting the Atkins Library.  Our department is very well represented on the Atkins Library Advisory Board. Paula Connolly serves as a faculty member and supporter. Peter Larkin serves as vice-chair, and Twig Branch (a friend of the English Department) serves as the chair. All three are dedicated to promoting the mission of the Atkins Library at UNC Charlotte.
One of the reasons that our English Department is such a big supporter of area libraries is that we all share core values.  We all embrace the importance of literature and literacy, and we are all committed to engaging in meaningful ways with the larger Charlotte community.
Upcoming Events and Deadlines — Here is information about upcoming events and deadlines:
November 22 — The English Department faculty meeting will take place on Friday, November 22, from 11:00 to 12:30 in the English Department Conference Room (Fretwell 280C).
November 22 — There will be a gathering to celebrate the life of Leon Gatlin and to honor his many contributions to our department on Friday, November 22, from 3:00 to 4:30, in the English Department Seminar Room (Fretwell 290B).
Quirky Quiz Question — EpicFest always takes place in a unique facility in Charlotte that houses both Children's Theatre of Charlotte and a large children's library.  What is the name of this facility?
Last week's answer: John Lennon and Paul McCartney
What are the names of the song-writing collaborators associated with the band informally known as the Fab Four?