Charlotte's community of readers and writers is reeling as a result of the coronavirus outbreak. We have seen the recent cancelations or postponements of Sensoria, the Center City Literary Festival, many library events, and a number of book signings and readings by local writers. However, the coronavirus cannot stop the National Poetry Month, which takes place each April (https://poets.org/national-poetry-month). It is fitting, therefore, that Christopher Davis and Grace Ocasio, two of Charlotte's most prominent poets, are launching new poetry collections this month. Davis's Oath is being published by Main Street Rag (https://mainstreetragbookstore.com/product/oath-christopher-davis/), and Ocasio's Family Reunion is being published by Broadstone Books (http://broadstonebooks.com/Grace_C_Ocasio.html). I contacted Davis and Ocasio and asked each of them to send me a brief statement about their connections to Charlotte. I also asked each of them if they would provide a sample from their new collections, and they both agreed.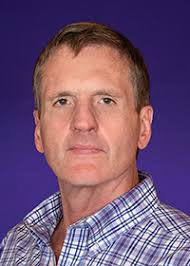 Here is what Christopher Davis sent me:
I moved to Charlotte in August of 1989, newly hired by the English Department at UNC Charlotte to teach creative writing workshops. My first collection of poetry, The Tyrant of the Past and the Slave of the Future, had won the 1988 Agnes Lynch Starrett award from Associated Writing Programs, an organization bringing together creative writing programs, and writers, within academia. The book was about to be published by Texas Tech University Press. I had grown up in Los Angeles, received a BA in English Literature from Syracuse University, and a Master of Fine Arts degree from the Iowa Writer's Workshop. I had taught creative writing for two years at Murray State University in western Kentucky. I was 29 years old, and my life up to that point had seemed already full of adventure, trauma and insecurity: eleven years earlier, my younger brother had been murdered; my parents, both academics themselves, had subsequently gone through a difficult separation and divorce; as a young(ish) gay man, I felt the presence of the AIDS crisis, as did everyone who was experiencing it personally at that time, in complex, hard-to-compartmentalize ways. I self-identified as a poet, and as an "arts" person in general, very strongly. My first impressions of Charlotte, when I came to UNC Charlotte for an on-campus interview in February of 1989, were that it seemed like a lush, sunny, sensual, almost tropical kind of place. It reminded me of the Wallace Stevens poems I loved, such as "In the Carolinas" and "Bantams in Pine-woods." Western Kentucky had been exciting too, to my suburban southern Californian eyes, but it was a landscape of wildernesses, whereas Charlotte contained cultivated gardens filled with day lilies and hosta, and crepe myrtle trees planted by the city along the Plaza, where I rented a small house throughout the 1990's. Hurricane Hugo hit, and my first days of teaching at UNC Charlotte were marked by, well, what I was used to: adventure, trauma and insecurity. Later in 1989, when the gorgeous flora in my front yard lost its flowers and receded into the ground for winter, I was so upset, assuming I had done something wrong, maybe not watered the plants enough, not fertilized anything. My first spring here, in March of 1990, was a fabulous revelation. I watched the day lilies burst out, the pear trees pop alive; I listened to Aaron Copeland's "Appalachian Spring" in my Walkman; I excitedly worked on poems that would eventually appear in journals, then in my second book, The Patriot, published by University of Georgia Press in 1998. "One swollen evening / warm rain flooded the gutters. / Dogwood blossoms had come out / over a wash of green leaves. / The world seemed quietly willing." I was home.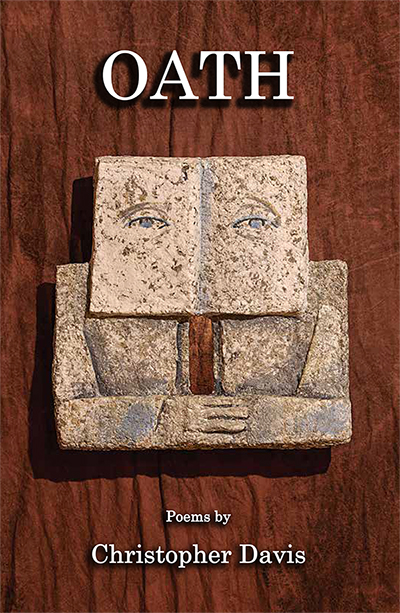 Much time has passed since then, but, because I have remained in one place for half of my life, always responding to seasonal and historical events, always bringing my sensory experience, my body, my place, into my poems, it somehow seems as if no time has passed, like a "grace dissolved in place," as T.S. Eliot names that feeling in his poem "Marina." Of course Charlotte has gifted me, and my poetry, with much imagery, language and experience. But I think this poem, which will appear in my forthcoming collection, Oath, published by Main Street Rag Press, is most representative of my creative life, as lived in this part of our country, for so long. In 2007 I received a grant from UNC Charlotte to support scholarship; I spent one week, in late January, at a hotel at the far end of Wrightsville Beach, in the Wilmington area; I wrote pages and pages of notes, and over several years shaped this poem. If "that's all she wrote," I'm happy!
SHELL ISLAND
It's weathered subject matter, this boutique hotel,
a revamped Holiday Inn at the end of a sand bar
pulled this way and that, eroded by wind, rain,
currents, tides flooding the inland waterway.
To restore expensive real estate, bulldozers
added three thousand more feet of beach
a little to the north, destroying habitats
for plovers, black flyers, sanderlings.
White water fowl wings
skim breaking waves.
*
An Adirondack chair the burgundy of dried blood
hunches against the rusty railing of the balcony.
My muscles are already beginning to atrophy.
Really do resent having to sit here, solitary,
slaving over rough drafts, shifting, shrinking,
when the sound of the surf pounds outside.
My heart, you know, feelings, needs to be
touched, doesn't yours? My neck hurts,
my sharp nose and tight-lipped mouth
floating between my shoulder blades.
*
This human mike, this hollow, fragile body,
a community perceptual center, embraces
it, this inside voice, radio free me, carries
it through books, buffet lines, museums;
in a pornography outlet beside Autumn Inn,
a care facility for seniors, it makes it moan.
Sun-bleached driftwood looks bone gray.
Well, I guess I am here on an arts grant,
i.e., to mix work, dying, and play.
Pray, let's wave at, never away,
*
that obese sex tourist, trudging, in flip-
flops, along the boardwalk, two gay
Thai guys, twins, performing an act
behind his back, bowing, grinning,
their four middle fingers lifted, tips,
bending in, slightly, wiggling, like
hooks catching trapped laughs,
flipping, "quote, unquote,"
the bird, supernatural,
rhetorical, rhapsodic.
Here is what Grace Ocasio sent me: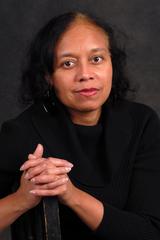 As far as I was concerned, Charlotte was a foreign land, and I was a hardcore New Yorker when I moved to Charlotte in 1993, newly wed from the burbs of Westchester County. The only thing I knew about Charlotte was that my mother had passed through it one time, years before she migrated to New York with my father and that my uncle, Dr. Arthur Grant, had received a B.A. in English from Johnson C. Smith University. I truly became, upon learning from my then fiancé, Edwin Ocasio, that his company, Hearst Corporation, would be relocating to Charlotte the summer of 1992, like Eva Gabor's Lisa of Green Acres fame. "The stores" I implored as I conversed with Eddie long distance ten months before our wedding. For sure, the asphalt jungle had rooted itself deep in my DNA, and no amount of persuasion on Eddie's part was going to sell me on Charlotte. Hence, I went kicking and screaming down south.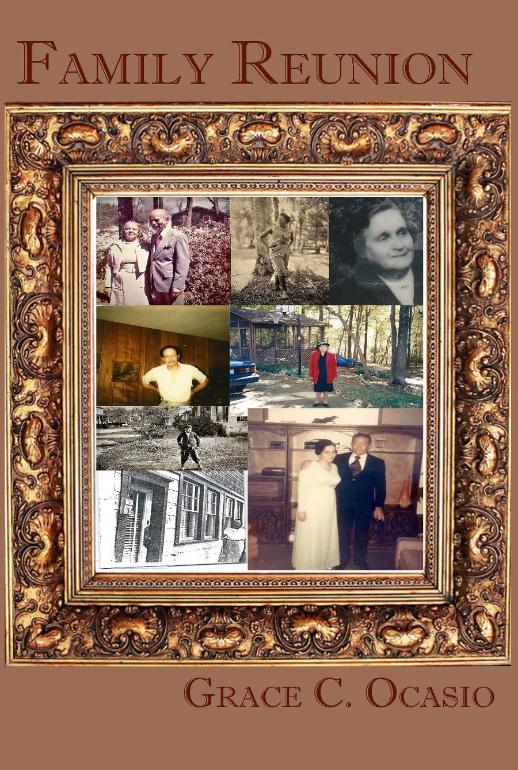 Little by little, Charlotte grew on me. Teeming with nature galore, the birds and trees of various kinds won me over. All the writers I met wrote about flowers. What is this? I wondered. True, the amazing contemporary poet Thomas Lux taught me in a Sarah Lawrence College graduate seminar that one could use flowers symbolically, creating great potency of language. One need not imbue one's language with the literal meaning of flowers, I learned. Still, I imbibed what the writers around me wrote, admired and appreciated their verse. I, however, referenced nature in order to reflect/mirror my emotions. The death of my mother in 2008 prompted me to write about her passing aided by the image of a dogwood. Other poems emerged, some relating to nature in one way or another. A few of these poems made their way into my new collection, Family Reunion. Nowadays, I sit or stand in my bones, content to wait for small moments to burgeon into poems.
FALL FESTIVAL
We, my Edward and I, take Zoe to a pumpkin patch
where she dives into a horde of pumpkins
as though they will draw her close
as cousins she's never met.
She commands the hayride––
first child to scramble up
into the tractor-drawn wagon,
first child to throw a bucket of hay over her head.
We walk through a meadow, snatch wildflowers,
cram our pockets with them,
lean against white oaks and watch the sun
slide down the sky like a child racing down a water coaster.
We flash our headlights from Mooresville to Charlotte,
letting people know harvest is the time to gloat
over chill in the air, the snap of grass under feet,
the scent of pumpkin buttercream,
the yellow, red, and orange leaves of tupelos
that entice us to sleep even when we've been up all night,
tossing stray sandman thoughts out the window
or in the trash can in our backyard.
I thank Christopher Davis and Grace Ocasio for sharing their thoughts and poetry and for their many contributions to Storied Charlotte.