A reader of my Storied Charlotte blog recently sent me an email in which she asked, "Are there any novels set in Charlotte?"  I responded by sending her a list of five novels that take place in Charlotte, but her question sparked my curiosity.  I started researching this topic, and I soon realized that my initial list of five novels was way too short.  I then decided to compile a list of ten novels set in Charlotte, and then I upped it to a dozen, and I finally settled on a list of twenty novels set in the Charlotte area. However, I knew that I should not write about twenty novels in one blog post, so I ended up dividing my list into two lists. In last week's Storied Charlotte blog post, I wrote about ten works of genre fiction set in Charlotte.  For this week's post, my focus is on more mainstream or literary novels that take place in the Charlotte area.  In each of these novels, the setting plays an integral role in the novel.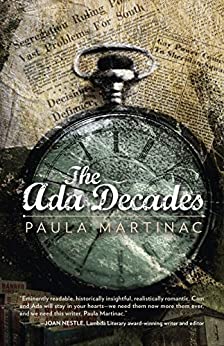 The Ada Decades by Paula Martinac is set in Charlotte between 1947 and 2015. Published by Bywater Books in 2017, this novel focuses on the evolving relationship between Ada Shook, who works as a librarian in a Charlotte public school, and Cam Lively, who teaches English in the same school. Ada and Cam become involved in the struggle to integrate the Charlotte public schools. At the same time that they are fighting racial prejudice, they also have to deal with the prevailing prejudice that lesbians faced during the time period portrayed in the novel. The Ada Decades is steeped in Charlotte history and culture, and it even includes a reference to the house where Carson McCullers started writing The Heart Is a Lonely Hunter. For more information about Martinac, please see the Storied Charlotte blog post for June 22, or click on the following link: http://paulamartinac.com/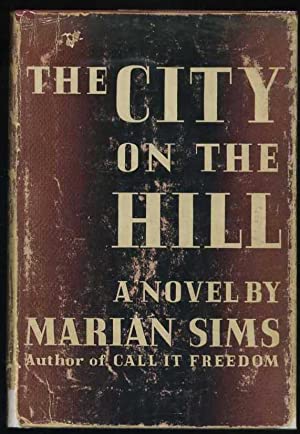 The City on the Hill is Marian Sims's 1940 novel in which an idealistic lawyer named Steve Chandler takes on bigotry and corruption in Charlotte, which is called Medbury within the context of the novel. Sims grew up in Georgia, but she and her lawyer husband moved to Charlotte in 1930 and became residents of the Myers Park neighborhood. Her husband went on to become a local judge, and Sims drew on her husband's experiences as a lawyer and judge when writing The City on the Hill. The publication of Sims's novel sparked controversy in Charlotte, and several church leaders and police officials made it known that they were not pleased with the book. However, the book received excellent reviews. One reviewer proclaimed that "Mrs. Sims knows her stuff" and added that "the double problem of conflict between generations and reform of a small southern city are really integrated with the personalities of the chief characters." Sims died in Charlotte in 1961. Her papers are located in the Special Collections Department of the Atkins Library at UNC Charlotte. For more information about Sims and her books, please click on the following link: https://www.ncpedia.org/biography/sims-marian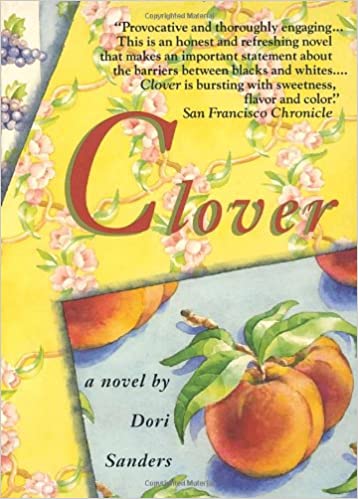 Clover by Dori Sanders is a children's novel set just south of Charlotte in York County, South Carolina.  Originally published by Algonquin Books of Chapel Hill in 1990, this novel is told from the point of view of Clover, a ten-year-old African American girl whose father dies in an automobile accident just hours after marrying a white woman named Sara Kate.  The novel deals with evolving relationship between Clover and Sara Kate as they get to know each other through the medium of food.  The family peach orchard and farm stand figure prominently in this novel.  Although Clover takes place about twenty miles south of Charlotte, there are a number of references to Charlotte in the book.  Sara Kate, for example, spends her Sundays reading The Charlotte Observer.  Following the success of Clover, Sanders rented an office in Charlotte in order to have a quiet place to write.  Clover is the winner of the Lillian Smith Award for Southern literature that enhances racial awareness.  For more information about Sanders and her books, please click on the following link:  https://scafricanamerican.com/honorees/dori-sanders/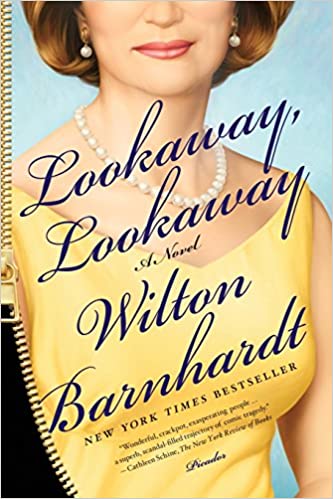 Lookaway, Lookaway is Wilton Barnhardt's satirical novel about the foibles of an upper-crust family living in the Myers Park neighborhood of Charlotte. Published in 2013, Lookaway, Lookaway explores how the changes associated with the rise of the New South ripple through the lives of a family that has deep roots in the Old South. Jerene Jarvis Johnston, the matriarch of this family, does her best to keep up some semblance of gentility and prevent her family from disintegrating, but the rest of the family members behave in ways that make it difficult for her to maintain the family's reputation. In writing this novel, Barnhardt drew on his childhood memories of spending his summers in Charlotte with his aunt, who lived in Dilworth. Currently Barnhardt is a creative writing professor at North Carolina State University. For more information about Barnhardt and his books, please click on the following link: https://www.wiltonbarnhardt.com/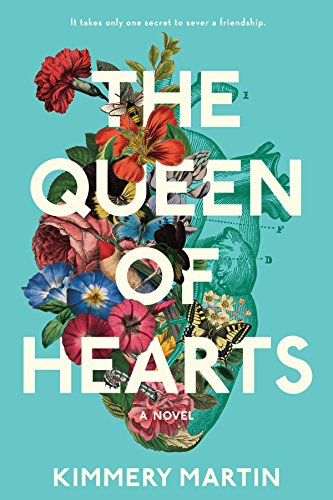 The Queen of Hearts, Kimmery Martin's debut novel, came out in 2018. As a former emergency room physician in Charlotte, Martin is very familiar with the inner-workings of Charlotte's medical community, and this background is reflected in The Queen of Hearts. Reviewers of this novel often refer to it as a medical drama, for much of the story is set in a Charlotte hospital. At its core, this novel is about the evolving friendship between Zadie Anson (a pediatric cardiologist) and Emma Colley (a trauma surgeon). These women first became friends in medical school, and both go on to pursue successful medical careers in Charlotte. Their friendship, however, is threatened when secrets from their medical school days start to surface. For more information about Martin and her books, please click on the following link: https://www.kimmerymartin.com/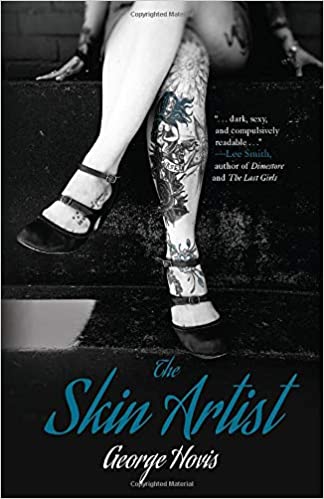 The Skin Artist by George Hovis is set in Charlotte during the boom decade of the 1990s. Published in 2019, The Skin Artist is Hovis's first novel, but it is not his first book. He published a scholarly work titled Vale of Humility: Plain Folk in Contemporary North Carolina Fiction in 2007. The Skin Artist traces the fall and eventual redemption of Bill Becker. Of the course of the summer of 1998, he goes from being a successful business manager living with his wife in a gated-community in the suburbs of Charlotte to losing nearly everything. As his life and career disintegrate, he becomes involved with a heavily tattooed dancer named Lucy, who works in a strip club in Charlotte. Bill sinks deeper and deeper into Charlotte's underworld, accumulating tattoos along the way, until he hits rock bottom. Eventually he and Lucy leave Charlotte and go to rural Gaston County, where he grew up, and there they begin to rebuild their lives. Hovis dicusses the writing of The Skin Artist in a length interview with Paula Eckard. To read this interview, please click on this link: https://issuu.com/eastcarolina/docs/2020_nclr_online-final/44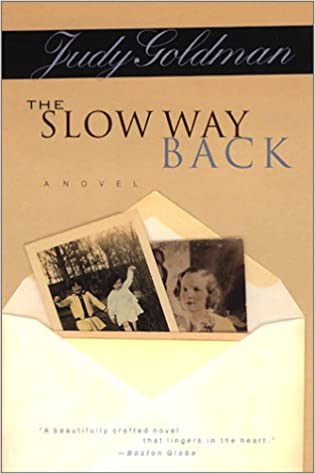 The Slow Way Back, Judy Goldman's first novel, came out in 1999, and it went on to win the Sir Walter Raleigh Fiction Award. Thea McKee, the central character in this novel, has family roots in Charlotte's Jewish community, but she knows little about her family history. She is married to a non-Jewish man, and she does not think of herself as being religious. However, when she acquires a series of eight letters written by her grandmother in the 1930s, she begins to delve into her Jewish heritage. The letters are written in Yiddish, which she cannot read, so she arranges to have the letters translated. In the process, she uncovers a series of family secrets that span three generations. Although The Slow Way Back focuses on one family, it sheds light on the experiences of other Southern Jews who call Charlotte home. For more information about Goldman and her books, please click on the following link: http://judygoldman.com/about-judy/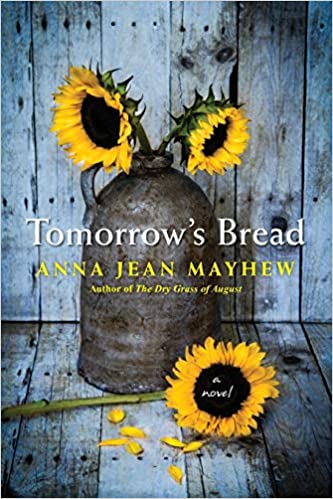 Tomorrow's Bread, Anna Jean Mayhew's historical novel set in Charlotte in 1961, shows how Charlotte's urban renewal program affected the lives of the people whose homes and neighborhoods were destroyed to make room for new real estate projects. Published in 2019, this novel provides a vivid portrait of daily life in the African American neighborhood of Brooklyn just before it was bulldozed. As Mayhew explained during an interview, she focuses on three characters: "Loraylee, the narrator who opens Tomorrow's Bread, was my initial inspiration for the novel. She's a young black woman who works at the S&W Cafeteria. … The next voice I heard was that of the Reverend Ebenezer Polk, a mid-50's educated black minister and community leader in Brooklyn. … My third point-of-view character is a 51-year-old white woman from Myers Park. … She's married to a real estate lawyer who is on the planning commission that will ultimately decide the fate of Brooklyn." For more information about Mayhew and her books, please click on the following link: http://annajeanmayhew.com/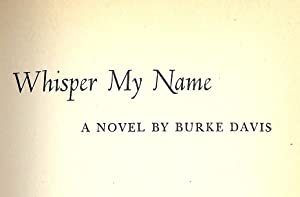 Whisper My Name, the first of many books that Burke Davis wrote over the course of his long life, came out in 1949. Davis set this novel in Charlotte, but he changed the name of the city to Elizabeth. Daniel Gordon, the central character in the novel, also undergoes a name change. The child of immigrant Jewish parents living in Philadelphia, he was born with the name of Daniel Goldstein. However, when he moves to North Carolina in 1910, he changes his name and creates a new identity for himself. He joins a Baptist Church and attempts to hide his Jewish background as he starts a retail business. The story of Daniel's conflicted life touches on the difficulties that Jews faced in the South during this period. Davis loosely based this character on an executive at Ivey's Department Store. In writing this novel, Davis drew on his ten years of experience as a reporter and editor for the Charlotte News. For more information about Davis and his books, please click on the following link: https://www.nclhof.org/inductees/2000-2/burke-davis/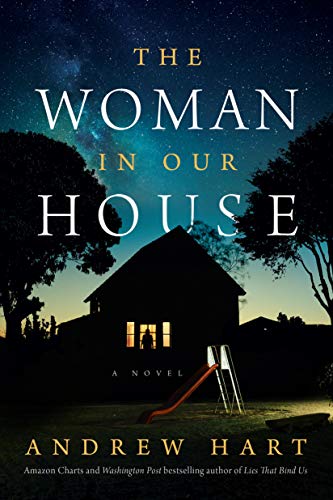 The Woman in Our House is by the bestselling Charlotte author Andrew Hartley, but in this case, he uses the pen name of Andrew Hart. Published in June 2019, The Woman in Our House is set in Myers Park. The novel deals with a young family that has just had their second child. The mother, Anna Klein, decides that she wants to resume her career as a high-powered literary agent, so they contact a nanny agency in an effort to find a live-in nanny. They end up hiring Oaklynn Durst, who is listed as a Mormon woman from Utah on her application, even though Anna has some initial misgivings about her. At first, the arrangement seems to go well, but then the young children start to experience puzzling injuries and illnesses. These problems prompt Anna to take a closer look into Oaklynn's past, and as a result of her investigation, she gradually uncovers a series of disturbing deceptions and dark secrets. As the plot unfolds, the family's beautiful Myers Park home takes on a frightening and foreboding feel. For more information about Hartley and his books, please click on the following link: https://ajhartley.net/meet-author-aj-hartley/
While researching the aforementioned novels, I noticed a theme that applies to most of the books, and that theme can be summed up by the phrase "things are not as they seem." Most of the characters in these novels have secrets. Myers Park figures in a number of these novels, but in these stories, this affluent neighborhood is not nearly as serene and genteel as it appears when one is driving down Queens Road. These novels scratch at Charlotte's surface and look behind the facades. As portrayed in the pages of these novels, Storied Charlotte is a complex place, full of contradictions, but rich in narrative possibilities.