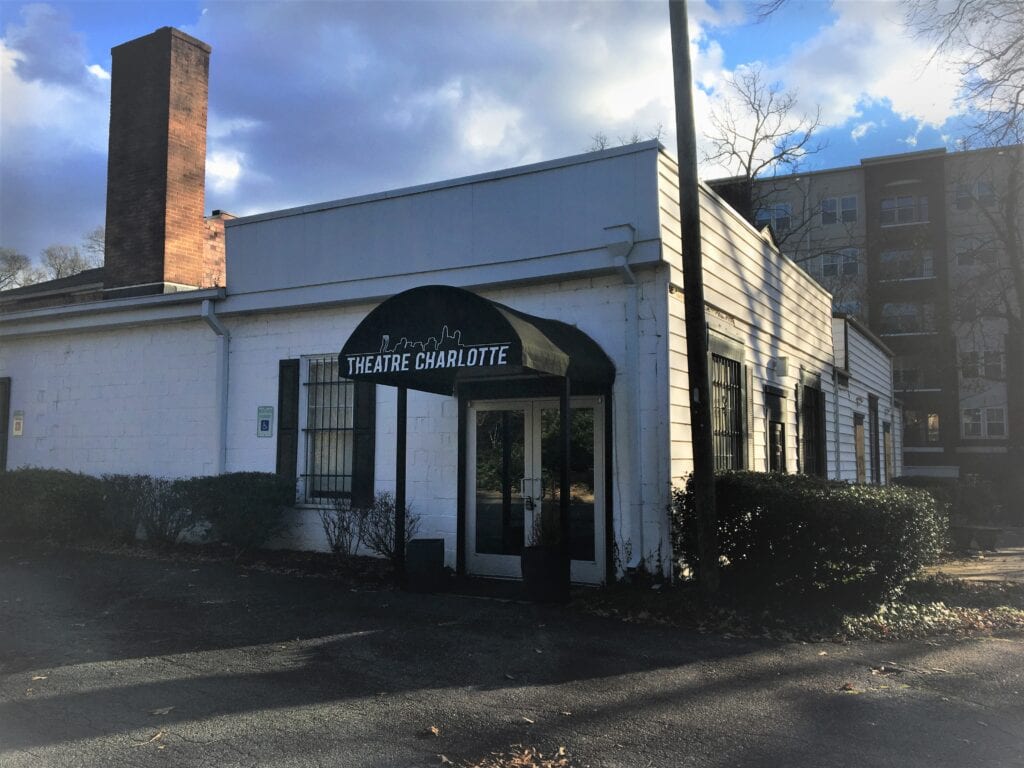 Drama plays an integral role in our literary tradition just as theatre plays an integral role in the history of Storied Charlotte. For over ninety years, Theatre Charlotte has figured prominently in this history. Since its founding in 1927, Theatre Charlotte has survived some difficult years, including the Great Depression years and the World War Two years, but 2020 stands out as an especially trying year for Theatre Charlotte. First the pandemic caused the cancellation of most of its performances, and then a fire broke out on December 28 causing major damage to Theatre Charlotte's 216-seat auditorium located at 501 Queens Road. Theatre Charlotte's staff, volunteers, and community supporters are determined to overcome this latest setback.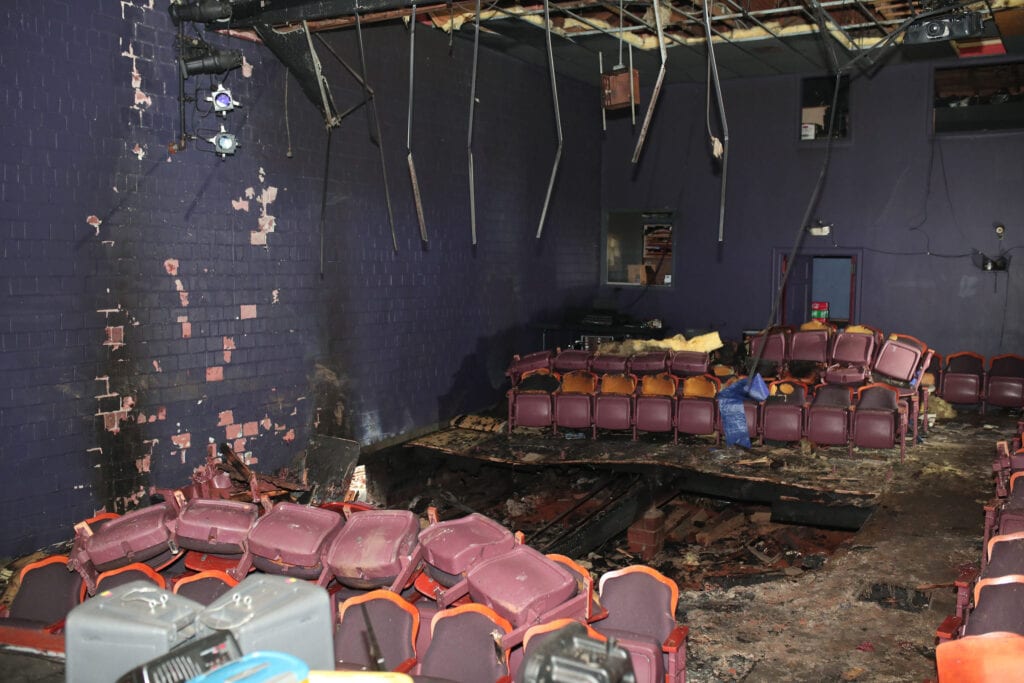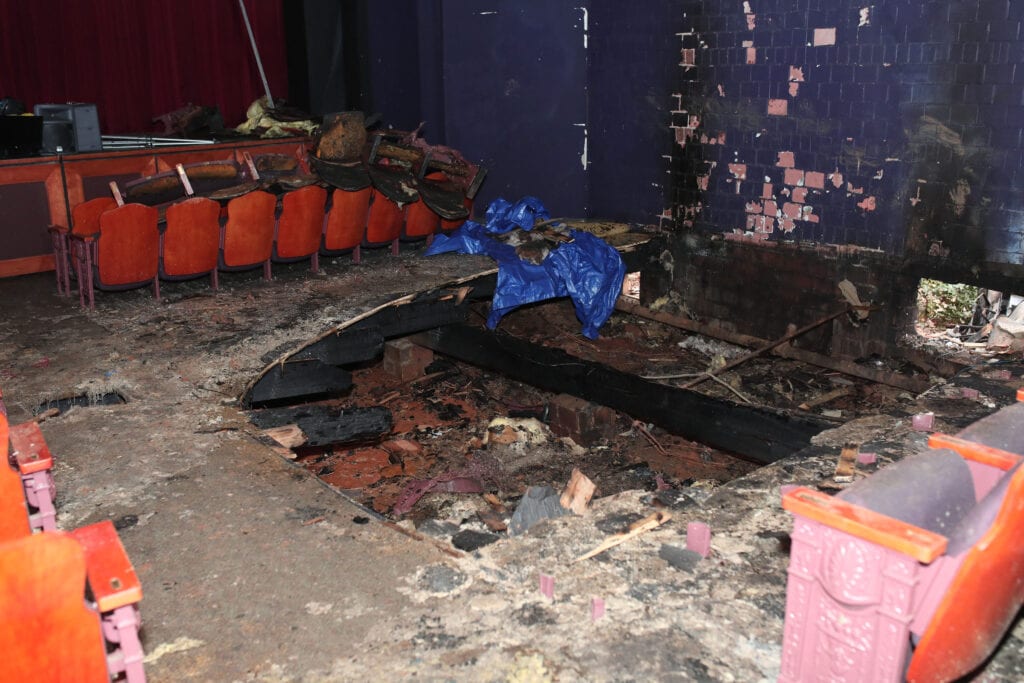 Theatre Charlotte has started a "Relief Fund" to rebuild their auditorium. As is stated on their website, "Theatre Charlotte's auditorium was severely damaged in an electrical fire on December 28, 2020. We've been hit pretty hard by 2020, but physical damage to our physical home is something we simply could not have expected. We're still taking inventory of what we lost. But we do know one thing: to find ourselves again, we need your support. Every dollar raised will help Theatre Charlotte survive this crisis."
I contacted a number of people associated with Theatre Charlotte, and I asked them to send me a statement about what Theatre Charlotte means to them and why they are supporting the efforts to rebuild the fire-damaged auditorium. Their responses are listed below.
Pat Heiss has been a part of the Charlotte theater scene for many years. She has performed in numerous Theatre Charlotte productions and has served as the President of the Board for Theater Charlotte. She wrote:
In 1961, I was new to Charlotte and interested in theater. A friend introduced me to the Little Theatre of Charlotte, and there I found a true community theater that welcomed everyone interested in theater, regardless of talent or status. I felt at home. I was a novice, but I learned that to put a production together required hard work and community volunteerism. There was always something to do, and I volunteered for any task that required a body. I had a great time learning the ins-and-outs of the "business" by hands-on experience working on show props, sound, lighting, make-up, and even worked in some stage managing. I had my first stage roll in 1963, and I was "hooked" on theater for good. I love the feel, smell and atmosphere of theater, and the joy and excitement of providing an entertaining show that, for a few hours, takes an audience to new places and experiences. Decades have passed since I started my theatrical adventure, and I have performed at numerous other venues, but I will always consider where I started, Theatre Charlotte, as my "home." The Theater recently experienced an electrical fire that has shut down all performances, and of course, Covid-19 had put its boot on the entertainment neck of the nation. This hurdle must be overcome before the Theater can reopen its doors, but with the community's support I'm confident that it will, and when that day comes, as it always has, Theatre Charlotte will lay out the mat that says, "Welcome, please come in!"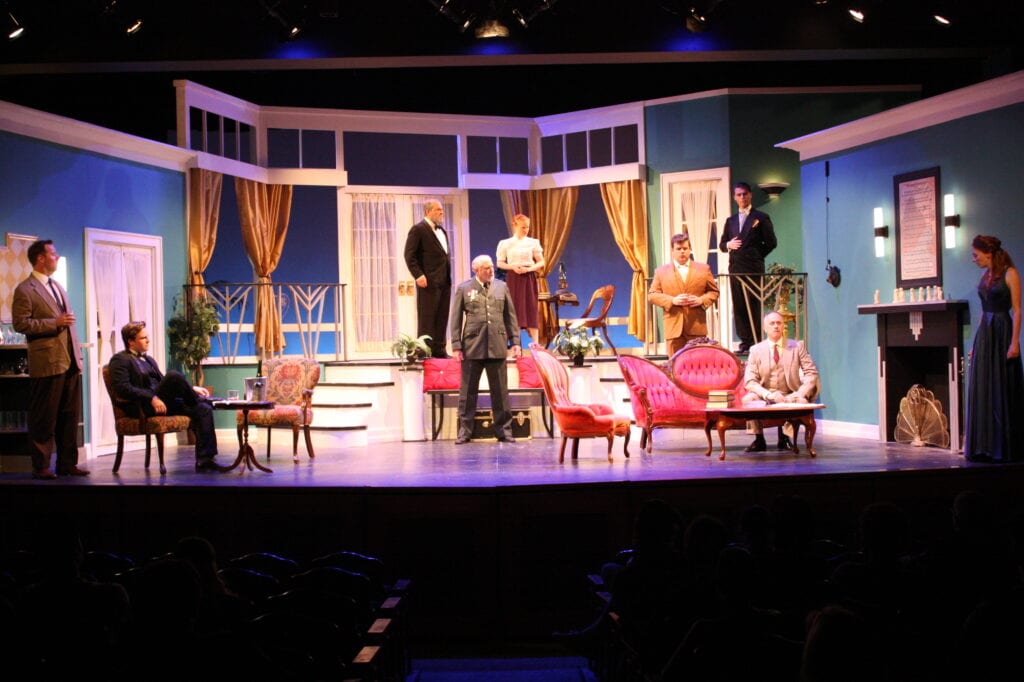 Rick Moll is a senior lecturer and the Master Electrician for UNC Charlotte's College of Arts + Architecture. He is also a member of the International Alliance of Theatrical Stage Employees. He wrote:
I was 23 and one year out of college when I did my first show at Theatre Charlotte. Professionally, it gave me production credits very early in my career when my resume (frankly) was pretty threadbare. I did five shows in various capacities over the next year. It allowed me to ply my craft and build a name for myself in the overall community. I met a circle of friends doing that show that was my tribe for the next five years. My 20s, personally and professionally, were rooted in the community I found there. I learned early on it's not just the work, it's the people. In 2010, I found my way back and have worked on a dozen productions over the last ten years. As a Lecturer at UNC Charlotte, I have sent students to 501 Queens to build experiences on their resumes (as performers and technicians), hoping they can find in their journey the same things I found along mine. Legacy — that's the gift Theatre Charlotte gives this community. It was here before us and it will be here after we are gone. ACE, Charlotte Rep, Bare Bones, Charlotte Shakespeare, innovative theatre, Off Tryon, Queen City Theatre, Stage One– these were all fantastic groups from Charlotte's arts past. CPCC, Actor's Theatre, Children's Theatre and Three Bone are the current torchbearers in this town. Through all these groups, there has been Theatre Charlotte- providing rehearsal space, performance space, props, costumes along the way- carrying itself while carrying others. I want to see the Theatre Charlotte Centennial in 2027.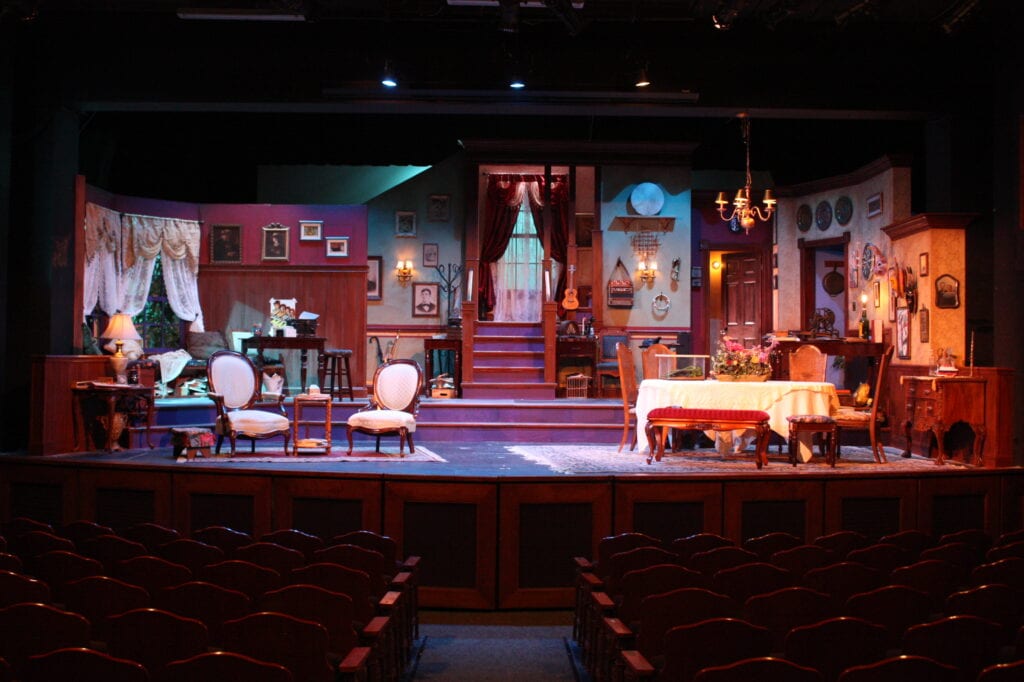 Victoria Perras is the Head of Wardrobe for the Blumenthal Performing Arts/Belk Theater. She is also a member of the International Alliance of Theatrical Stage Employees. She wrote:
I have spent a lot of hours in the last couple of days thinking about all my years at Theatre Charlotte and what they meant to me. I first became involved with the theater in the early 1980s when I was invited to join the Ladies Auxiliary. In those days the auxiliary actually worked in the box office, answering the phones, making reservations and pulling the tickets for the show. After a couple of years, Keith Martin, the Executive Director of the theater asked me if I would be interested in working backstage. I explained that I had two kids, about 11 and 12, too young not to have a babysitter but too old to think they needed one. In the true sense of community theater, Keith said "bring them in and we'll put them to work.". We had a great time working on the show, building sets, painting, learning everything there was to putting on a show. We all ended up on the show crew. My daughter, Elizabeth was the Asst. Asst. Stage Manager on stage right and Donald on stage left. The show, "Something's Afoot" had a lot of sight gags and we all had some of them to do. It was a great experience! However, watching my son load smoke pots with black powder and steel wool took a few years off me, I also watched the Technical Director at that time, Vernon Carroll, teach him how to do it with all proper safety guidelines and realized how valuable a community organization like Theatre Charlotte can be and how much they can enrich lives. My kids and I did several shows together over the next couple of years. They went on to "teenagedom" and other interests but I found a life time love for live theater that has never dimmed. We need to anything we can to help this Grand Old Lady.
Gordon Olson is currently a Lecturer in Lighting Design at UNC Charlotte. He has been involved with the lighting of over ninety productions, including many at Theatre Charlotte. He wrote:
Having been a part of numerous productions at Theatre Charlotte, I was horrified and saddened to hear of the recent fire the theatre experienced. I have a deep admiration for the space, and more importantly the extraordinary passion and talent of those who inhabit it. At the very heart of the organization, people like Ron Law, and Chris and Jackie Timmons care so deeply about the idea of providing high quality, accessible theatre to the greater Charlotte community that it's heartbreaking to consider the idea of the organization having to turn off it's ghost light forever. I've been fortunate enough to work as both a scenic and lighting designer for many productions these last ten years of my life in Charlotte and each production has been a wonderful, soul-nourishing experience of collaborative effort, artistic output, and high-level performative talent on display. Seeing the ongoing commitment of the volunteers that Theatre Charlotte has in its ranks, to keep the theatre functioning, producing, and striving for more never ceases to inspire me when I walk through the doors for a long day of rehearsal, or diving into the chaos that is "tech week" prior to opening night. The staff and talent at TC never shy away from doing challenging work and approach each production with unwavering enthusiasm with the goal of putting up the best possible show. I sincerely hope that Theatre Charlotte is able to weather this storm and come out on the other side better than ever. I look forward to helping in any manner I can to keep the doors open and keeping the stage lights on.
Louanne Delaney has been part of the Theatre Charlotte family for many years from backstage to front of house. She works at a local law firm by day and Theatre Charlotte on nights and weekends. She wrote:
I can't believe it's been 22 years since I first walked in the door to Theatre Charlotte. From backstage crew to stage manager to house manager – and so much in between. I've gotten to know many actors, crew, volunteers and patrons over the years, many on a personal level, and many I see on a regular basis. And I know it's the same for others. When I heard the news about the fire I was heartbroken! I can't image it not being there. So many memories, so many friends! There are many things that will need to be done, but there are also many people who want to see it happen. Theatre Charlotte means so much to so many people. Theatre Charlotte means so much to me in so many ways. It's the best thing that has happened to me. It's my heart's home.
As the above statements reflect, Theatre Charlotte has contributed a great deal to the culture of Charlotte since it performed its first production in 1928. However, in order for it to continue to be a player in the grand drama that is Storied Charlotte, it needs the support of the community. For those who are interested in helping Theatre Charlotte rebuild its fire-damaged auditorium, please click on the following link: https://theatrecharlotte.salsalabs.org/2020/index.html