Like many long-time residents of Charlotte, I am saddened by the recent closing of Mr. K's Soft Ice Cream, Price's Chicken Coop, and Zack's Hamburgers. I especially miss Mr. K's since its location is just a few blocks from my home. Our dog misses Mr. K's, too. Nearly every day the two of us would walk by Mr. K's, and often the owner, George Dizes, would give our dog a piece of a hotdog bun. Mr. K's closed in March, but our dog is still on the lookout for more hotdog buns. Just as Mr. K's played a role in our daily life and the life of my neighborhood, Price's Chicken Coop and Zack's Hamburgers played important roles in the neighborhoods where they did business for so many years. These three businesses were not just places where one could get a quick meal. Each of them had a distinct character and colorful history. They were Charlotte landmarks.
Charlotte photographer Christopher S. Lawing has a passion for preserving the history of such Charlotte landmarks.  I have a copy of his book Charlotte:  The Signs of the Times—A History Told Through the Queen City's Classic Roadside Signage, and I recently thumbed through it.  I am pleased to report that it includes photographs of the signs associated with Mr. K's Soft Ice Cream, Price's Chicken Coop, and Zack's Hamburgers.  As Christopher sees it, photographing these signs is part of a larger, ongoing project.  For readers who want to know more about his Charlotte Signs Project, please click on the following link:  https://www.cltsignsproject.com/
Looking at Christopher's beautiful photographs of the signs for these landmarks brought back good memories for me. I am grateful that Christopher had the foresight to photograph these places while they were still in business, serving their customers and participating in their local communities. I decided to contact Christopher and ask him for more information about his efforts to preserve the history of such Charlotte landmarks. Here is what he sent to me:
When I first started photographing iconic Charlotte signs back in 2010 for a darkroom photography class at Myers Park High School, all I had was an analog Nikon FM SLR 35mm film camera and rolls of Kodak Ektachrome 100 slide transparency film. A few years later, after I'd moved on to college, I was able to make the investment in a Nikon D3200 DSLR digital camera, but by that point I'd already photographed some of the Queen City's most well-known, locally (but also regionally!) famous, and of course beloved landmarks. Signs representing this 'film period' of my ongoing Charlotte Signs Project, included none other than Mr. K's Soft Ice Cream, Price's Chicken Coop, and Zack's Hamburgers – places most recently in the news due to their bemoaned and too-soon closures.
Each spot represented an incredible array of diversity, welcoming people from all walks of life, and while the delicious ice cream, fried chicken, and hamburgers will be sincerely missed, the true loss of these businesses will be in losing the salt-of-the-earth, humble, easily-approachable, and simple nature of these places. The shared collective experience and sense of community is what made them significant, meaningful, and profound!
I am thankful to have two sets of specific memories from each of these places: one being the repeat enjoyment of these places from a patron's point of view, and the second being the Sunday afternoon drives my parents and I would take to these places for me to photograph their respective signs for my project. Many times over the course of the project, I have been able to interact with the owners of these businesses I photographed, and that has certainly been true with these three icons. The families and faces behind each one of these spots are exactly as you imagine them to be – friendly, smiling, and enthusiastic.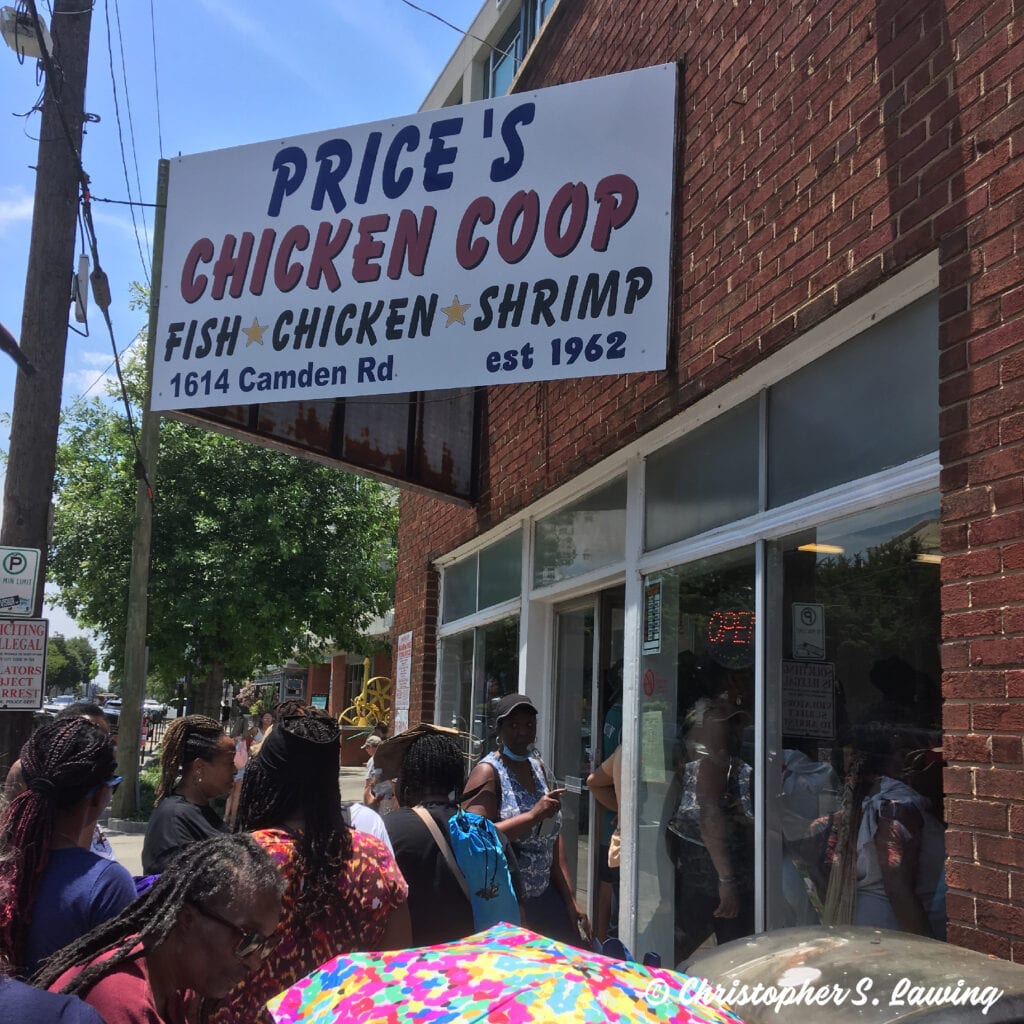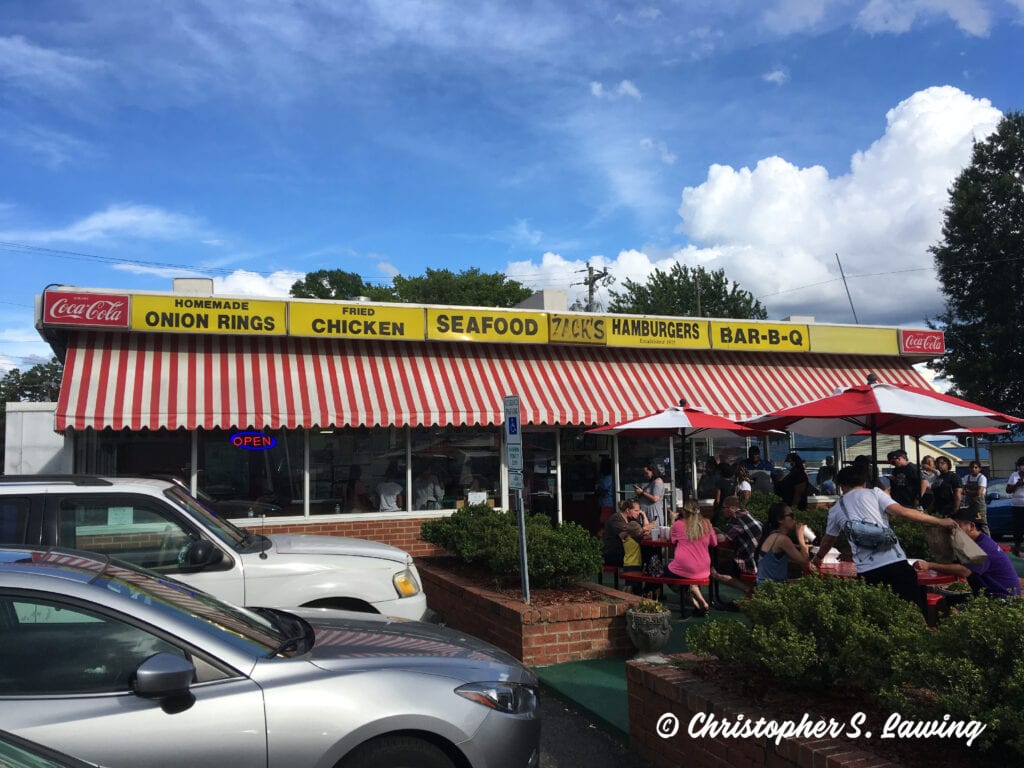 Fortunately, I was able to be on-scene the last day of business for both Price's Chicken Coop (I waited 6 hours, but it was worth it!) and most recently Zack's Hamburgers (this line moved quicker, and I waited only 1.5 hours). In my own way through my simple food orders, I was paying tribute to the greater legacy that each business has given to me, my family, and to Charlotte overall. And while I didn't bring either of my Nikon cameras or film or memory cards to mark the occasion, I did take plenty of pictures on my smartphone.
With a combined 159 years of dedicated service to the Charlotte community, these 3 places exist now in our memories, our stories, and our photographs. We owe it to our friends, families, and future Charlotteans, to tell them of the storied past that these places were, while also supporting our remaining classic eateries, places that make our community a community!
The photographs in Christopher's Charlotte: The Signs of the Times remind me of Rod Stewart's 1971 hit song, "Every Picture Tells a Story." Each of the photographs in Christopher's book has a story associated with it. When viewed together, these photographs add an important visual dimension to Storied Charlotte.