There was a time when Charlotte supported lots of bookstores, but nowadays the Queen City has only a handful of bookstores that are still in business. However, not all of the news is bad. Two years ago, Abbigail Glen launched a pop-up bookstore called Shelves, a black-owned business that is finding success by making books available where people already congregate.  
A native of Philadelphia, Abbigail is an avid reader and for years she had a dream of owning her own bookstore. After moving to Charlotte following a road trip to the Queen City 6 months earlier, she secured an HR position at a small technology company where she worked for 3 years supporting their employees. She eventually resigned from that role and launched Shelves as a Pop-Up Bookstore at Queen City Grounds in Uptown shortly thereafter. She realized early on that the key to making her pop-up bookstore work was partnering with other small businesses like Enderly Coffee Co. and Mint Hill Roasting Company.
Continue reading to learn more about Abbigail's mission for Shelves.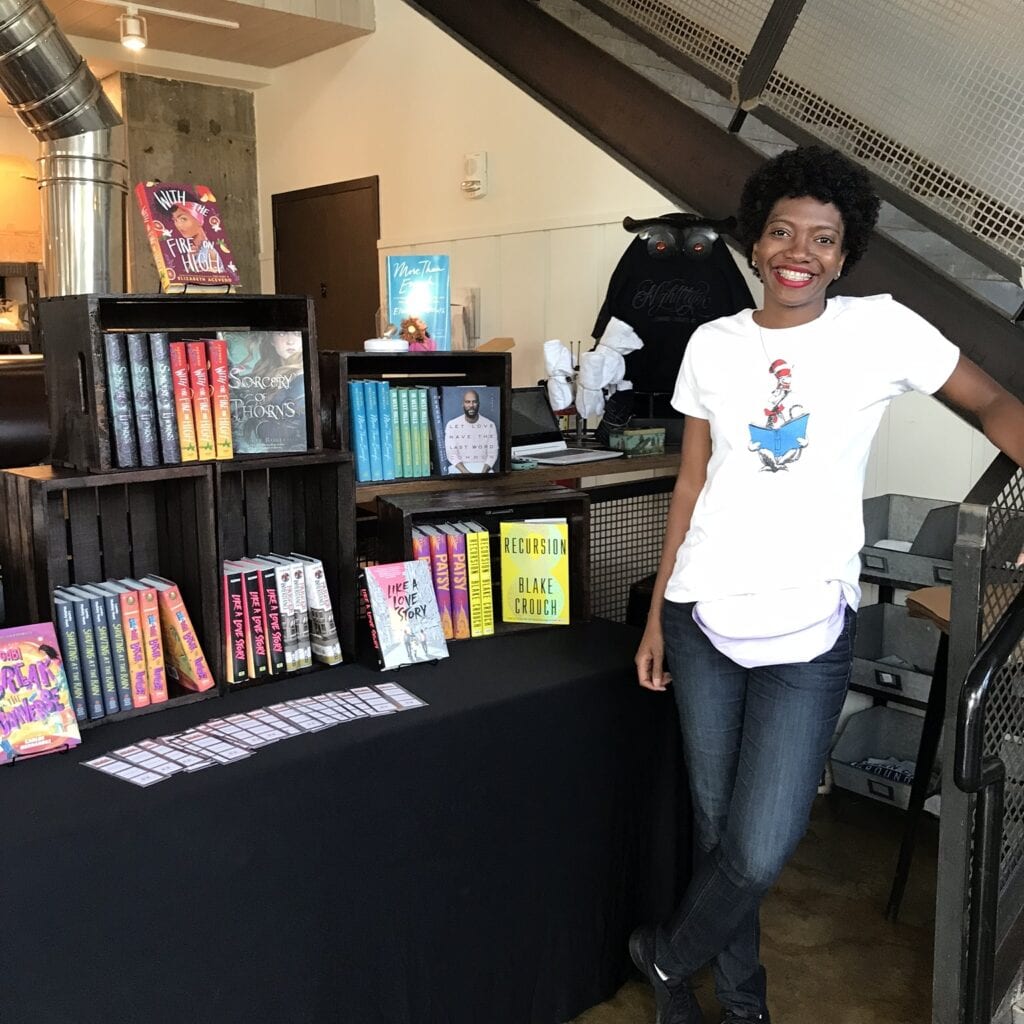 I launched Shelves in June of 2019 and have been serving as Charlotte's friendly neighborhood bookseller ever since. In addition to being a dream come true, Shelves is both an online and mobile pop-up bookstore that partners with other small businesses that have a brick & mortar presence in the Charlotte Metro area. We are committed to educating families and celebrating the joy that reading books brings to people all over the world because we believe that reading is freedom. We are on a quest to not only provide our supporters with great books, but also create amazing lifestyle products made exclusively with readers, writers, and dreamers in mind. It's been quite a journey so far and continues to surprise me along the way.
Shelves has two upcoming Pop-Up Bookstores hosted by Enderly Coffee Co., which is located at 2620 Tuckaseegee Road in West Charlotte. The first will take place on Saturday, July 17th from 9:00 am to 1:30 pm EST, and the second will take place on Saturday, July 24th from 9:00 am to 1:30 pm EST. These events provide Mecklenburg County readers with a chance to discover and purchase new books, while enjoying a cup of coffee made from coffee beans roasted locally by Enderly. If you are unable to attend their Pop-Up Bookstore, you can always shop with them online at shelvesbookstore.com. In addition to USPS shipping, Shelves also offers Local Pickup and Friday Home Delivery options to Mecklenburg County residents. In my opinion, the combination of books and coffee has the makings for a perfect day in Storied Charlotte.