I have followed Andrew Hartley's career since he joined the faculty at UNC Charlotte in 2005, so I know for a fact that he really is only one person. Still, I cannot help but think of him as two people. On the one hand, there is Dr. Andrew James Hartley, the Russell Robinson Distinguished Professor of Shakespeare and author of such scholarly works as Shakespeare and Political Theatre in Practice and The Shakespearean Dramaturg: A Theoretical and Practical Guide for the Scholar in the Theatre. On the other hand, there is A.J. Hartley, the New York Times bestselling author of numerous fantasy and thriller novels, such as The Woman in Our House, Steeplejack, On the Fifth Day, and The Mask of Atreus. Often these two sides of Andrew go their separate ways, but they have converged in his newest novel, Burning Shakespeare.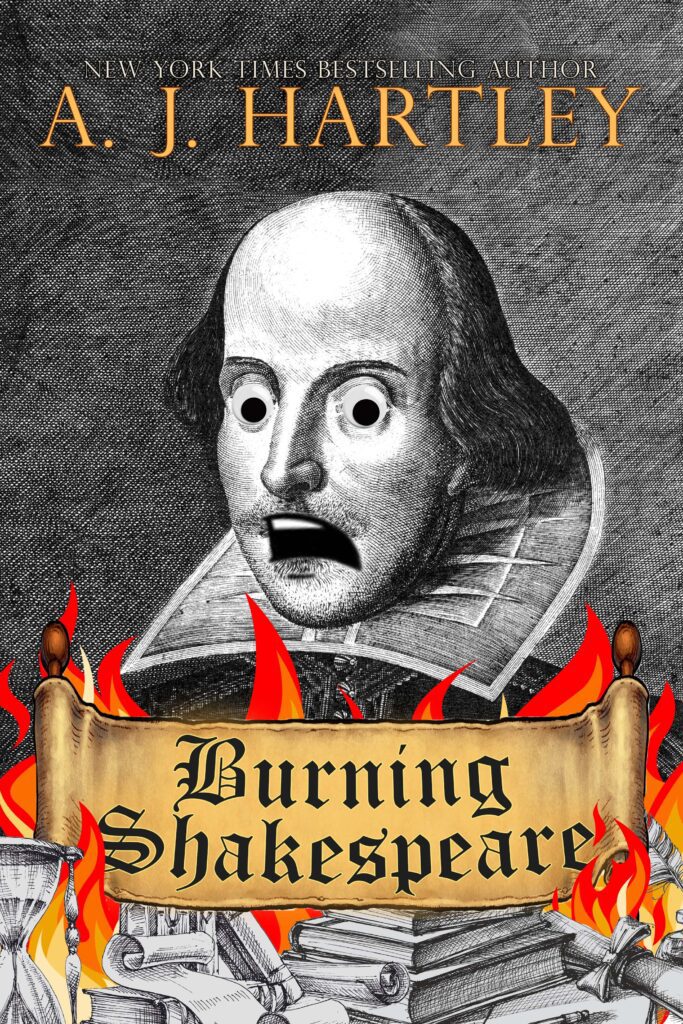 Burning Shakespeare is a time-travel novel in which an American businessman and Shakespeare hater travels back in time to Renaissance London on a mission to eradicate Shakespeare from history.  He is countered by three recently deceased people from our time who are given a chance to come back to life if they go back in time and stop the businessman from carrying out his mission. 
I recently contacted Andrew and asked him how he came to write Burning Shakespeare. Here is what he sent to me: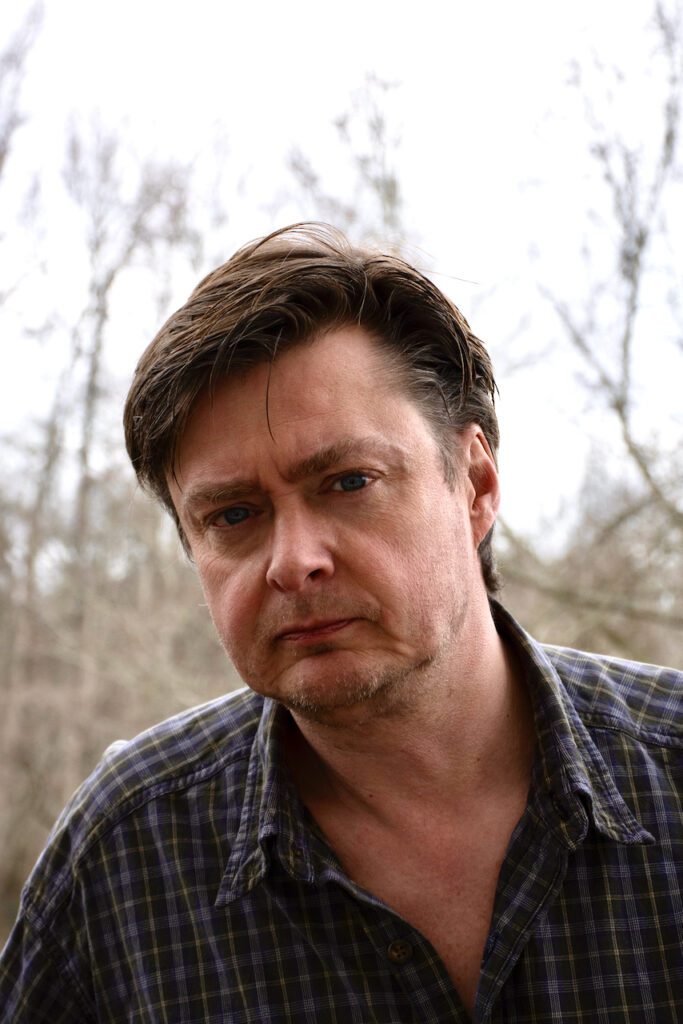 I generally write pretty quickly, producing a first draft in a few months. In periods of frantic energy, I've written as many as three books in a year. Not so with Burning Shakespeare.
I began this book in the mid-1990s and put it through a series of radical rewrites over the next quarter century. Every time I came back to it, I'd find that my enthusiasm for the premise and the wryly playful narrative voice stalled mid-way through as the story got bogged down in logistics, the rules of the world I had created and, most insidiously, an impulse to Educate. This is an occupational hazard, of course, and is not of itself a bad thing, but in this case it was killing the story deader than Shakespeare himself.
I've written fiction involving Shakespeare—the focus of my life as an academic—before, once in a thriller about a lost play (Love's Labour's Won) called What Time Devours, and in two adaptations I wrote with British mystery author David Hewson for audio (Macbeth, a Novel, and Hamlet, Prince of Denmark, a Novel). In each case I had to fight the impulse to slide into lecture mode, but it had been easier to stay on track because in the first case the Shakespeare component was a comparatively minor one (the story involved a complex backstory involving champagne production and the billeting of troops during the first world war, if you can believe that), while the adaptations were kept on track by my (nonacademic) co-author in ways ensuring the story stayed uppermost.
But Burning Shakespeare was a novel about Shakespeare, what he means, what he's worth, how those things came to be and what outmoded or dangerous baggage have been dragged along with him. He could not be sidelined. The plays took center stage in the novel and it was difficult not to collapse into the role of fan or instructor, writing with one eye on my scholarly colleagues in the dim hope of impressing, as if I was writing yet another academic article.
The story, predictably, suffered, and I realized that I had written not so much a novel as a kind of extravagant footnote. So, I tore it up and started again. And again. And again. I tried rethinking the story as a young adult novel but it quickly started shadow boxing with my sense (real or imagined) of how my teenaged characters were encountering Shakespeare in high school, which made things worse. So, I embraced my own position and centered the story on an aging Shakespeare professor, though without significantly improved results. I tried a narrative involving story elements in the lives of the characters which clearly paralleled plot points from the plays, but this felt clunky and unoriginal. Each time I would labor for a few months, loose interest and put it aside.
In 2019 I came back to it, rereading the latest draft and finding the now familiar emotional journey: initial amused excitement gradually paling as the story failed to live up to its premise. Worse, I realized that the story had become boring. But there was a silver lining to the cloud. This time I could see that the real problem was that I had lived with so much of the story for so long that I had come to view as essential what was merely familiar. Things which had felt fundamental to the narrative, things which had survived every rewrite and editorial tinkering, were just things I had grown comfortable with. They weren't that good, but they also weren't the core of the project which I had got used to. That produced the next realization: the story could be saved, but only by breaking it into pieces, discarding much of what I had done, and starting over. I needed new protagonists, I needed new second act elements, and I needed to take more seriously the idea that the present might be better off without Shakespeare in it.
This last point grew out of another nagging realization: the book had grown steadily more and more out of touch with Shakespeare as an academic subject. While my career as a professor had evolved over the last twenty-five years, keeping pace with the shifts and trends of scholarship whose function is to find the concerns of the present in the literature of the past, the book hadn't. It felt fusty, old fashioned, holding on to ideas about Shakespeare which I might have been taught in the eighties and were now moldering truisms long since picked apart by more recent criticism.
So, one last time, I started over. I took a bulldozer to the plot and a wrecking ball to the dramatic personae, and I made something new, something I found fun and engaging, argumentatively provocative, and more clearly of the present. Of my present. Is it better? I think so. Whether other people will, remains to be seen, but I'm happy with it which, at this point in my life, I call a win.
UNC Charlotte's Atkins Library new Popular Reading Series will feature A.J. Hartley. He will discuss Burning Shakespeare, his previous books, and his writing process.
This hybrid author talk and Q&A will be held on Thursday, April 21st, 4-5:30, with a book signing. The event will be hybrid (Halton Reading Room & Zoom).
It might sound odd to say, but I am pleased that Dr. Hartley and A.J. Hartley have joined forces in the writing of Burning Shakespeare. Storied Charlotte is the beneficiary of this fortunate convergence.