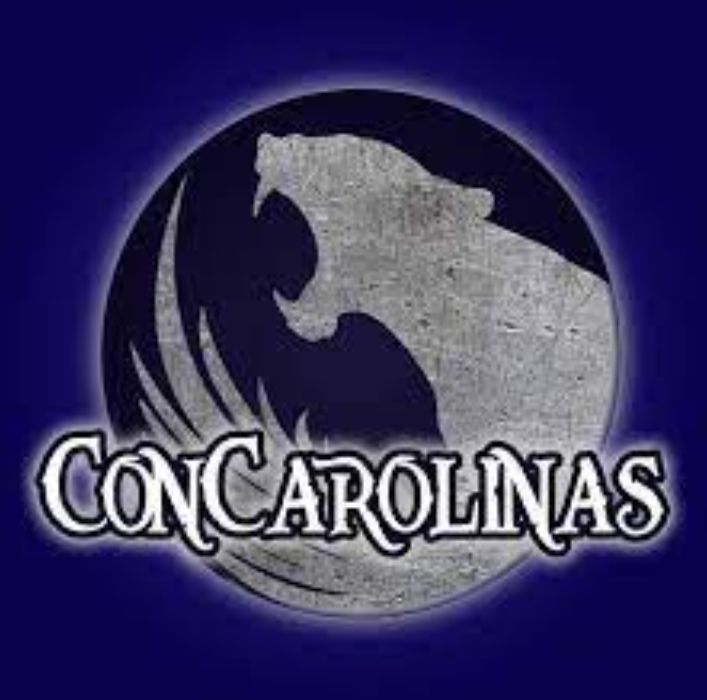 Many Charlotte-area fans of fantasy and science fiction stories are eagerly anticipating the upcoming ConCarolinas convention.  Scheduled to take place from June 2-4 near UNC Charlotte, ConCarolinas is expected to attract thousands of fans, authors, performers, gamers, game designers, and cosplayers.  For more information about this year's convention, please click on the following link:  https://concarolinas.org
The Programming Director for this year's convention is Charlotte writer and publisher John G. Hartness. John is the author several fantasy series, including The Black Knight Chronicles. He is also the driving force behind Falstaff Books, a Charlotte-based publisher of genre fiction. Given John's role in coordinating the all of the programming for ConCarolinas, he is the perfect person to provide an overview of this year's convention. I contacted John and asked him for more information about ConCarolinas 2023. Here is what he sent to me:
ConCarolinas is the largest and longest-running science fiction and fantasy convention in the Carolinas, held every year the weekend after Memorial Day. Taking place at the Hilton University Place and the Holiday Inn Charlotte University, ConCarolinas brings in writers, actors, filmmakers, costumers, paranormal investigators, scientists, and fans of all types for a fun-filled weekend. ConCarolinas celebrates fandom in all its flavors, to whether you're a Trekkie or a Padawan, Team Edward or a Decepticon, you can find plenty to enjoy.
ConCarolinas showcases the talents of geeks from all over the Charlotte region and the Carolinas as a whole. With local publishers like Falstaff Books and Mocha Memoirs Press, fan groups like the 501st Legion and Southern Belle Ghostbusters, and award-winning filmmakers like Dave Harlequin and Jaysen Buterin, there's something for everyone, no matter what you're into. The convention also brings in top-rated guests from all around the country, including this year's Guests of Honor and Special Guests. The 2023 Media Guest of Honor is Ari Lehman, the first actor to portray Jason Voorhees in a Friday the 13th film, and this year's Writer Guest of Honor is Gabino Iglesias, a two-time Bram Stoker Award Nominated novelist and professor. Artist Guest of Honor Lynne Hansen's work has appeared in Weird Tales magazine and on the covers of hundreds of books and magazines, and her husband, Writer Special Guest Jeff Strand is the Bram Stoker Award-Winning author of over fifty books, including Bring Her Back and Autumn Bleeds into Winter.
Expanding to two hotels in 2023, adding the Holiday Inn Charlotte University allows the convention to increase its dealer space while also growing its educational and workshop space. This year the convention will host hands-on workshops where participants can learn how to make puppets, work with leather, and craft basic armor. They can also watch short films submitted by filmmakers from around the world, and view the regional premiere of Shingles: The Movie, a comedy horror anthology film based on a series of books authored in part by local writer John G. Hartness. If fans don't want to sit in a room and watch movies all night, there are roleplaying and tabletop games going all weekend, plus sing-alongs, karaoke, and dance parties!
Tickets are available now at www.concarolinas.org/attend/, but get 'em quick, before they're all gone!
Although reading is usually a solitary activity, participating in fandom is not. There seems to be some sort of paranormal, gravitational pull that brings fans of fantasy and science fiction together to celebrate their love of shared stories. In a sense, ConCarolinas is a big communal celebration. I always say that my blog is all about celebrating Charlotte's community of readers and writers, so as I see it, Storied Charlotte and ConCarolinas are made for each other.