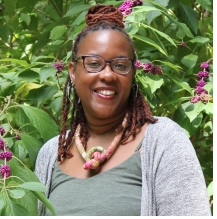 Juneteenth is an annual holiday commemorating the end of slavery in the United States.  It is also, however, a teachable moment—an opportunity to learn more about Juneteenth and the history of the struggle to abolish slavery.  I always turn to books when I want to learn about a topic, but there are lots of books about Juneteenth that have been published in recent years.  In order to figure out where to start when selecting books on this topic, I contacted my friend and colleague Dr. Janaka Bowman Lewis and asked her if she would help me.  Janaka teaches courses on African American literature in the English Department at UNC Charlotte and is the author of the recently published Light and Legacies: Stories of Black Girlhood and Liberation.  Given her background, she is the perfect person to recommend some excellent books about Juneteenth.  Here is what she sent to me: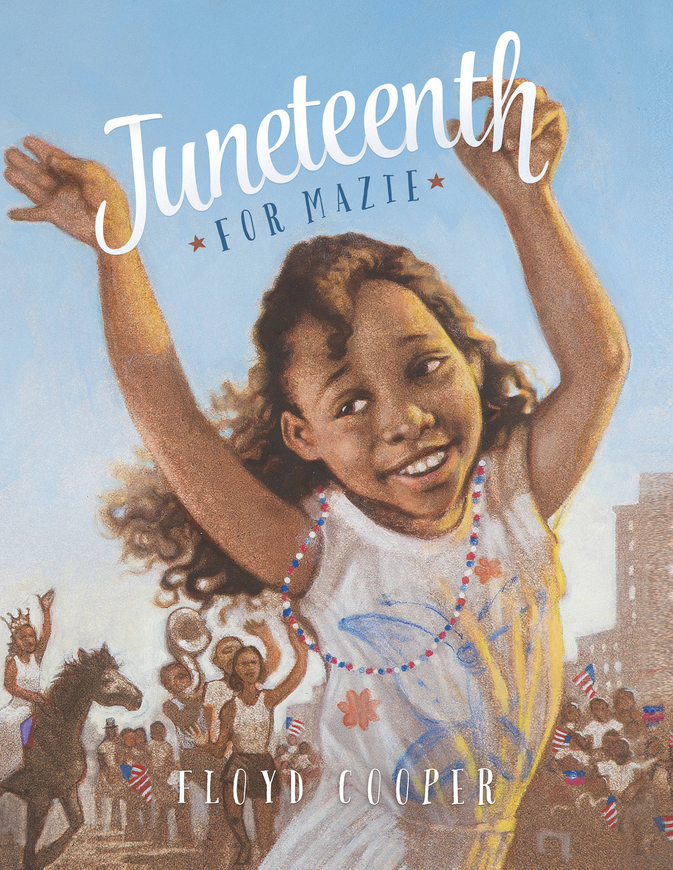 For kids I recommend Juneteenth for Mazie, written and illustrated by Floyd Cooper (2016). In this picture book, young Mazie is tired of hearing "no"—to staying up late, to having another cookie, and to doing things she wants to do. Her father reminds her that her great-great-great grandpa Mose had to wait, too, but he was waiting for his freedom from the institution of slavery. He tells her about Grandpa Mose working in the fields, hard labor with no pay, until he hears the proclamation of his and other African Americans' freedom from a balcony in Galveston, Texas (on June 19, 1865, when soldiers arrived more than two years after President Abraham Lincoln's Emancipation Proclamation announced abolition of enslavement in states that had seceded from the United States).
The book describes Great-great-great grandpa Mose and his community dancing into the night after the proclamation, and then continuing to work, save the money they earned, and never forgetting the moment they heard of their freedom.  They still struggled and weren't treated as equals to white people but never gave up, and every year, on Juneteenth, they "celebrated and remembered," as Mazie did when she woke up the next day.  Juneteenth for Mazie is a reminder of the history of enslavement that led to Juneteenth and the celebration of endurance that continues even despite unequal treatment.  It is also a reminder for families and communities to tell the story of freedom through generations.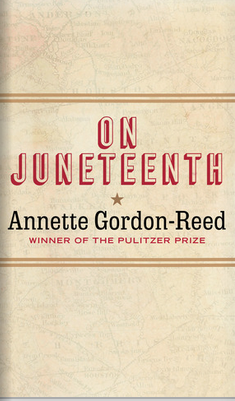 For more experienced readers, Annette Gordon-Reed's On Juneteenth (2021), uses memoir and history to provide a context for what led to the national holiday. American historian and professor Gordon-Reed, who is also a native Texan, begins with a preface that describes the surprise of hearing people outside of Texas celebrate the holiday out of a sense of possessiveness even with the positive nature of celebrating the turn in. history. She argues that Texans have been "at the forefront" of trying to make Juneteenth a national holiday (President Joe Biden signed a congressional bill to make it a federal holiday in 2021). In clarifying that it was not actually until December 1865 when the Thirteenth Amendment was ratified that slavery legally ended (although General Granger's order was issued in June), Gordon-Reed offers a view of the landscape of the United States and the difficulties in overcoming institutional, statewide, and national inequity and discrimination to get to recognition of humanity.
The essays in On Juneteenth examine Gordon-Reed's own history, from both of her parents' Texas roots in the 1820s and 1860s, the story of Texas and the road to freedom for those who lived there, and how the context shaped her and her family's life in the state and beyond as she argues that "behind all the broad stereotypes about Texas (including stories of indigenous peoples, settler colonialists, Hispanic culture, slavery, race, and immigration), . . . It is the American story, told from this most American place." Rather than a chronological narrative of Juneteenth, she offers a story of place and people therein, including the public imagination of Texas, and the stories that have been told to preserve what people want to believe about the narrative of the state and the nation. Having integrated her town's schools in East Texas, Gordon-Reed is also well positioned to account for what she calls the "counter narratives" that circulate about statewide progress and what happens when we try to escape local and national truths.
I thank Janaka for recommending these Juneteenth books. I also thank her for always being willing to share her expertise on the history of Black literature and culture with everyone in Storied Charlotte.