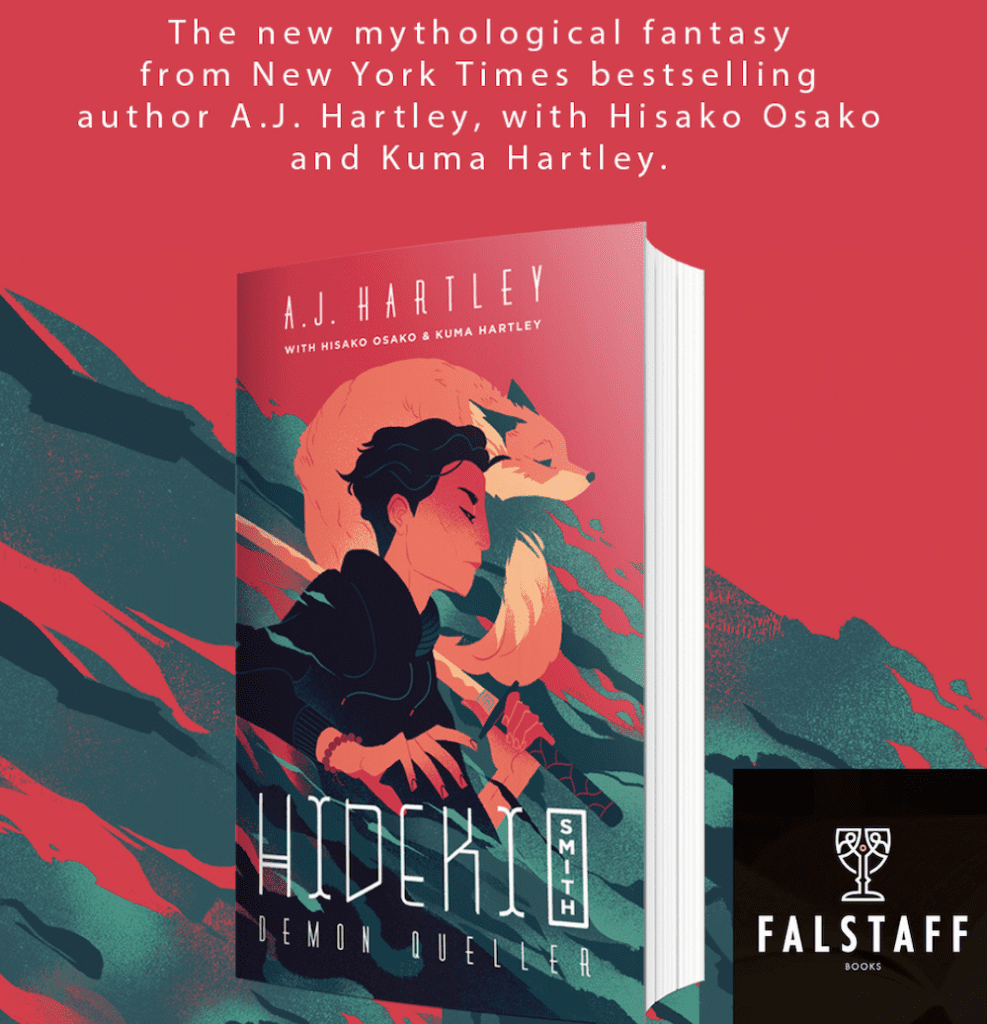 The Origin Story of A. J. Hartley's Hideki Smith, Demon Queller – Charlotte author A. J. Hartley has just released a young adult fantasy novel titled Hideki Smith, Demon Queller. Like many of A. J.'s novels, Hideki Smith, Demon Queller focuses on a character who is something of an outsider. In the case of A. J.'s new novel, the central character is a fifteen-year-old boy named Caleb Hideki Smith. He lives in a small town called Portersville located in the mountains of North Carolina. He is half Japanese, but he has never paid much attention to his Japanese heritage until he is suddenly forced to deal with Japanese monsters that are threatening Portersville.
A. J. has a long-standing interest in Japanese myths and folklore, and this interest is reflected in his latest novel. Hideki Smith, Demon Queller is steeped Japanese mythology, especially the myths associated with shapeshifting. However, the story also has deep connections biographical connections. When he was a young man, A. J. spent two transformative years living in Japan. The origins of this novel can be traced back to his experiences in Japan. I recently contacted A. J. and asked him about the origins of Hideki Smith, Demon Queller. Here is what he sent to me:
After my undergraduate degree, I moved to a little mountain town in Yamanashi, Japan, called Kofu, where I taught high-school English for two years. I met my wife, Hisako, there, who is Japanese-American and was taking a year between undergrad and grad school to work in the same town. Fast forward some thirty-five years, and we're here in Charlotte with a college age son, Kuma. I'm now retired from my academic position as a Shakespeare professor at UNC Charlotte, and HIDEKI is my 25th published novel. It's the first which has involved active collaboration with my family.
I had tried to tell a version of this story—which is deeply informed by Japanese folklore and mythology—ever since I lived in Kofu. In fact, I suspect that that side of Japan was part of the reason I went there in the first place. I've always been drawn to the strange and uncanny, and Japanese mythology is especially rich in that area, doubly so for people who didn't grow up in that culture. But that sense of separateness was also part of the problem for telling the story. As much as I knew about Japan, it still didn't feel like my own world, so trying to set a novel there proved impossible.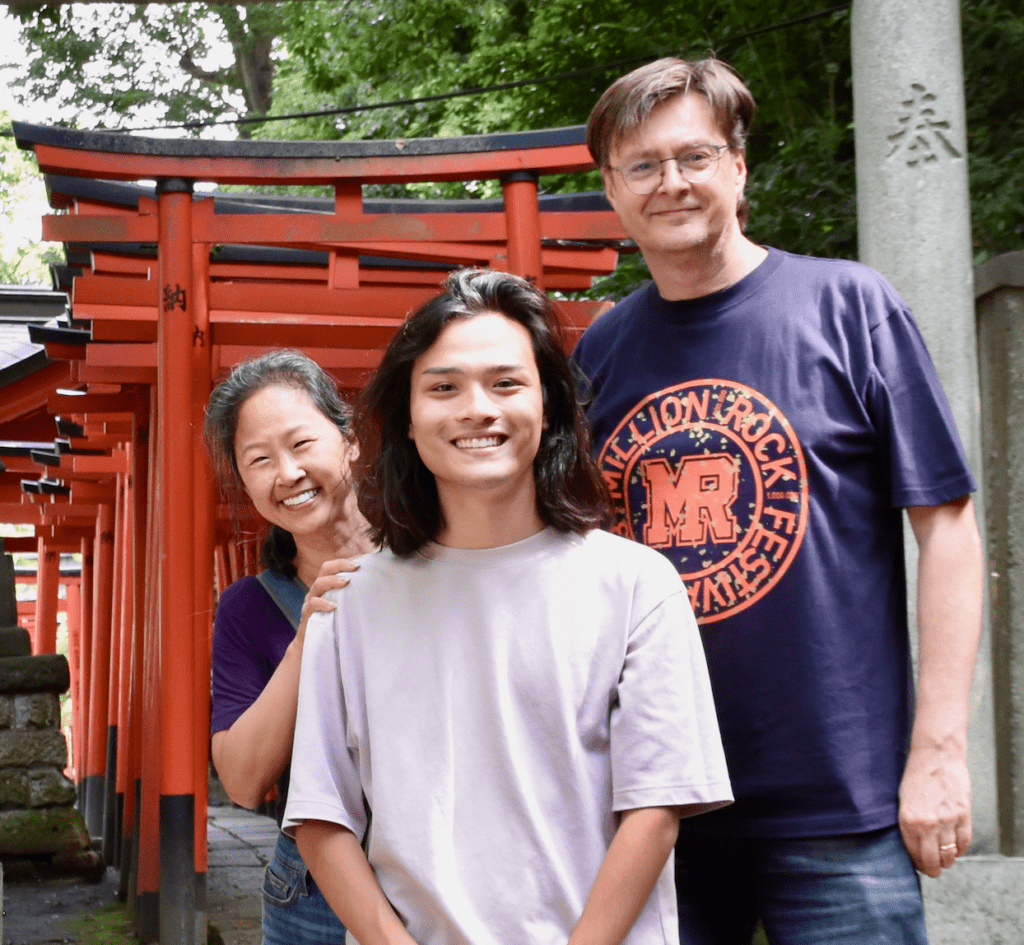 The breakthrough came when I decided to center the story on my son—or someone like him: a teenager growing up in a mixed-race family in North Carolina. That was absolutely something I knew and, with the help of my wife and son's input, it was something I felt I could write.
The result is a YA adventure, a tale of shape-shifting Japanese monsters spilling inexplicably out of the Blue Ridge mountains, but a story rooted in questions of personal and cultural identity, how we adjust when we don't quite fit in, how we find ourselves in spite of what people expect of us, and how we then carve out our place in the world. Which is not to say, of course, that it's not a fun (and, hopefully, funny) journey, which will appeal to a wide range of readers across age groups, tastes, and ethnicities. After all, everyone feels alien, separate, and we recognize the same is true of other people even if they don't actually turn out to be cleverly disguised supernatural foxes…
For readers who want to know more about A. J. and his various publications, please click on the following link: https://ajhartley.net/
For readers who would like meet A. J. and hear him talk about Hideki Smith, Demon Queller, he is doing a book signing and talk at Park Road Books on Saturday, September 16, at 2:00 pm. Here is a link with more information about this event: https://www.parkroadbooks.com/event/author-aj-hartley-discusses-his-new-book-hideki-smith-demon-queller
I know that A. J. has been working on this novel for many years, and I am pleased that he has now completed it. So far, I have read the first chapter, and I am looking forward to reading the rest of the novel. As I have said before, I feel fortunate that A. J. has made Storied Charlotte his home.