One of the great strengths of Charlotte's community of writers is that it usually makes room for newcomers.  Even in the 1950s, Harry Golden, a Jewish activist from New York City, found Charlotte to be a conducive place to pursue his writing career.   Nowadays, writers from many different places have set their roots in Charlotte, and Charlotte's cultural scene is richer as a result of this infusion of talent.  Two notable examples are Patrice Gopo and Tommy Tomlinson.  Both of these gifted writers will be showcased during the upcoming Sensoria Festival, Central Piedmont Community College's week-long cultural celebration that will take place from March 27 through April 5, 2020.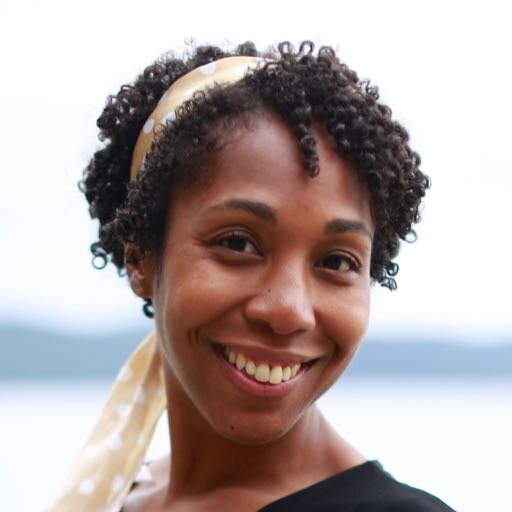 Patrice Gopo took a long and winding road on her journey to Charlotte. The child of Jamaican immigrants, Gopo grew up in Anchorage, Alaska. During her early adult years, she spent time in South Africa, where she met her husband, before eventually moving to Charlotte about ten years ago. Gopo draws on her unique background in her rich and highly personal essays. She addresses such topics as race, immigration and religion in her essays, but she relates these topics to events and people from her life. Her essays have appeared in numerous national publications, including The New York Times and The Washington Post. A collection of her essays recently came out under the title All the Colors We Will See: Reflections on Barriers, Brokenness, and Finding Our Way. For more information about Gopo and her writings, please click on the following link: https://www.patricegopo.com/home
I recently contacted Gopo and asked her about her connections to Charlotte. Here is her response:
Almost a decade ago, I arrived in Charlotte. At the time, I couldn't begin to imagine what this city and the state of North Carolina would mean to my writing life. Those were my beginning writing days, and I discovered a warm, welcoming, and vibrant writing community. It is here that I found classes and conferences and connections. It is here, in Charlotte, that I found people and organizations who believed in the value and importance of my work and wanted to support me in my endeavors. People like Maureen Ryan Griffin with Wordplay and Greg Collard at WFAE. And organizations like CharlotteLit, ASC, and the NCArts Council. The Charlotte community has been a beautiful encouragement to my writing life, and I'm thrilled to always include in my bio, "Patrice lives in Charlotte, North Carolina."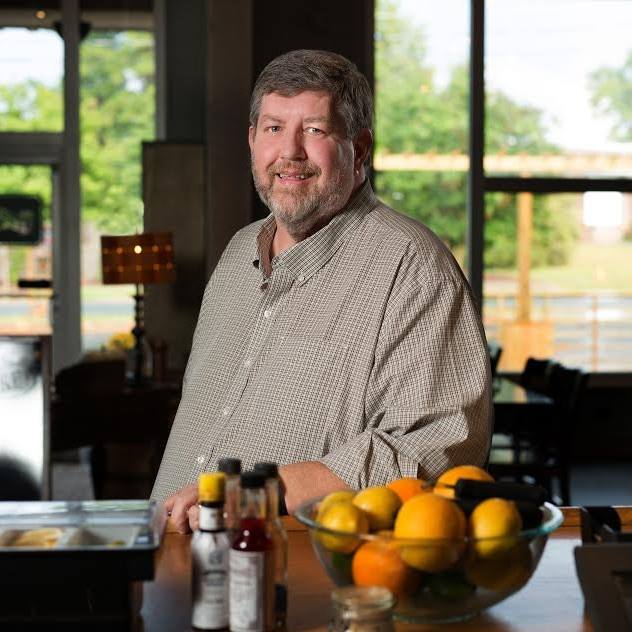 Tommy Tomlinson's journey to Charlotte started in Brunswick, Georgia. He grew up in a farmhouse on the outskirts of Brunswick. He decided to pursue a career in journalism during his junior year at the University of Georgia. He started his career as a reporter in 1986 when he joined The Augusta Chronicle. In 1989, The Charlotte Observer hired him as a reporter, and four years later he became a feature writer specializing in popular music. From 1997 to 2012, he wrote a prize-winning column that appeared in The Charlotte Observer three time a week. Since then he has worked as a free-lance writer for such publications as Esquire, Sports Illustrated and Forbes. In 2019, Simon and Schuster published his memoir titled The Elephant in the Room: One Fat Man's Quest to Get Smaller in a Growing America. For more information about Tomlinson and his writings, please click on the following link: http://tommytomlinson.com/bio/
Although Tomlinson's career as a free-lance writer has taken him all over the country, he and his wife continue to live in Charlotte. I recently contacted him about his connections to Charlotte. Here is his response:
I've been in Charlotte for 30 years, which I never would have expected. Journalists often bounce around from one place to another, chasing better jobs. But I landed here in 1989 to work for the Charlotte Observer, and for the next 23 years that was the best home I could've asked for. The paper let me stretch, try new things, build connections with readers. Now I'm lucky enough to work at WFAE, where they have been generous enough to let me do a podcast even though I don't exactly have an NPR voice. I've had to travel a lot for work over the years, and besides having a great airport, Charlotte provides what I need — a stable, lovely, warm place to call home. My wife and I don't plan to live anywhere else.
Both Gopo and Tomlinson are participating in Sensoria this year. On March 30, 2020, Gopo will discuss All the Colors We Will See at CPCC's Central Campus in Tate Hall at 10:30 a.m. and at CPCC's Cato Campus at 1:30 p.m. Tomlinson will also speak on March 30, 2020. His talk, which is titled "On Journalism and Writing: A Conversation with Tommy Tomlinson," will take place at CPCC's Central Campus in Tate Hall at 12:30 p.m. For a full schedule of events associated with Sensoria, please click on the following link: https://sensoria.cpcc.edu/events/
In recent years, Sensoria has established itself as one of Charlotte's premier cultural events. CPCC's Sensoria is a free weeklong festival at CPCC's campuses, open both to students and to the public. It's really quite extraordinary how much the festival offers each year, including not just literature but art and design, history and culture, leadership and service, and science and technology. For literary events, the festival includes local and regional authors, such as Gopo and Tomlinson, and always a major national writer brought as an Irene Blair Honeycutt Distinguished Lecturer—this year it's US Poet Laureate Joy Harjo. Other renowned poets and writers have included Tracy K. Smith, George Saunders, Amy Bloom, Natasha Trethewey, Yusef Komunyakaa, and Mary Oliver. The festival also honors local and regional writers with the Irene Blair Honeycutt Award for lifetime literary achievement and service to the literary community. Sensoria provides a wonderful opportunity for students and the community to engage with literature and the arts. There can be no doubt that Sensoria makes an important contribution to storied Charlotte.