I have lived in Charlotte for most of my adult years, but I grew up in the American West.  My parents bought the side of a mountain in Colorado's Front Range back in the early 1950s, and that mountain served as my backyard until I headed off to college at the age of seventeen.   Given my Colorado connections, I have long had a particular fondness for books set in the West.  I am not the only resident of Charlotte who is drawn to the American West as a setting for stories.  Two of my creative writing colleagues in the English Department at UNC Charlotte—Aaron Gwyn and Bryn Chancellor—set much of their fiction in the American West.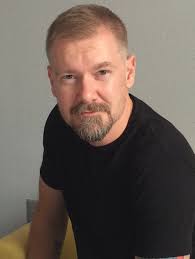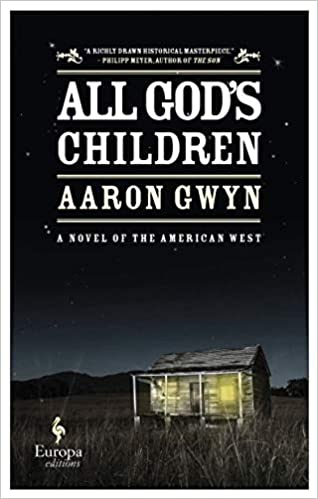 Aaron Gwyn grew up on a ranch in Oklahoma, and his familiarity with the American Southwest is reflected in many of his stories, including his new novel, All God's Children: A Novel of the American West. Set largely in Texas between 1827 and 1847, All God's Children braids together the stories of three characters: Duncan Lammons, an adventurer from Kentucky who is riddled with a sense of guilt because of his homosexual desires; Cecelia, an African American woman who grew up as a slave in Virginia; and Sam Fisk, a frontiersman from Arkansas. These three characters come together on the Texas frontier, where they form a complex relationship. Their lives are shaped by the transformation of Texas from a province of Mexico to an independent republic to becoming the 28th state in 1845.
All God's Children just came out in October, but reviewers are already praising it for its portrayal of the American West.   The reviewer for the New York Times Book Review celebrates the novel for its "powerful depiction of the rough realities of frontier life." The reviewer for Lone Star Literary Life writes, "Gwyn possesses a distinctive voice that is, nevertheless, a recognizably Western rhythm," and the reviewer for Publishers Weekly calls the book "a masterpiece of Western fiction."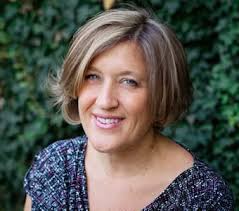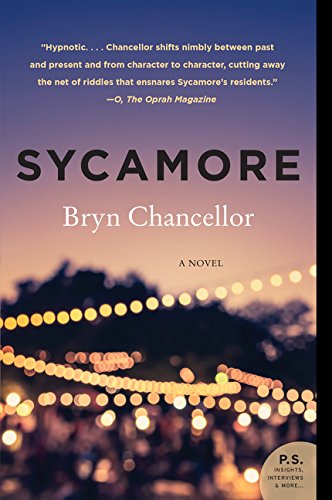 Bryn Chancellor spent many of her formative years in Arizona. She often sets her stories Arizona, including her debut novel, Sycamore, which came out in 2017. The title is the name of the small town in Arizona where the novel takes place. Told from the points of view of multiple residents of the town, this novel focuses on a young woman who mysteriously disappeared from the town in 1991. Sycamore garnered starred reviews from Publishers Weekly, O: The Oprah Magazine, The Library Journal and many other influential periodicals at the time of its publication. Bryn is now writing two more books set in Arizona. I recently contacted her and asked for more information about these new works. Here is what she sent to me:
I am working on two books both set in the American Southwest, where I lived for thirty-five years and where my family still resides. The first is People of Earth, twelve linked short stories (sometimes called a story cycle or composite novel) set in the same downtown Phoenix neighborhood. The second is Soon, Mercy, an epistolary novel set in Oak Creek Canyon north of Sedona, Arizona. Both projects align with my longstanding storytelling interests: working- and middle-class characters who sometimes go unnoticed in the world and in literature, along with the unexplored corners and unusual geologic landscapes of small-town and urban Arizona, from the heat-baked low-lying Sonoran Desert to a dormant volcano above the treeline at 11,000 feet. As Joan Didion did with California or Kent Haruf with Colorado, I hope to bring my Arizona into focus as more than myth or stereotype, to show the complexities of the place and its people.
I am proud that both Aaron and Bryn teach in UNC Charlotte's English Department. As creative writing professors, they contribute to the educations of countless students. As fiction writers, they contribute tales of the American West to the ever-expanding library of books that make up Storied Charlotte.