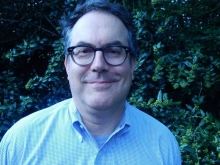 Celebrating Classic Road-Trip Films with Sam Shapiro – About a year ago, I wrote a Storied Charlotte blog post about the opening of the Independent Picture House, Charlotte's only arthouse cinema. In the year since then, the Independent has exceeded everyone's expectations. Not only has it provided moviegoers with opportunities to see new foreign, arthouse, and independent films, but it has also shown notable films from yesteryear. The person who is heading up the Independent's programming of classic films is Sam Shapiro. I contacted Sam and asked him for more information about the Independent's classic film offerings. Here is what he sent to me: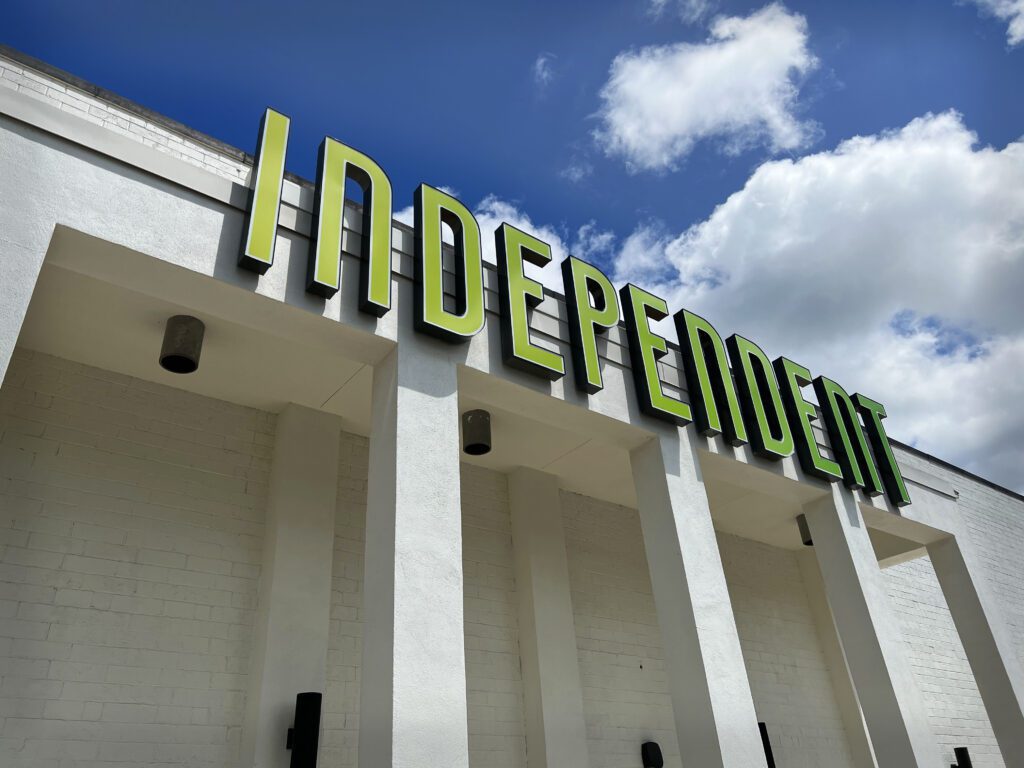 The Independent Picture House recently concluded its first year of operation, and I still wonder sometimes whether the beautiful venue at 4237 Raleigh Street has been a mirage. Obviously, it's neither mirage nor fantasy, because I know for a fact that I attended 23 movies at the IPH between its June 2022 opening and first anniversary in June 2023. But if you are a film-lover in Charlotte, you're probably aware that it had been years since this city had a movie theater that offered the type of exciting, if not eclectic, programming of the Independent Picture House. Foreign films, documentaries, "indie cinema", "grindhouse cult" — it's all there in the IPH's three theaters.
Did I also mention that this extraordinary theater presents classic films from yesteryear? A few months before the IPH opened, the theater's manager Brad Ritter and film programmer Jay Morong suggested that I consider implementing a year-round monthly series that would showcase "older" films (classics and otherwise), American and foreign. This (tremendous) idea had occurred to Brad and Jay because they were aware of the fact that for many years I programmed and facilitated successful film programs for thr Charlotte Mecklenburg Library. Those events regularly drew an enthusiastic audience, proving (as if there needed proof) there was a receptive audience in this city for cinema that was neither Hollywood nor 'mainstream'.
We recently concluded the first film series at the IPH, which began last February and concluded two weeks ago with the 1982 German detective/cyberpunk film KAMIKAZE 89. The film series was titled "Night Must Fall: International Crime Films". And we're wasting no time getting started with the second monthly series, beginning in mid-August and concluding next February (2024). The new film series is titled "Wanderers of the Lost Highways", and the following is the official description of the series:
"Embark on a cinematic road trip through 1970s-era America. "Wanderers of the Lost Highways" showcases artistically daring films from a decade in which the 'Hollywood vibe' tended to be existential, uncompromising, and narcotic. Over the course of seven films, you will encounter a variety of unforgettable characters – played by iconoclastic performers such as Warren Oates, Gene Hackman, Al Pacino, Max Julien, Jack Nicholson – as they traverse the vast plains and winding highways of America. And as the road unfurls, you'll contemplate not only the vast physical landscape but the intricate depths of lost souls searching for meaning, identity, connection, and sometimes bloody revenge. So give your tires a kick and join us – as Jack Kerouac wrote "Nothing behind me, everything ahead of me, as is ever so on the road." For more information about this film series, please click on the following link: https://independentpicturehouse.org/film-series/lost-highways/
I look forward to seeing you at the Independent Picture House!
I thank Sam for the information on the "Wanderers of the Lost Highways" film series. I also congratulate everyone involved in the founding and operation of the Independent Picture House on an amazing first year. Even though it is just one year old, the Independent Picture House has established itself as the cinematic hub of Storied Charlotte.