Honoring Steve Crump and His Legacy as a Storyteller – Steve Crump, the legendary Charlotte journalist and documentarian, died on August 31, 2023. Crump and I both arrived in Charlotte in 1984, and I have followed his career ever since then. For many years, he worked as an on-air reporter for WBTV. I saw him on television so often that I had a sense that I knew him long before I actually met him in person.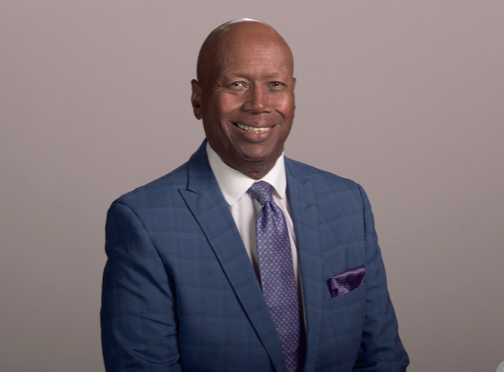 My unexpected encounter with Crump occurred about fifteen years ago. I was flying back to Charlotte after participating in an academic conference, and I arrived at the airport about an hour early. As I was waiting in the gate area, I noticed Crump sitting about two seats away from me. I recognized him immediately, and I decided to introduce myself to him. He was very gracious and engaging. He mentioned to me that he was returning to Charlotte after conducting an interview for a documentary that he was producing. We talked a bit about this documentary, and I told him how much I enjoyed and respected his work. He boarded the plane before I did, but he gave me a friendly wave when I walked by him as I made my way down the aisle of the plane. As my chance meeting with Crump demonstrated, he was a kind and approachable person who had a gift for connecting with people.
Crump's ability to forge connections with people from different backgrounds contributed to his success as a documentarian. Through his award-winning documentaries, he told the stories of people who often go unnoticed by the mainstream media. In Airmen and Adversity, for example, he told the story of the Tuskegee Airmen and the role that they played in the Air Force during World War II. In Hardship at Harvest, Crump focused on the lives of African American farmers in in the South during the Jim Crow era. All in all, Crump produced about thirty documentaries, including nine that PBS distributed nationally.
In recognition of Crump's many and varied contributions to our state, North Carolina Humanities selected Crump as the 2022 recipient of their John Tyler Caldwell Award for the Humanities. In announcing the award, North Carolina Humanities stated that Crump was "being honored for his lifelong dedication to creative documentary storytelling and truthful, in-depth news reporting."
Crump's death followed his four-year battle with colon cancer. During much of that time, he continued to work as a journalist and a storyteller. Following the announcement of his death, many local journalists, political figures, and cultural leaders have expressed their appreciation for his contributions to our community. As these appreciations make clear, Steve Crump left an indelible mark on the history and culture of Storied Charlotte.